Winter Break School's Out Camp is coming up and we're PSYCHED! As always, our camps are for your kiddos between the ages of 4 and 10. We are trying something new for Winter Break School's Out Camp this year! Our new structure is a camp day with early- and late- care to add on as you wish. BONUS: You can save $ by signing up before 12/16. *AND* During this test-run, you can skip the website and call or email Wyatt to sign up.  (484) 278-1335 or Wyatt@makomcommunity.org. Following winter break camp, please share with Wyatt how this worked for your family.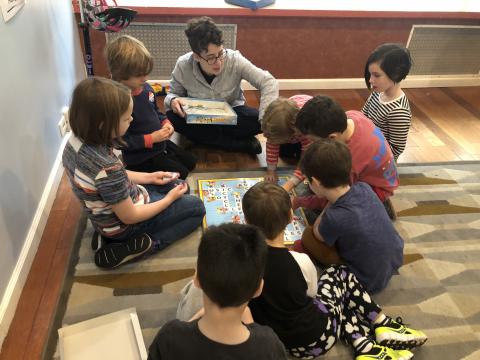 Here's how schedules and pricing will work: 
By midnight 12/16 $45.  

After 12/16 $55.
Early Care Bundle 8:30AM-3PM:  
By midnight 12/16 $50.    

After 12/16  $60.  
Late Care Bundle 10AM-5:30PM:  
By midnight 12/16 $60.    

After 12/16 $70. 
The Whole Shebang 8:30 AM-5:30PM:  
By midnight 12/16 $70. Just like always!   

After 12/16 $85. 

 
8:30 – Early-care including games and an art project  
10:00 – Snack and Schedule Overview  
10:30 – Drama, storytelling, crafts, games, songwriting and more! 
12:30 – Play outside ( weather permitting )
2:00 – More fabulous programming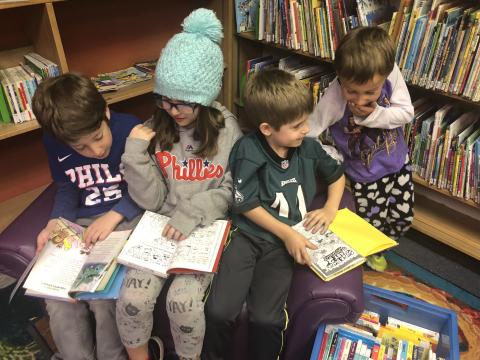 Fairytale Whimsy on the 24th with special guest storyteller Wyatt's Mom, Theater Fun Times on the 26th, Let's Art About It on the 27th, Active Games on the 28th, and Game Builders on the 31st! 
Every day will be packed with FABULOUS activities that grow out of our curriculum designed by our camp coordinator, Wyatt. This pilot responds to your feedback requesting more flexible and affordable camp days with fewer trips. Choose what your family needs! Each camp day can include early- and/or late–care. Following, we'll need your feedback to know how to continue to iterate. Stay tuned for a survey in January!   
Looking forward to seeing you at camp!