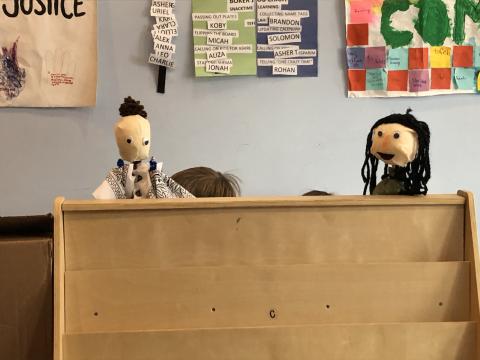 My favorite part of theater making is the collaborative spirit. This spirit was in abundant supply at our Winter Break Camp on Wednesday. We all worked together to tell a part of the story of Yaakov and Eisav's relationship. There were puppets! There were Legos! There was drama! Most of all there was a strong creative spirit, and a big group of wonderful kiddos supporting each other. Here's what we did!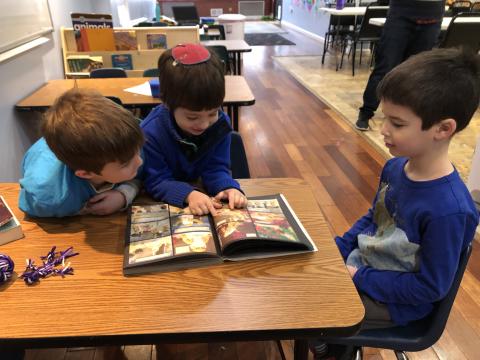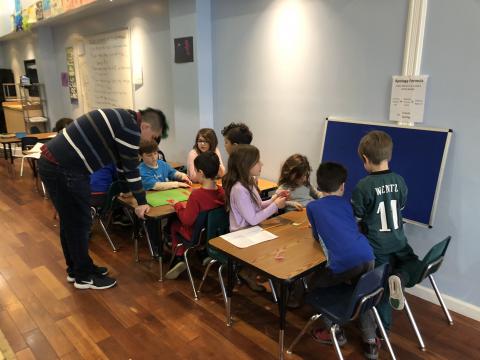 We started our day reading through the script (adapted by our very dramatic Camp Coordinator Wyatt). It was an excellent opportunity to delve a little more deeply into the relationships of some of the avot and imahot (patriarchs and matriarchs) that we've been learning about during afterschool enrichment. In this story, Yaakov wrestles with an angel, gets a new name, and emotionally reunites with his estrange twin brother Eisav. Good stuff for theater! After the readthrough we did, what we call in the biz, tablework. For us, that meant going through the story moment by moment and pulling out the big plot ideas.
Once we had our list of moments, we all worked together in groups to plot out what some of those scenes might look like on our fabulous felt boards.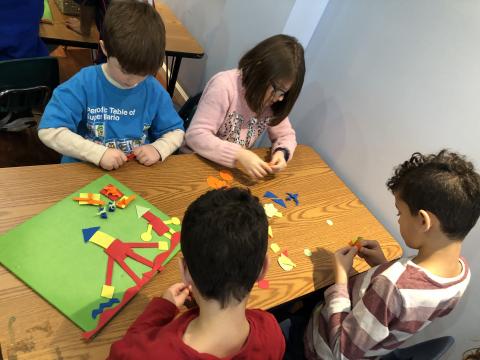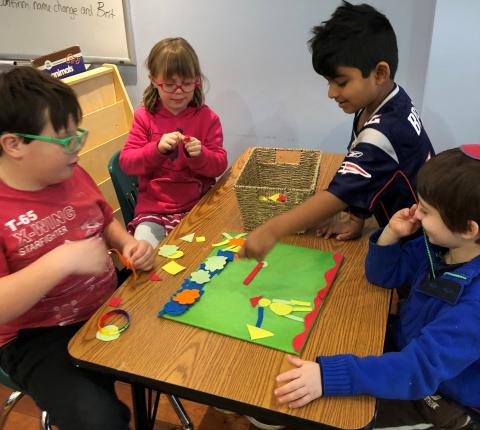 Once we had an idea of what our show might look like, we started staging the production with our puppets! Readers and non-readers were paired together. One group of kids spoke the lines the other manned puppets that performed the action of the play. Kids who needed a break from performing made props out of Legos.
We of course took a break to play at Greenfield and have a dance party. When we came back we were ready to rehearse once more and perform for the guardians who came for the production.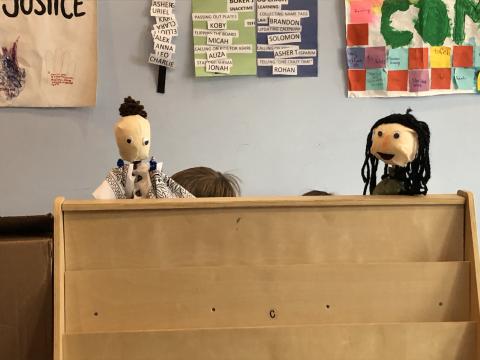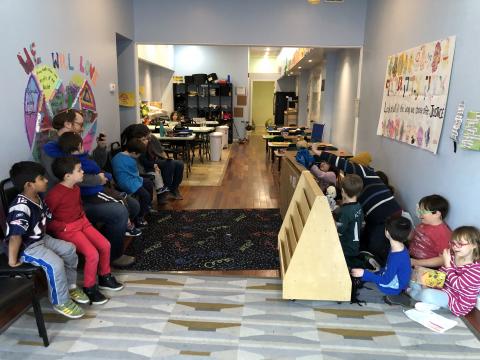 We hope you've had a fabulous winter break! We certainly did. Winter Break Camp has been a fun and exciting way to explore the material we've been working on during afterschool enrichment in different ways. Did you love it as much as we did? Keep an eye out for a survey! We are looking forward to hearing your feedback so we can continue to make programming that fits your family's needs. Happy New Year!