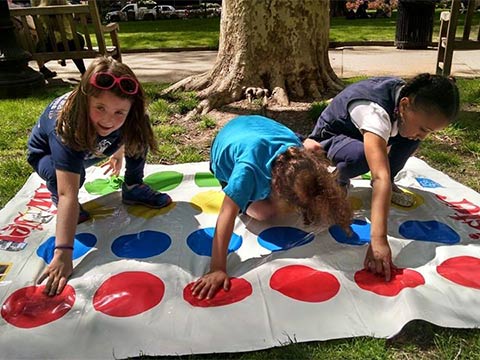 It's time to start thinking about SUMMER CAMP! Makom Community offers programing in the weeks before and after area summer camps run. See below for our list of theme days this summer! We know you need to work and want to make sure your child(ren) are safe and having LOTS of fun.
Early-bird registration for June camp ends May 29th.
Early-bird registration for August camp ends August 12th.
Basic Camp Day 10am-4pm: $65 ($55 early-bird) + trip fees if applicable
Early-care Bundle 8:30am-4pm: $75 ($65 early-bird) + trip fees if applicable
Late-care Bundle 10am-5:30pm: $75 ($65 early-bird) + trip fees if applicable
The Whole Shebang 8:30am-5:30pm: $85 ($70 early-bird) + trip fees if applicable
All of our camp days are complete with outside playtime, healthy snacks, and fabulous activities! To sign up, call or email Wyatt Flynn, our camp coordinator! wyatt@makomcommunity.org or (484) 278-133
June Camp Dates and Themes
Wyatt's Birthday and Shavuot Prep
Wednesday, June 5 Wyatt's Rainbow Glitter Birthday Bash!
Celebrate Wyatt's birthday with some of his favorite activities!
Thursday, June 6 Yetziyat Mitzrayim (One Crazy Time)
Prepare for the upcoming holiday of Shavuot with us at this one, crazy camp day.
Friday, June 7 Camp at Har Sinai
We'll recreate the mountain, go on an adventure through the desert, and learn Torah from each other!
​Teva (Nature) Week 1
Tuesday, June 11 Tree Art Academy
Does your kiddo love to paint, sculpt, doodle, and draw? We've got a naturey camp day for them!
Wednesday, June 12 Camp in the Kitchen
Come hungry! We are going to have a day of culinary excitement with solar ovens and sun-warmed tea!
Thursday, June 13 Bartram's Gardens +$15
We'll take the trolley into West Philly to explore the great outdoors in Bartram's Gardens.
Friday, June 14  Summer Olympics
Capture the flag! Sportsball! Shake off the school year with some running around outside!
Teva (Nature) Week 2
Monday, June 17 Guardians of the Earth Superhero Camp!
Don't forget your cape!
Tuesday, June 18 Franklin Institute +$25
We'll walk to the Franklin Institute and focus on everything it has to teach us about nature!
Wednesday, June 19 Mysteries of the Earth
A little science, a little mystery. Search for clues and solve the puzzles. Who knows what we'll discover? 
Thursday, June 20 Field Trip to Jewish Farm School +$15
We'll take the trolley into West Philly to visit the Jewish Farm School. Get ready to get your hands in some dirt!
Friday, June 21 Music and Movement
We'll learn songs and dances about nature and maybe even make up our own!
August Camp Dates and Themes
Parashat Hashavua (Torah portion of the week)
Monday, August 19 Parashat Korach
We are going to learn about the rebellion against Moshe through role-playing adventure games!
Tuesday, August 20 Field Trip to Smith Playground +$15
We'll adventure on the #32 bus to Smith Playground and enjoy the day sliding, climbing, and playing.
Wednesday, August 21 Chet Ha'egel
Explore the way we tell and retell this story with a camp day full of drama and storytelling!
Thursday, August 22  Field Trip to Jump To It! +$15
We'll journey on the #7 bus to Jump To It! followed by cooling off at the Smith Sprayground.
Friday, August 23 Meraglim
Have you always wanted to be a spy? Come learn about some spies from the Torah and practice your sneaky skills.
​Holiday Review
Monday, August 26 Sukkot
Make mini sukkot, play with a lulav and etrog, and explore this upcoming holiday in a fun new way!
Tuesday, August 27 Bowling +$15
We will be taking the Broad Street Line to Pep Bowl!
Wednesday, August 28 Rosh Chodesh
Explore the moon and its cycle with us using some of our favorite camp day activities.
Thursday, August 29 Franklin Institute +$25
We will walk over to The Franklin Institute and ponder the depths of the universe!
Friday, August 30 Shabbat Shalom!
We are going to dig into the rituals and the transitional experience of Shabbat to help get us ready for the school year!