This week we are discovering what kinds of brachot (blessings) we say over smells! We are delving into smell's relationship with taste, memory, and how we feel.  We are exploring the way smell enriches our lives and brings us into the present. Read on to hear about the smelly activities we have been doing!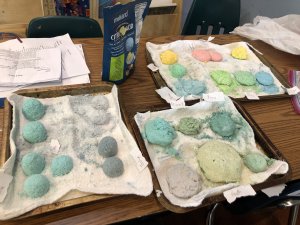 We are making bath fizzies using essential oils!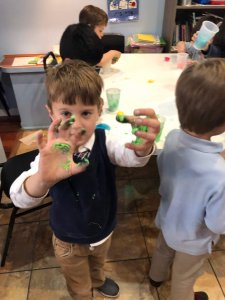 First we mix up baking soda, citric acid, corn starch, and food coloring.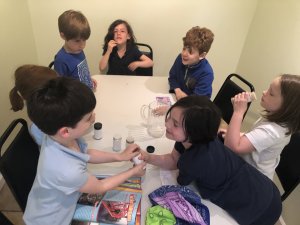 Then we pass around the oils so kiddos can decide which smell they want to use in their bath fizzy.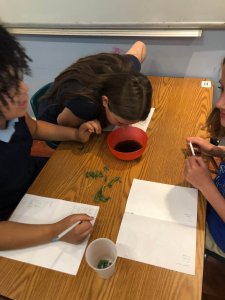 We are also exploring some kitchen herbs! These kiddos are smelling mint, basil, garlic, and rosemary.  We were curious about how these herbs would smell if they were whole, crushed, or infused in oil. Kiddos smelled those herbs in all their forms and decided which smells they liked best.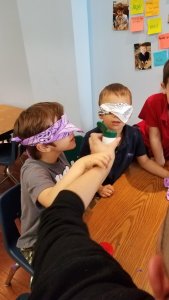 We are giving kiddos smell test kits, where they can guess which smell is in which canister and say which bracha we should say about it.
What a smelly week! We had so much fun smelling all the smells, and learning about different ways we can appreciate and express gratitude for the things we smell. Tune in next week to see our reflections about Havdalah!