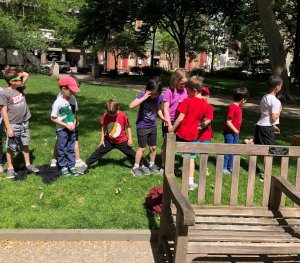 This week we are celebrating Lag BaOmer, a Jewish holiday on the 33rd day of the Omer. We're counting up 49 days from the 2nd night of Passover. The 50th day will be the holiday of Shavuot when Jews celebrate receiving the Torah at Mt. Sinai.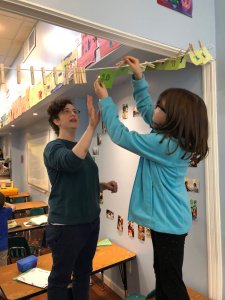 The Omer is a time of mourning for the Jewish people. Some Jews observe that mourning period by not getting haircuts or shaving, and by not having any weddings or celebrations. On Lag BaOmer, however, we take a break from mourning and have a little celebration! Read on to see how we celebrated this week!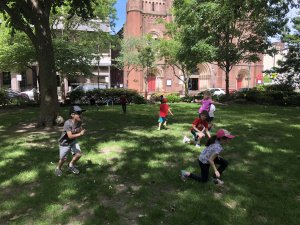 We are playing field games out in Rittenhouse Square.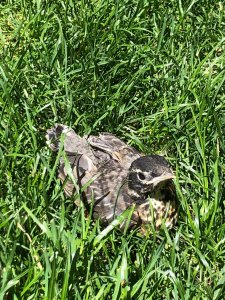 Look at our little bird friend!
We are making parade floats out of boxes!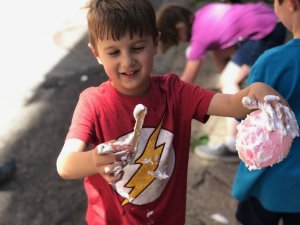 We are giving some balloons a nice shave in honor of the holiday.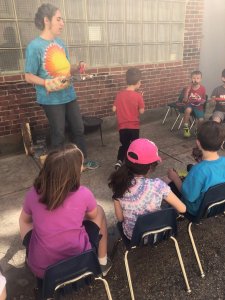 We are enjoying a campfire and some s'mores.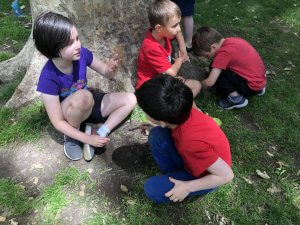 We aren't afraid to get dirty…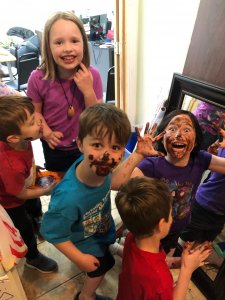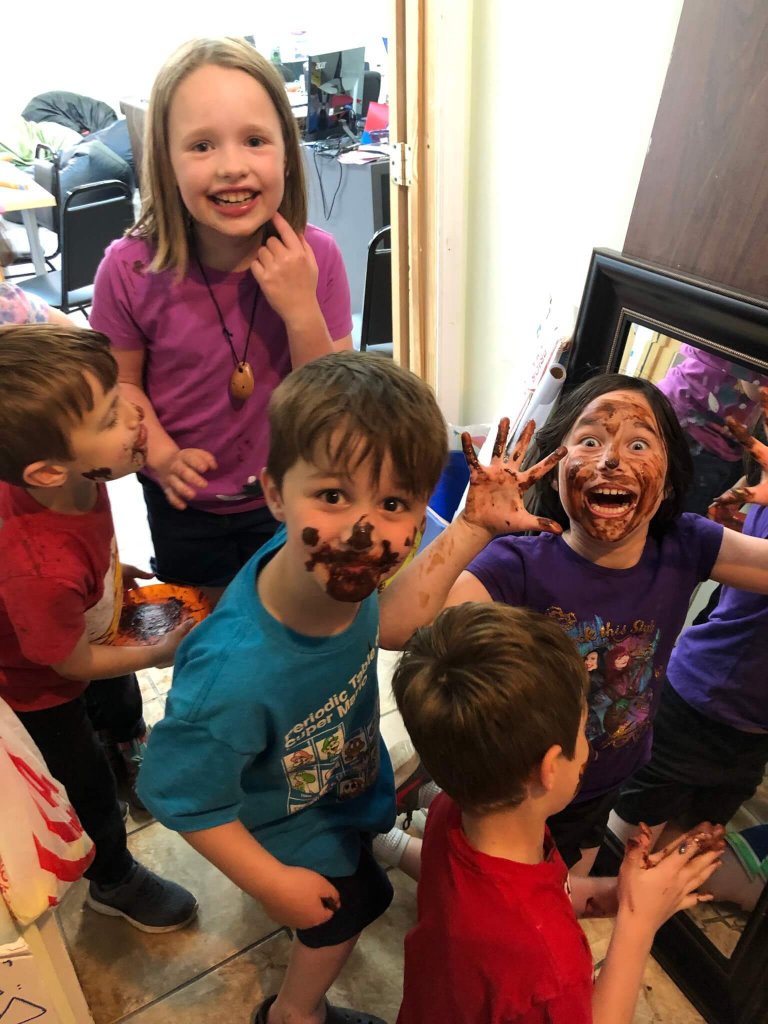 …or covered in chocolate
As the school year is coming to a close, and the weather is getting nicer, it feels good to take some time to celebrate, have fun, and appreciate creation! Stay tuned next week to hear about our final project for the year.