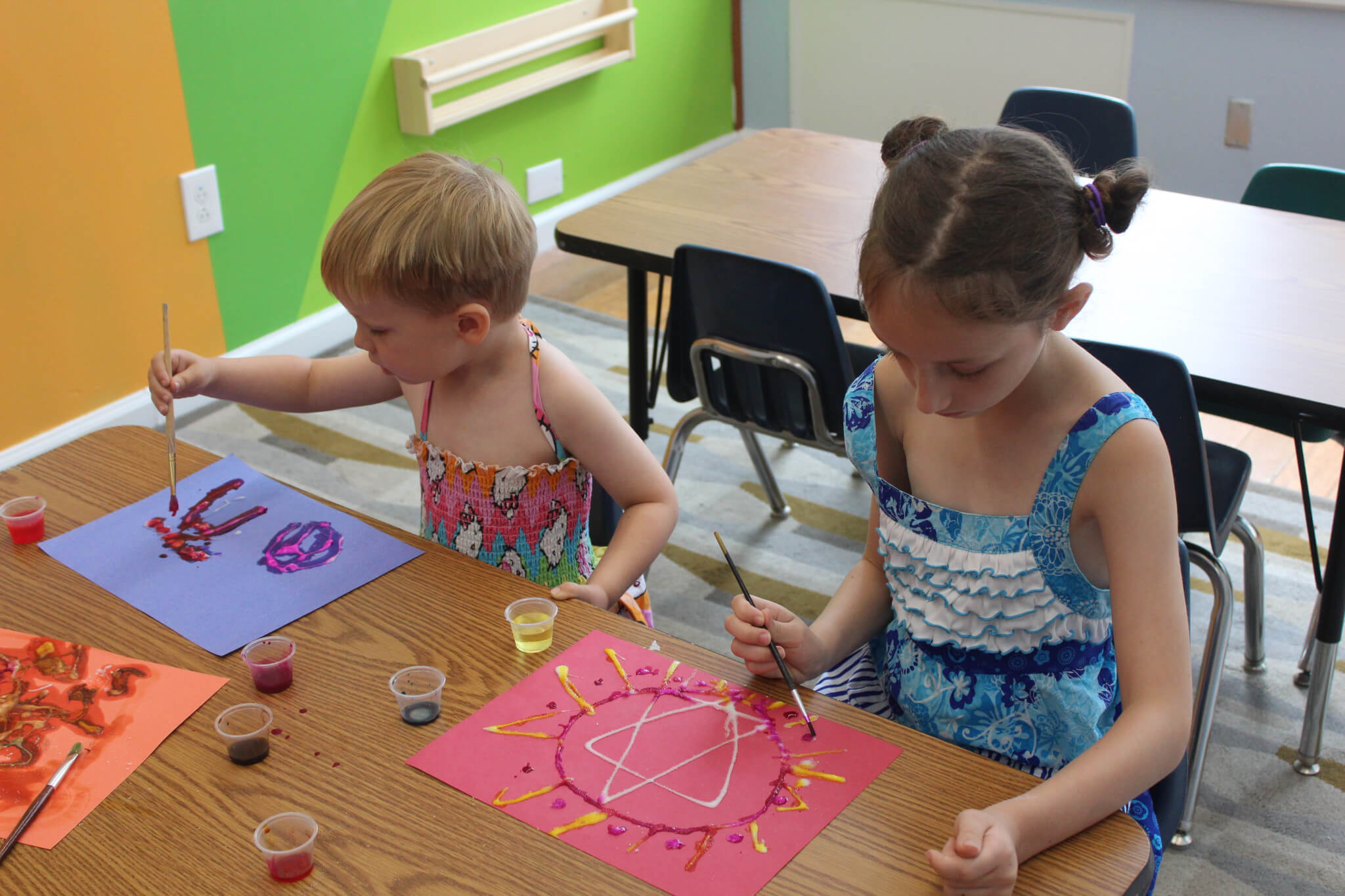 Somehow it's already September, which means that it's time to look forward to the school year, and think back on camp! We had an amazing 10 days, and got to see lots of friends in our new, remodeled space! A fresh coat of paint on the walls and a brand new kitchen was exciting for newcomers and returning kiddos alike.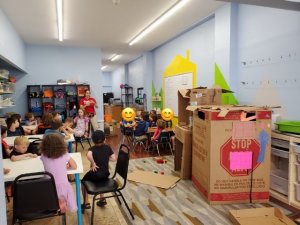 Our field trips during these two weeks included Smith Memorial Playground, Jump to It, Pep Bowl, and the Franklin Institute. We got to run through a sprayground, jump in bouncy houses, go down a giant slide (again and again) and walk through a giant heart! We love getting to be right in the heart of Philadelphia because we get to use the entire city as our classroom.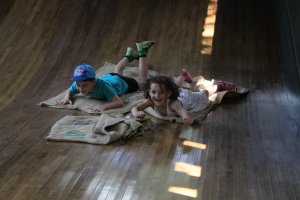 Back at Makom Community, we learned about Korach and made salt paintings, we had a Ten Commandments relay race, we were spies investigating the land of Canaan, and we thought about Rosh Chodesh and the moon. Art projects and drama activities galore, as well as playing outside every single day!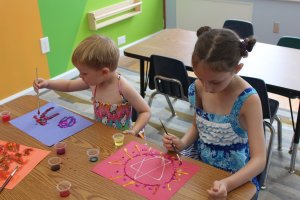 We loved getting to decorate our classrooms with all of the beautiful artwork, and at the end of a long day, play with some Legos, watch a movie, or take a rest on the windowsill with our lovely collection of blankets and pillows. Books were read, games were played, and lots of friends were made.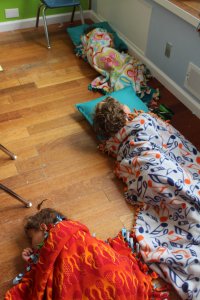 We're super excited to return to after-school enrichment this week, but we're still looking forward to our upcoming camp days! Click here to see our camp calendar and sign up!