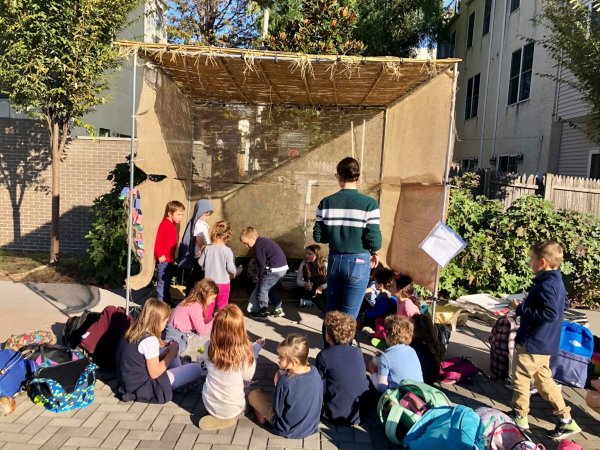 This Sukkot has been an adventure! We were so excited to spend our afternoons in the fabulous Center City Kehilah community sukkah in Julian Abele park. And then Wednesday it rained. No worries, though; we regrouped and changed the plan. We met up at Makom Community and spent the afternoon practicing our welcoming skills for future days in the sukkah.
Our fabulous BMitzvah kids helped us explore the lives of the ushpizin (guests, Aramaic), characters from Jewish tradition that there is a custom to invite into our sukkot during the holiday. They provided the afterschool enrichment kids with dramatic performances of the ushpizin's lives, and the afterschool enrichment kids did their best to make the ushpizin feel welcome.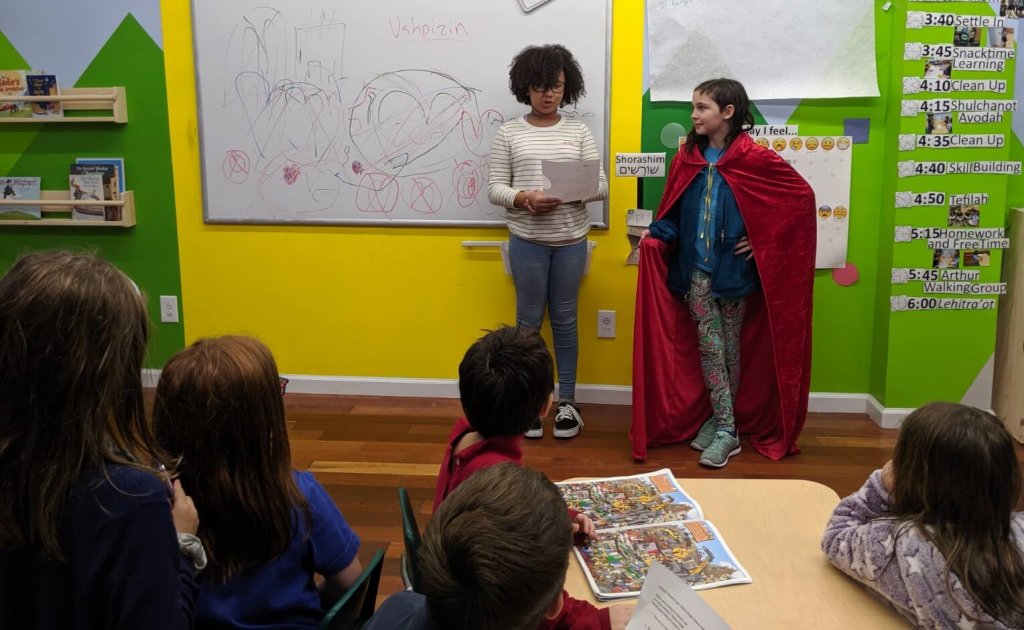 What's something that makes you feel welcomed? What's something you could do to welcome someone else?
Bake them a 1000 layer cake!

Give them a cup of water

Apologize to them if I need to.

Hugs!

Give them cookies.

Say to them, "It's going to be a great time!"

If I know that I'm invited to a nice place.

Write a sign that says "Welcome In"

"Family and Friends Welcome Here"

Say, "You're invited!"

Smile!
After practicing some of these welcome methods with the ushpizin, the kiddos concluded the activity by turning them into sukkah decorations. They wrote signs with inviting messages and drew pictures of themselves sharing food, smiling, etc. Personally, I was super excited to get to hang them up in the sukkah with the kiddos on Thursday.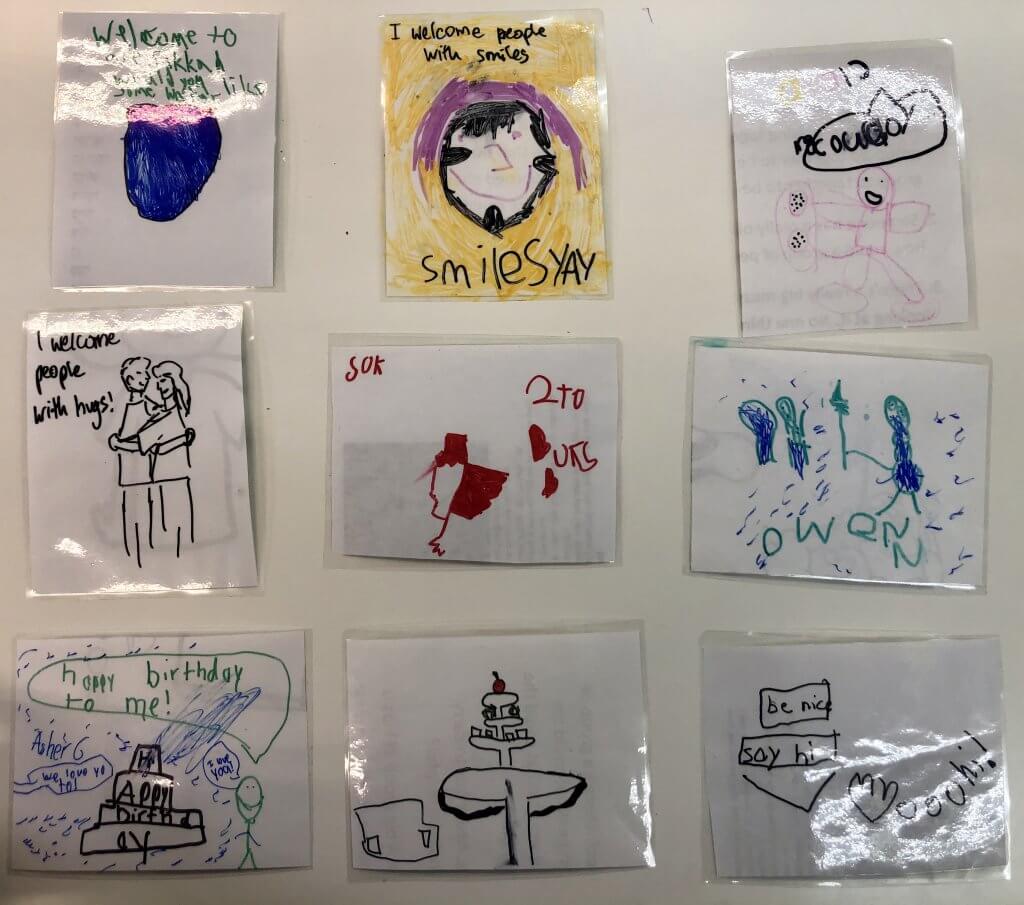 Instead, I woke up Thursday morning to an email explaining that the sukkah was no more; it had to be taken down because the wind and the rain from the previous day's storm was just too much. So we made a new plan again. We spent another afternoon unexpectedly at Makom Community. The kiddos made mini models of sukkot, practiced shaking lulav and etrog, and did a drama activity exploring how it feels when we work really hard at something and it doesn't go the way we'd planned.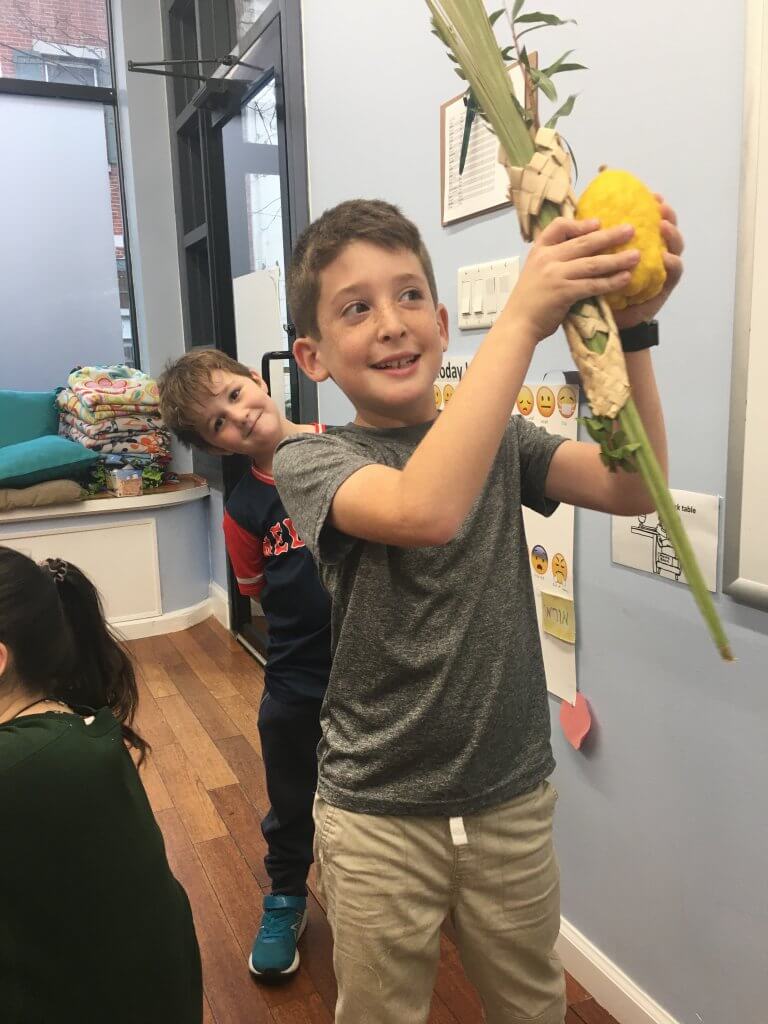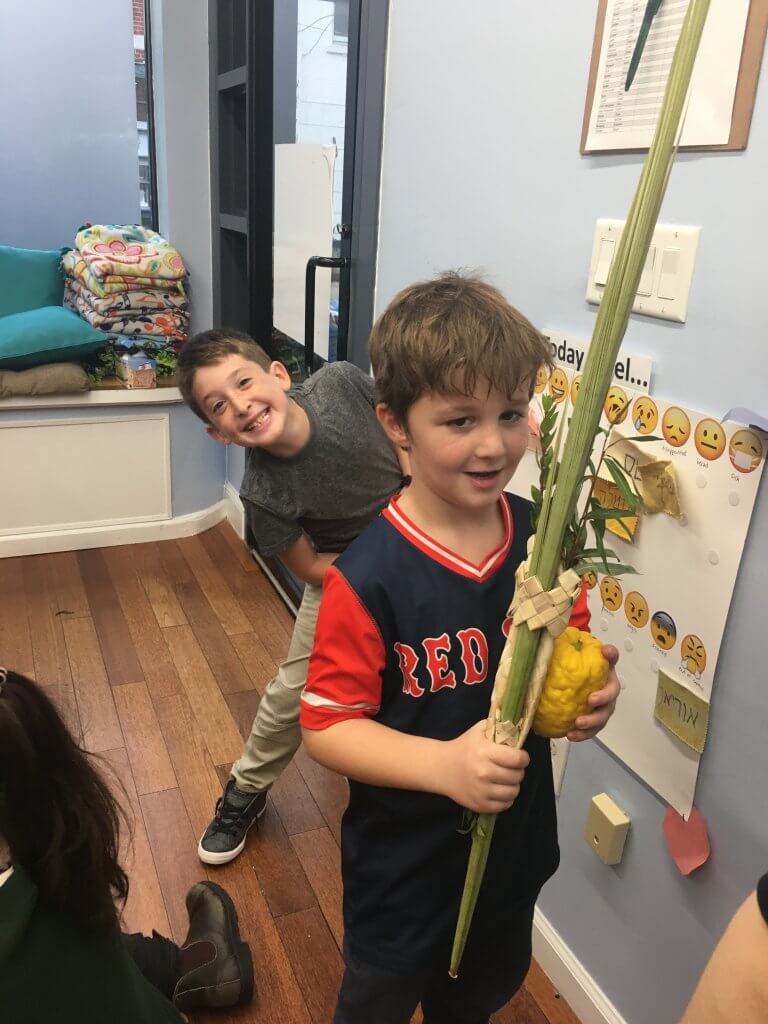 Thursday evening, the community rallied. Folks from three Makom Community families, one frequent Makom Community substitute, and I gathered in Julian Abele in the cold and the dark to resurrect the sukkah. The wind advisory was supposedly over, though the wind itself seemed to have missed the memo. But we were determined. We tied up new walls, laid the foundation for the schach (roof), and secured the structure as best we could.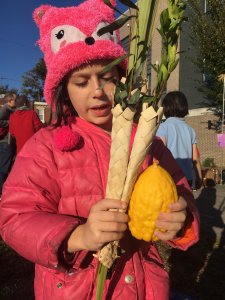 Living our lives in Jewish time provided us a direct and hands-on experience of the lessons of Sukkot. We were vulnerable to natural forces beyond our control when the sukkah fell down. We needed our community to collaborate to rebuild the sukkah and make it whole, in a new way. We handled our disappointments together and supported each other when we were indoors instead of basking in the sunshine in a park every afternoon. We were able to relish the one afternoon we did get to spend in the sukkah and soak in the joy of Sukkot as we greet each other "Moadim L'Simcha!" (a joyful holiday), in the many and sometimes surprising forms our joy has taken on this week.