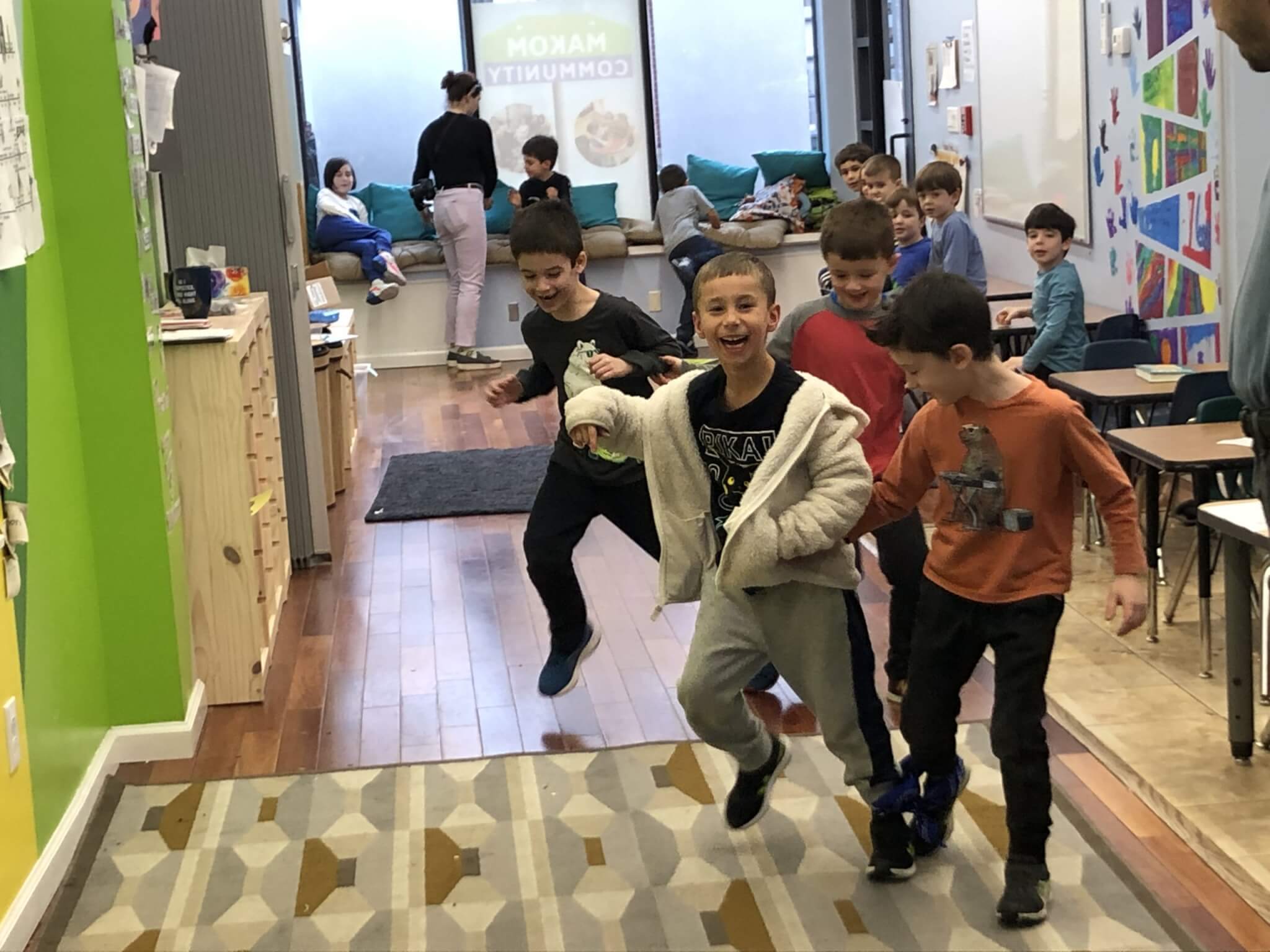 Winter camps are in full swing, and we are having so much fun! Our kiddos had a fabulous time learning about the story of Hanukkah with art projects, stories, and lots of dreidel! We started off the day reading stories, including old favorites such as Sammy Spider's First Hanukkah and The Chanukkah Guest. By reading these books, we got to discover how other families celebrate the holiday, as well as see all the similarities we have in our observance of the Festival of Lights. We noticed that everyone loves latkes, and everyone plays dreidel.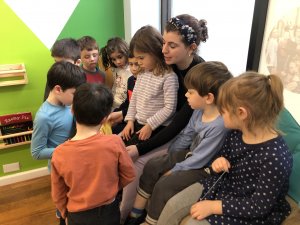 After reading about Hanukkah, it was time to make some fantastic arts and crafts to decorate both Makom Community's space, and our own homes! Psychedelic snowflakes were a fun twist on a fan favorite, and all we needed was some watercolors and coffee filters! My favorite project that we did was paper plate menorahs. We got to decorate paper plates with fun patterned tape, and put nine clothespins on it, one for each candle on the menorah. It's so fun for me to see all of the different directions these kiddos go with their creativity. We had so many different patterns, colors, and textures in the room!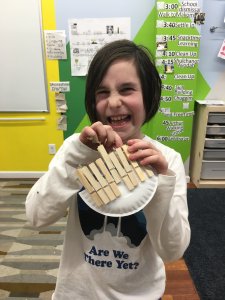 No camp day would be complete without a trip to the playground, and our kiddos loved being outside in the crazy warm December weather we're having! While it doesn't feel quite like the Hanukkah season outside, our paper plate menorahs and psychedelic snowflakes certainly made the holiday come alive inside.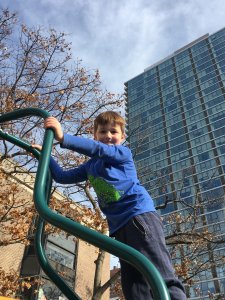 After we got back from the playground, it was time for our super official dreidel tournament! We went over the rules together and discussed what each letter on the top means. I was so impressed that our campers even knew there was a difference between Israeli dreidels, and dreidels made anywhere else in the world. Here, the four letters are nun, gimmel, hey, and shin. These form an acronym that stands for "nes gadol haya sham" meaning "a great miracle happened there." In Israel, the four letters are nun, gimmel, hey, and pey, forming an acronym that stands for "nes gadol haya po" or "a great miracle happened here". Each kiddo was paired up with a friend and played 3 rounds of dreidel. Whoever won the best of the three rounds progressed to the next level. We had a bracket on the whiteboard and everything!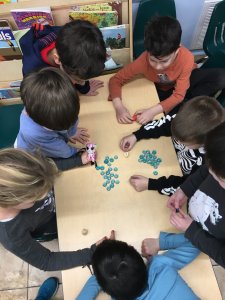 Our day finished up with a special treat, a trip to Rittenhouse Square! We joined the Center City Kehillah for their Hanukkah Candle Lighting, complete with glow sticks, singing, and sufganiyot (jelly donuts). For me, coming from a small not-so-Jewish town in Vermont, it was so wonderful to be a part of both Makom Community's celebration of the holiday, and the larger Philadelphia community as a whole. This camp day brought so much light and joy into my life, and hopefully soon we'll even have some snow! Chag sameach!