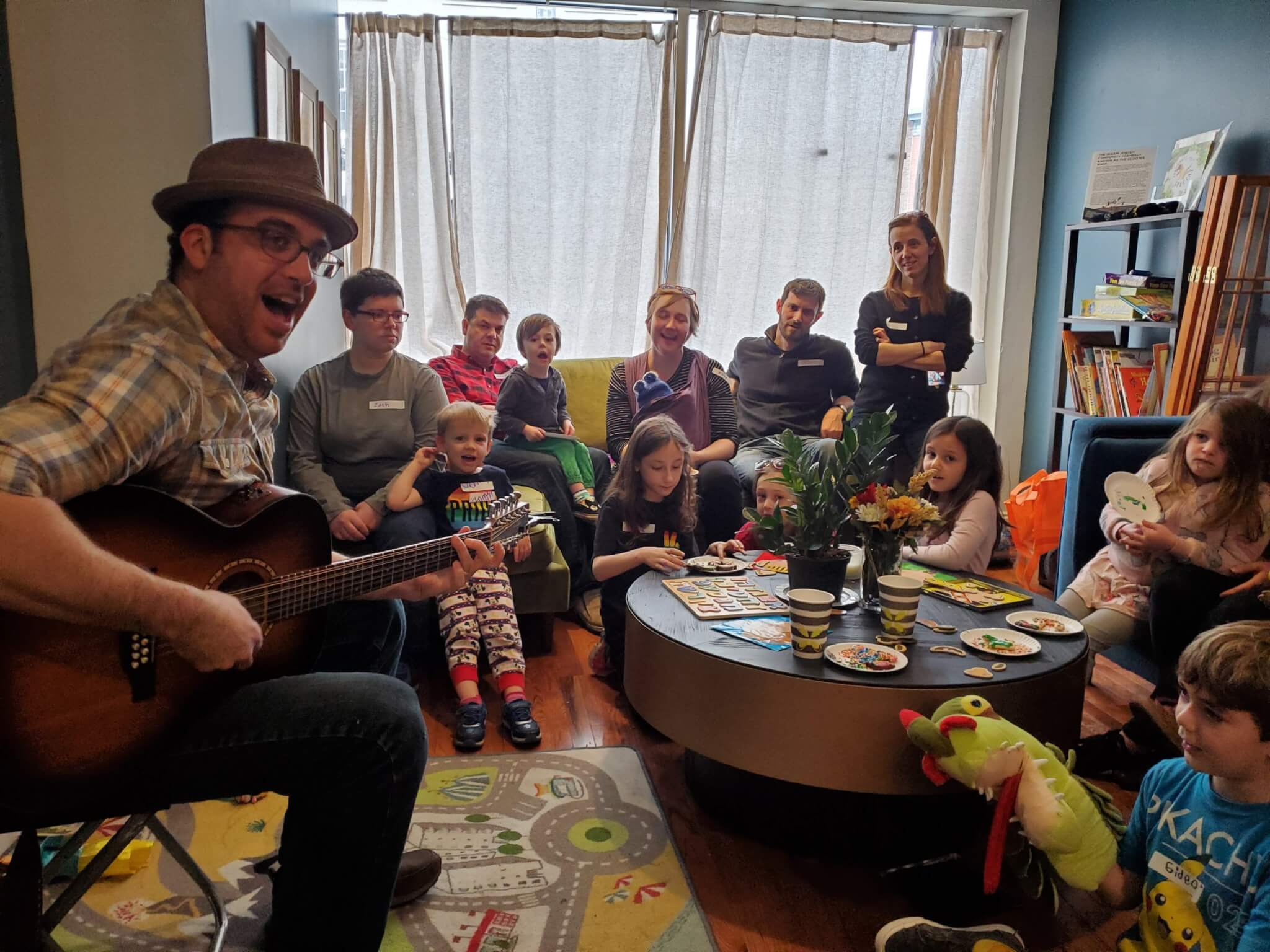 Makom Community is growing! We're opening a second location in the fall of 2020 in South Philly. Here are the answers to some of your frequently asked questions. Are we missing info that you're looking for? Let us know!
Q: Where will Makom Community's second location in South Philadelphia be?
A: 1733 E Passyunk Ave. We will be sharing space with The South Philadelphia Shtiebel. You can read more about their community here: https://www.southphiladelphiashtiebel.org/about-us
Q: Why an additional site in South Philadelphia?
A: We have had families from nearby neighborhoods asking us about bringing the Makom Community model to other places for a few years. We completed a feasibility study in the spring of 2019 that indicated that South Philadelphia East of Broad St has the right combination of factors (dense public schools, population looking for Jewish afterschool, and availability of space to run an afterschool program) to be a good next location for our program. 
Q: Will Makom Community still be on Sansom St?
A: Yes! This is an additional site for afterschool enrichment, not a replacement site.
Q: Will the staff we know and love still be on Sansom St?
A: Yes! Gaby and Noa and additional wonderful staff will be on Sansom Street each afternoon. Beverly will go back and forth between the sites. A new South Philadelphia director and teacher will be the regular staff in South Philadelphia. We are in the process of hiring for those roles now. If you know people who may be interested, please put them in touch with Beverly!
Q: When will enrollment begin for afterschool for fall 2020?
A:  In the next two weeks, we will open enrollment for BOTH Makom Community Center City and Makom Community South Philly. Please tell your friends how much you love Makom Community! There is no better way to know your children will be in great hands than to hear it from a trusted friend. 
Q: How will camp work with two locations?
A: That's still a bit in process! We are having pop-up camp days in South Philadelphia and concurrent camp days in Center City on April 6 & 7. Following that, we will do an experiment where we offer staffed SEPTA transportation from South Philly to Center City to let all the kids enjoy camp together in our Center City location. After we test that during June camp days, we'll gather feedback, see how that worked for people, and make further plans from there.