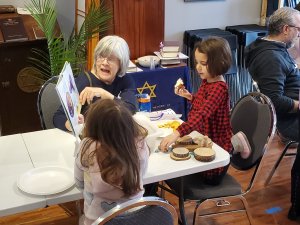 As families walked into 1733 E Passyunk Ave, they were greeted with an array of well-loved afterschool enrichment activities. But this time– parents and kids got to do them together.
One grandparent read a book about King Solomon's wisdom with her grandchild and some friends. Meanwhile, the children listening built the story out of natural building materials and then re-told it.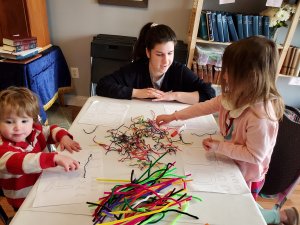 Several kids worked on creating Hebrew letters out of WikkiStix.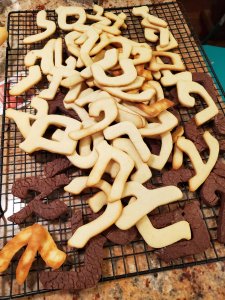 Kids decorated Hebrew letter cookies. They were delicious!
While kids decorated Hebrew letter cookies, I got to share with parents about the beauty of what Makom Community has to offer them.
Dynamic and joyful Jewish education — questions and wonder invited!
School pickup– with parent's help to get a minimum of 4 kids from each school
Flexible scheduling 2-5 days a week
Family-centered Shabbat celebrations
School's Out Camps when parents need to be at work and kids need somewhere enriching and wonderful to be
A place to grow into who we want to be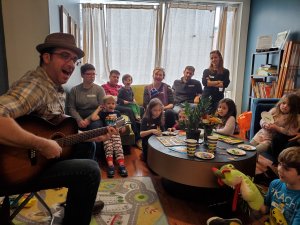 Then parents, grandparents, and kids gathered to dream together about what Makom Community could be and could add for their families. Ami Yares led us in a collaborative songwriting process around these ideas.
It was so energizing to imagine the future of Jewish life in South Philadelphia with these amazing families! Thank you for joining us. Please let your friends know how excited you are to see Makom Community in South Philadelphia.