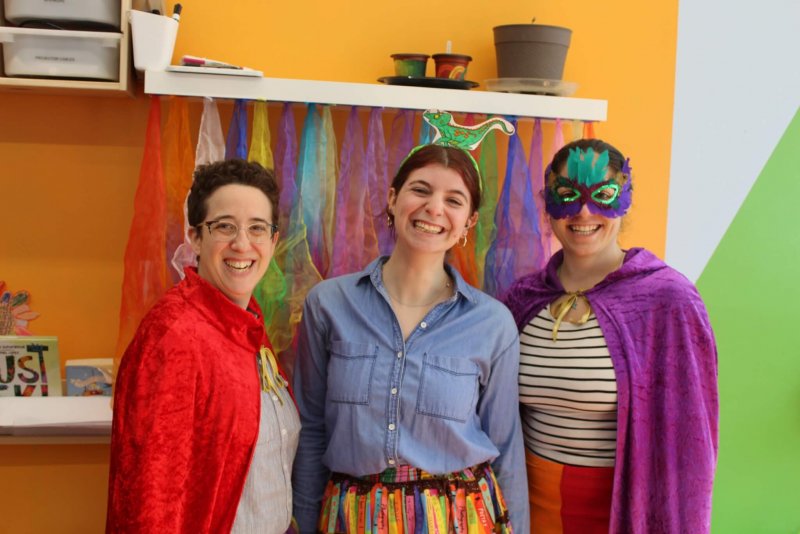 Chag Purim Sameach – Happy Purim, everyone! We've had an amazing and hilarious time celebrating with your kiddos over the last few weeks. Here's a recap of all the Purim-related fun we've had:
Hamantaschen baking
These tasty treats are always a crowd pleaser. We enjoyed filling them with all kinds of jam, nutella, and chocolate chips. The traditional triangle shape is alright, but the coveted favorites at Makom Community are the folded "tacotaschen".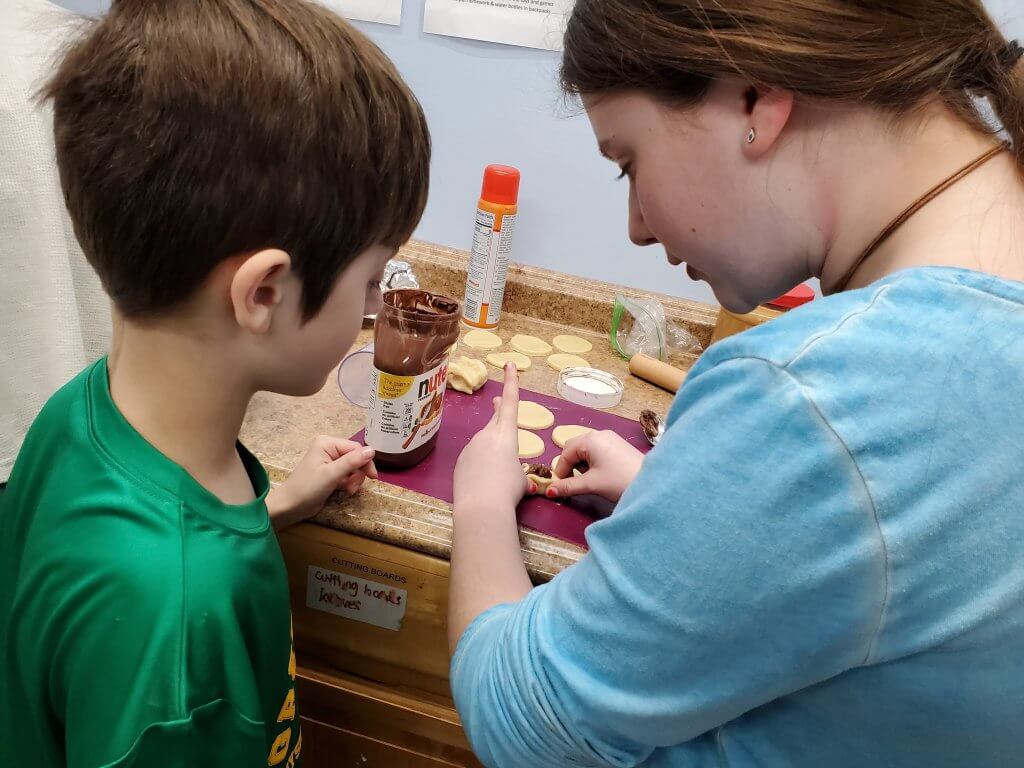 ComedySportz Show
Thanks to everyone who joined us for our private ComedySportz show last Sunday! It was such a treat to laugh and cheer at your kiddos' priceless suggestions for the improv comedy competition.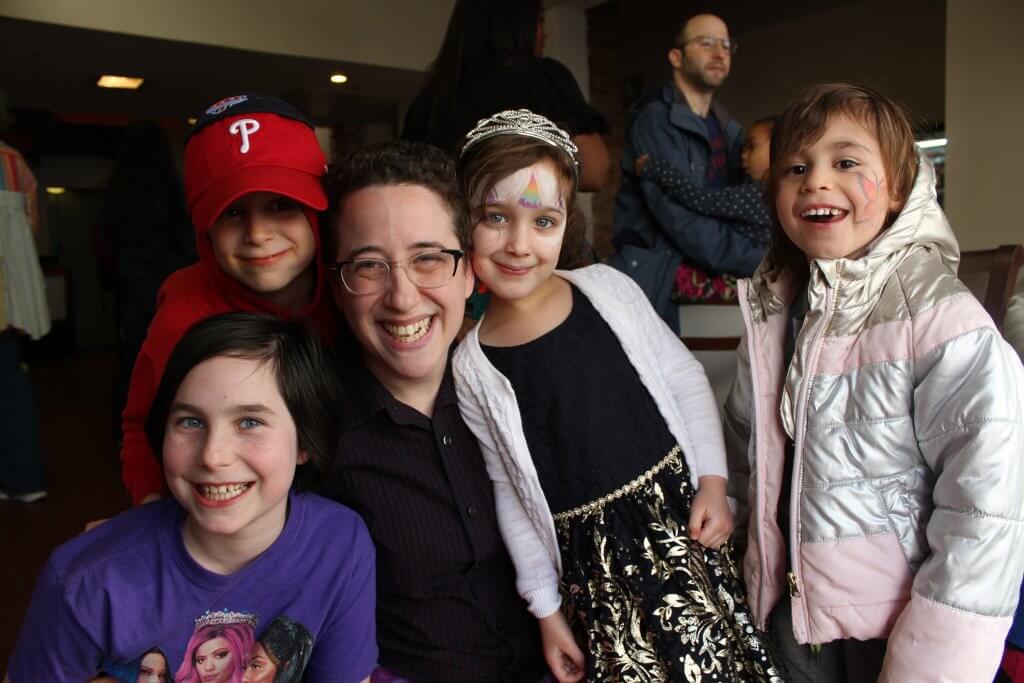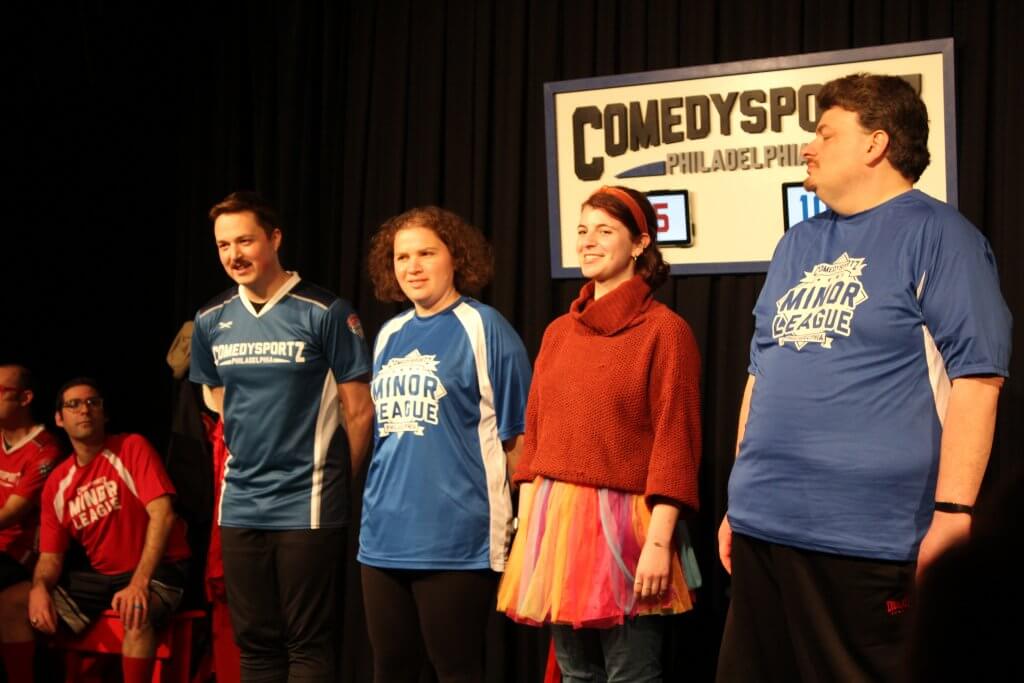 Purim Carnival
On Monday, the eve of Purim, we had an extra fun-filled afternoon of carnival style games and activities. Noa took kids' pictures with goofy props in a photobooth. Kiddos went fishing for the aleph-bet, bowled over soda bottles, threw paper airplanes at targets, and more.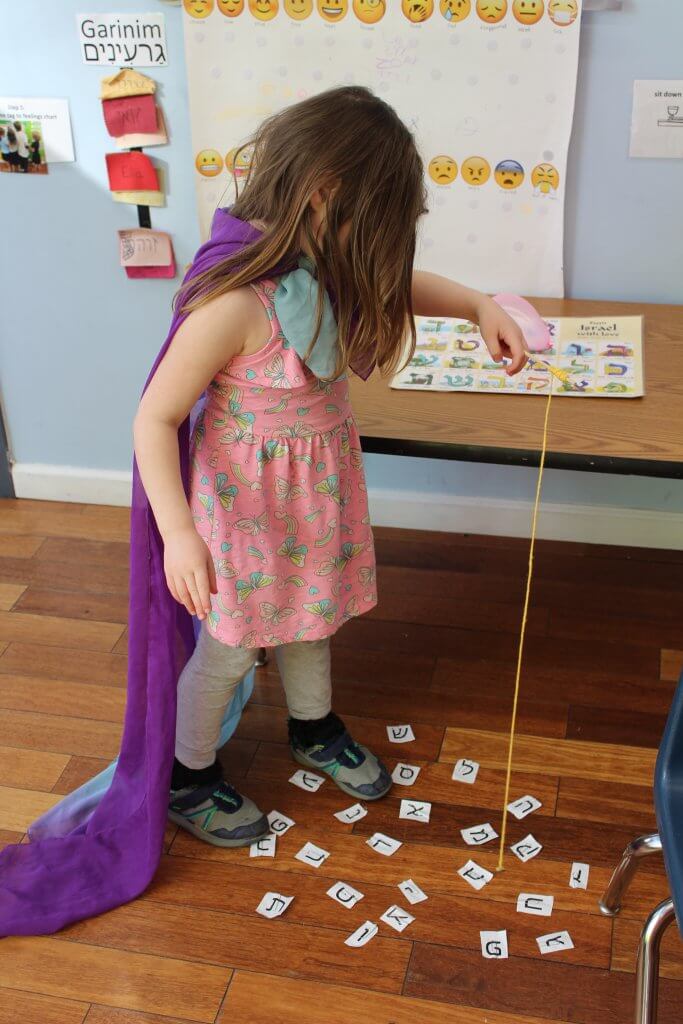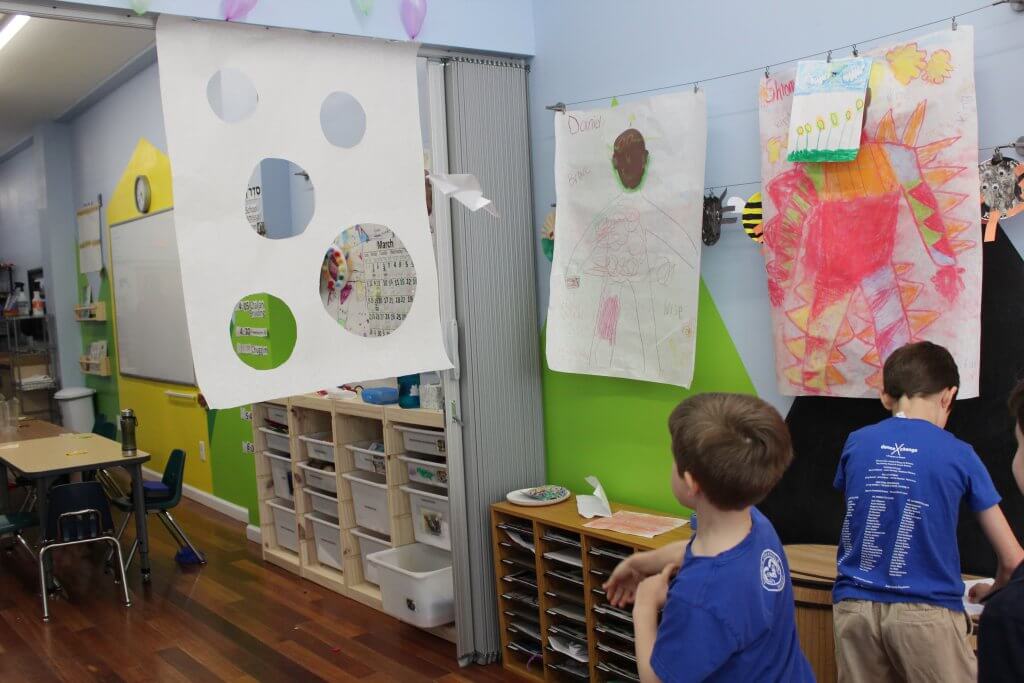 Purim Seudah and Shpiel
Tuesday was the big day! Purim had finally arrived. Lots of our students (and the staff!) came to Makom Community in costume. We all sat together for a big, banquet-style snack that included soft pretzels and donuts. Then the nitzanim (2nd-4th graders) snuck off to practice the Purim shpiel (play) while the younger kiddos entertained each other by telling jokes. (Ex: "My roommate thinks our house is haunted, but I haven't noticed anything for the last 300 years.")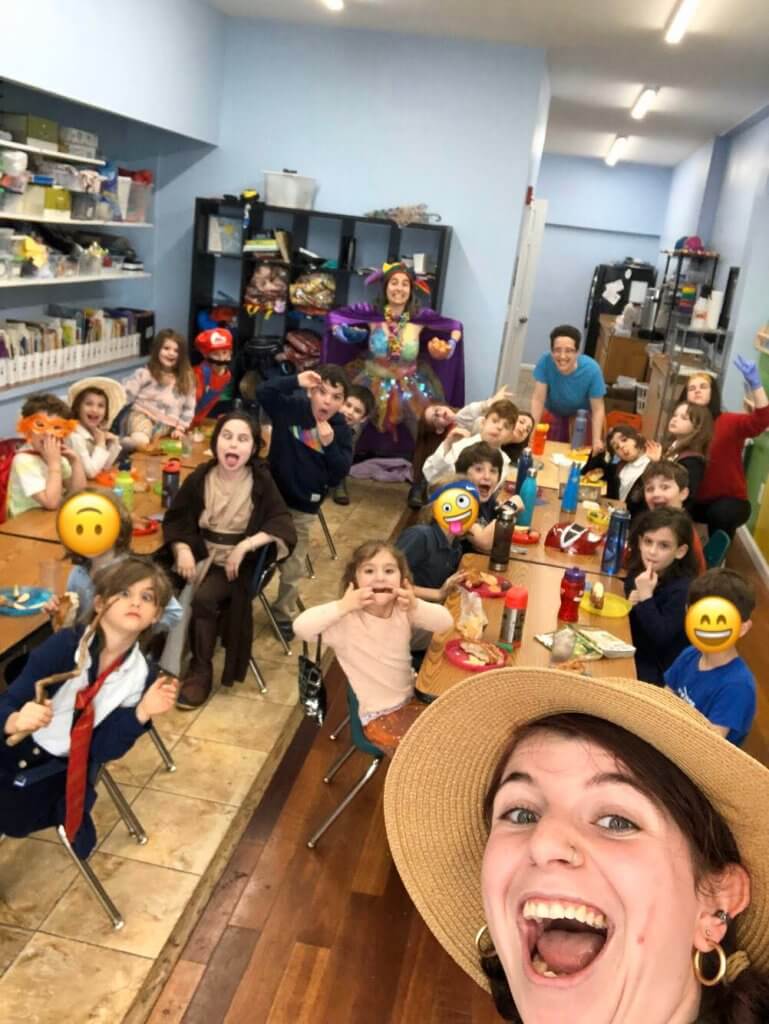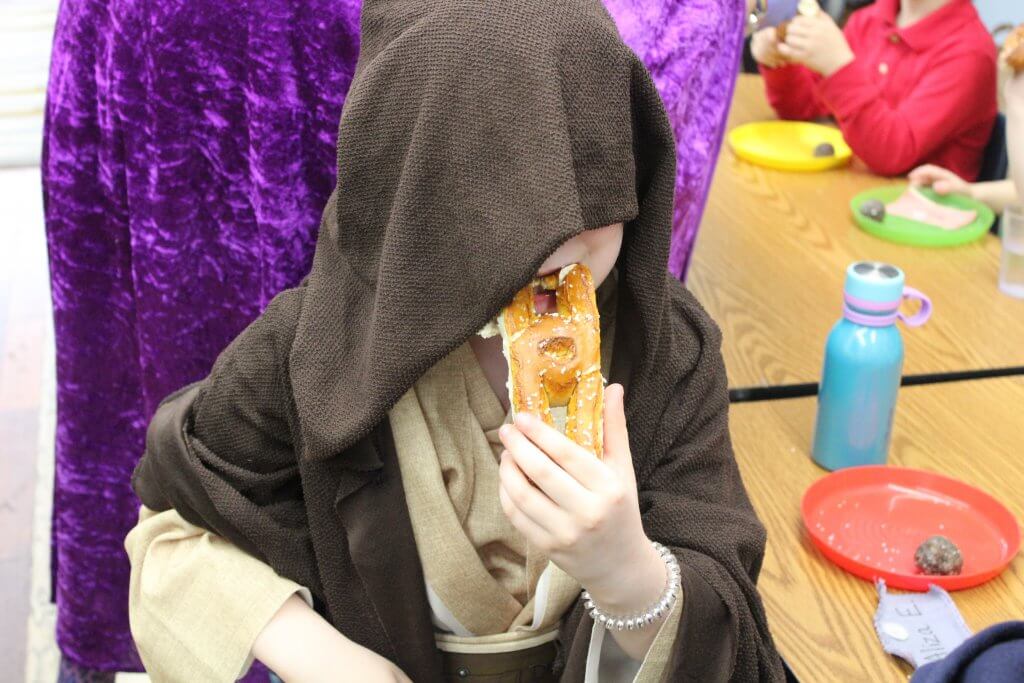 Finally, we gathered together for our super combination Megillat Ester (Book of Esther) reading, shpiel, and powerpoint presentation, featuring our fabulous nitzanim and BMitzvah students. For the first time, Makom Community students prepared verses from the megillah to read (dramatically and musically) to the rest of our community. I'm so proud of them and the work they put in to making our megillah reading happen! The nitzanim also deserve a special shoutout for, at the very last minute, doubling the amount of shpiel they were prepared to present. Kol Hakavod – great job!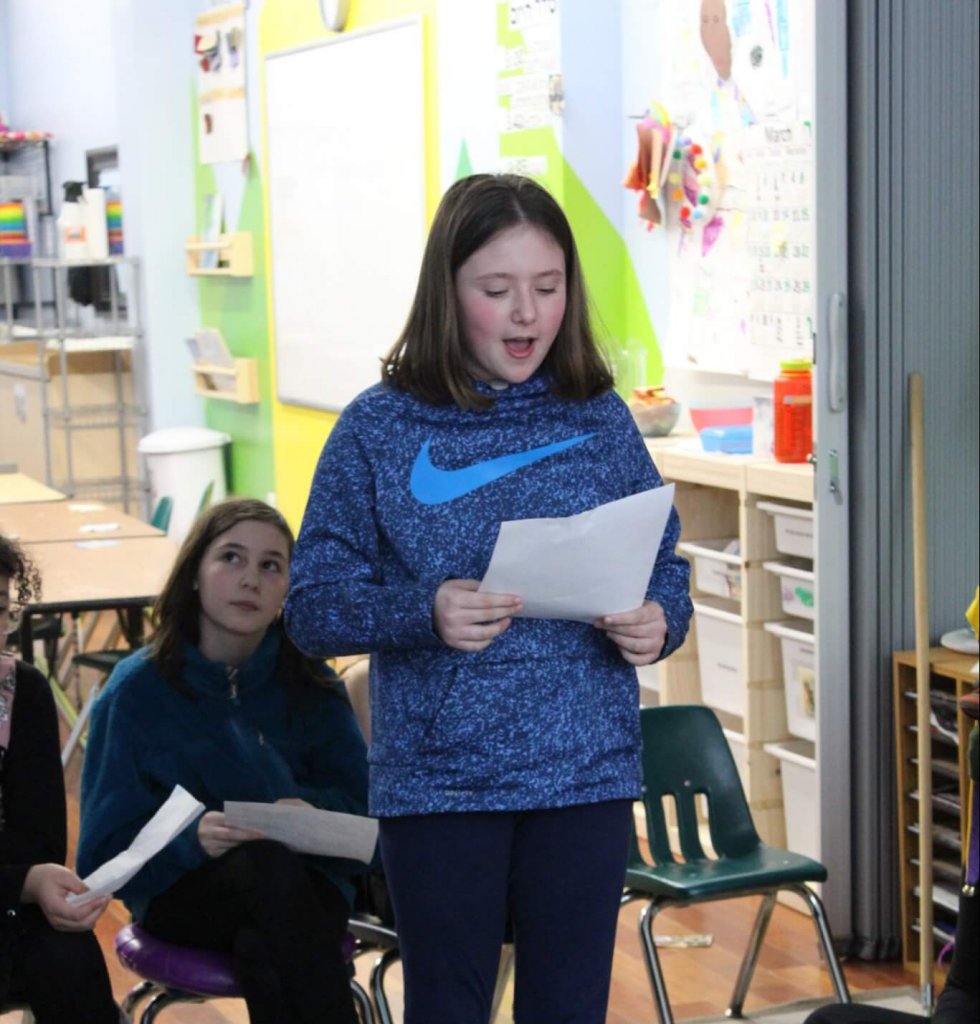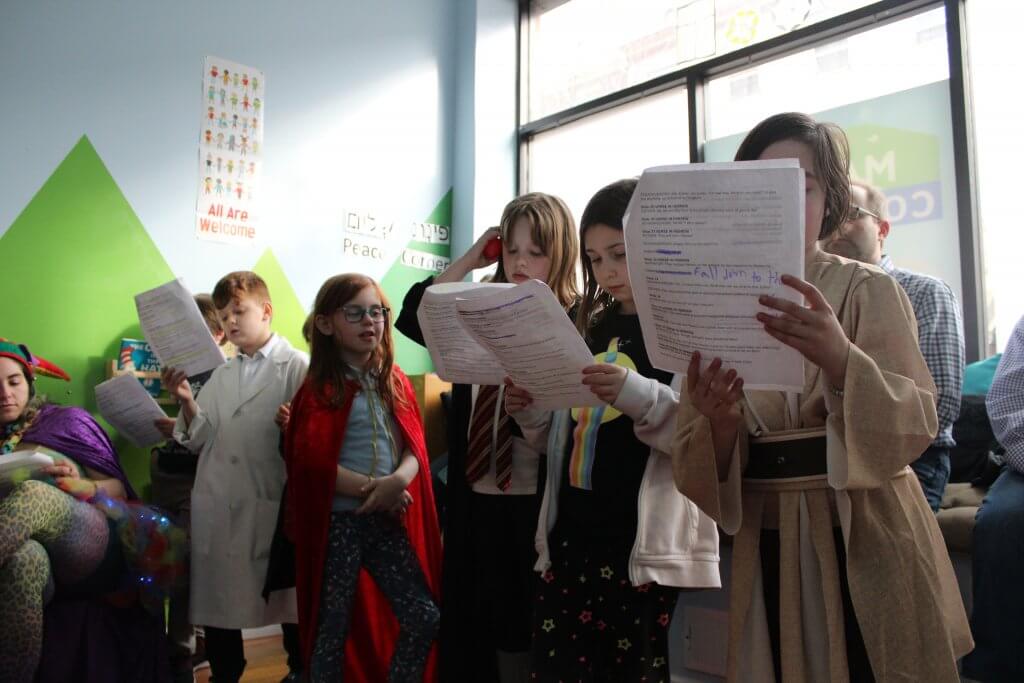 I'm also really proud of the shorashim (1st graders) and garinim (preK and K kids). They listened calmly and respectfully to the reading and the shpiel. They shook their groggers at the appropriate times, and did a really great job of holding them still during the rest of the performance. Megillah reading is so much better as a community experience with good audience participation, and our kiddos totally delivered! Thanks to all of you for sharing in our Adar joy. Looking forward to more!