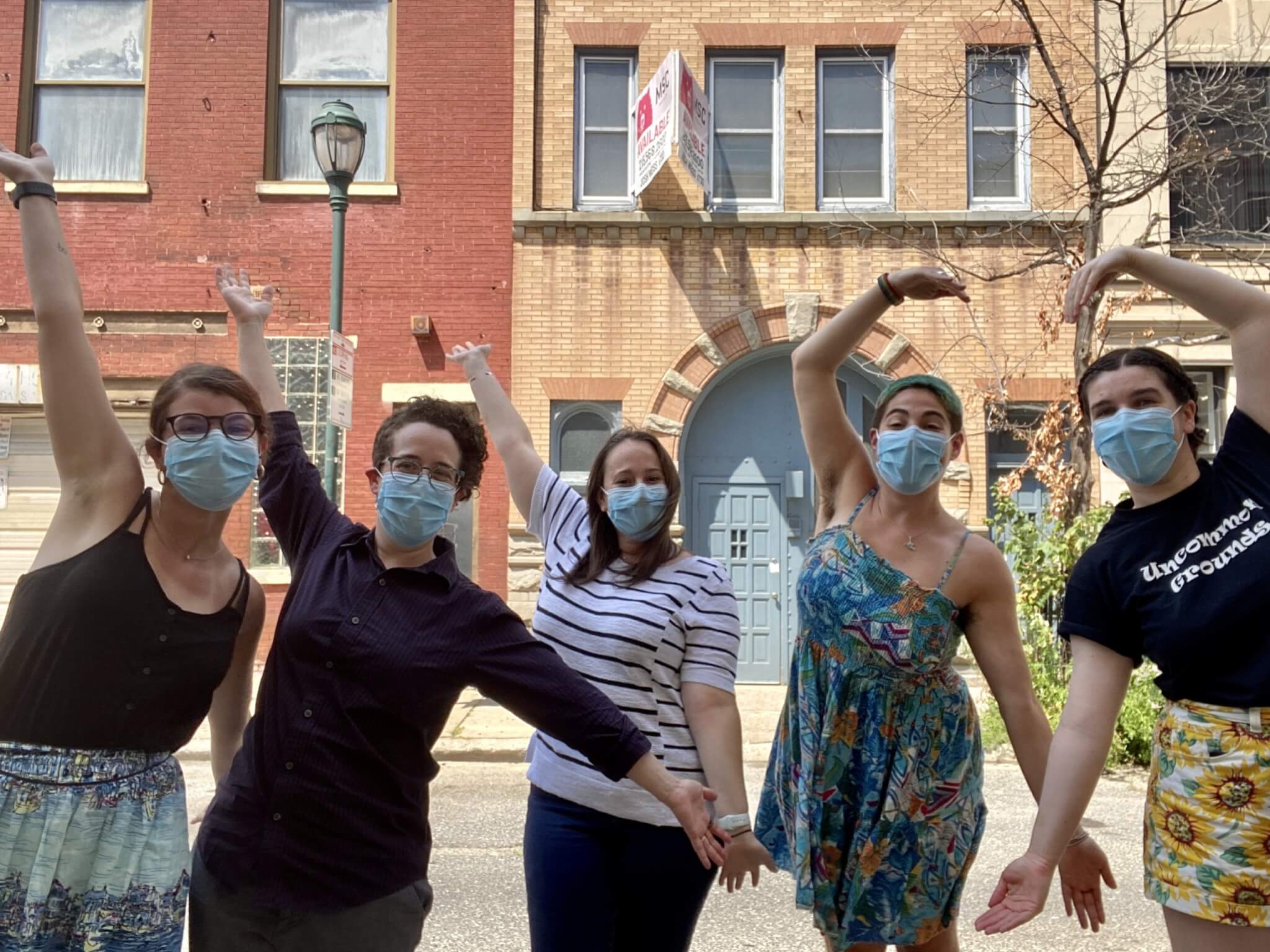 Makom Community
Makom @ Home Teacher *REMOTE*
Part-time (6-12 hours a week)
$22-$30/hour based on experience
While you are teaching at Makom Community you will:
Model and help build Makom Community culture around intentionality, listening, Hebrew language, and rich Jewish content
Adapt learning to the needs of individual students
Build strong relationships with students and families
Be an active facilitator of learning for 3 90-minute long sessions each week
Facilitate specialty programming based on your specific expertise i.e. music, drama, sports, movement etc.
Record, in writing, student conversations for purposes of tracking learning
Participate in weekly text study with Makom Community on-site staff
Partake in regular goal setting and self-reflection
Be part of a dynamic teaching team!
Be open to ongoing learning
Create and adjust to feedback for weekly lesson planning
Use a variety of online teaching and learning tools to make an ongoing distance learning experience engaging
Have familiarity with social-emotional learning and plan for continued social-emotional learning
Required: Maintain appropriate background checks within 30 days of hire
Weekly supervision with Beverly Socher-Lerner, Founding Director
Manage tasks on Asana
A Day in the Life…
Makom Community is launching Makom @ Home, a national distance-learning Jewish Enrichment experience that offers Makom Community's distinctive text-rich, joyful model for engaging Jewish wisdom to ourselves and our places.
This teacher will teach 3 90-minute sessions to either or both a lower elementary (PreK-1st grade) or upper elementary (2nd-4th grade). Both sessions will be based on the same Jewish text and learning goals, individualized for those ages and learners. We have not yet finalized what time of day on Tuesdays, Wednesdays, and Thursdays these groups will meet. We are currently undergoing enrollment and will work with our enrolled families to see what time can best accommodate everyone.
Each 90 minute Upper Elementary session will include:
1) Text exploration
2) A variety of multimodal projects that can be done as synchronous learning
3) Tefilah study and experience
Each lower elementary session will be structured like this:
1) 30 minutes text exploration Bonus if you're already familiar with Godly Play or Torah Godly Play
2) An asynchronous project that kids can do on their own time or with you during a scheduled slot on zoom
3) 30 minutes of Tefilah
You can also expect to have a 1 hour weekly supervision meeting with Beverly, and a 90 minute weekly text study session with Makom Community's lead teachers as we all prepare to teach text together to our learners in our respective classrooms.
Skills We're Looking for…
Interest in and love of learning and teaching Jewish text
Facility with leading and teaching Tefilah and ideas of how to adapt that for zoom
Previous experience teaching online
Experience building relationships with learners and among learners in an online setting
Experience teaching Jewish text to children of a variety of ages
Start Date
August 25, 2020 or ASAP to allow for prep time. Teaching will begin September 2.
Time Off
As a part-time role, this position includes 3 teaching days of paid time off. If you miss days beyond that, pay will be withheld. We are also closed for all major Jewish holidays throughout the year and some federal holidays. If you are symptomatic with COVID-19 in a way that makes online teaching not possible, that will not reduce your pay or count as paid time off. We want to make sure all of our staff are taking care of themselves.
To apply, send resume, cover letter, and three references to Amanda Phillips, Center City Director. Amanda@makomcommunity.org