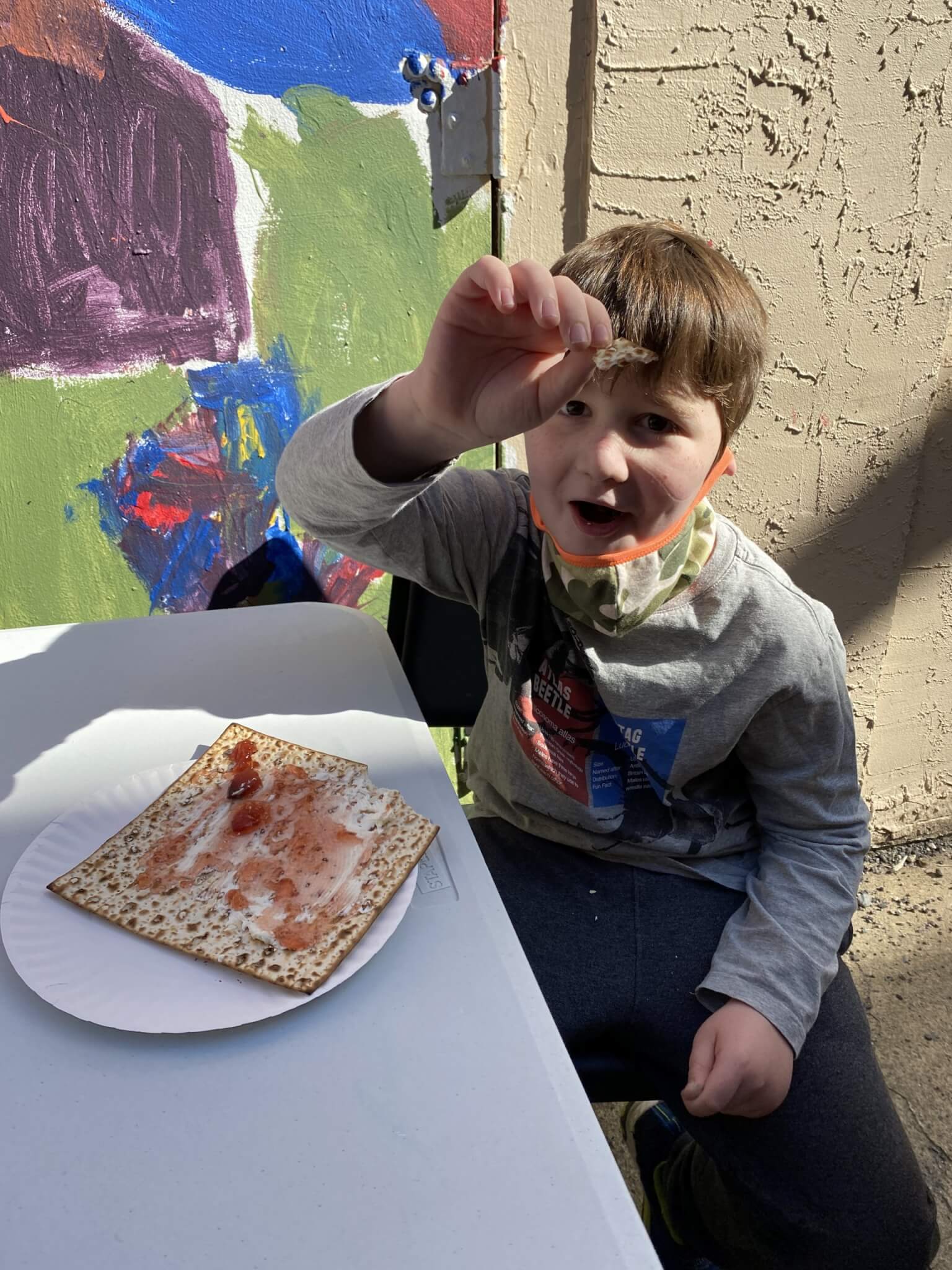 Spring Break Camp was so much fun this week! Our Olympics theme had us up and moving every day, learning about famous Jewish athletes, and exploring the themes of challenge and resilience in sports.
On Tuesday we learned about the Maccabiah Games, a historically Jewish competition created in the 1930s. Kiddos were so excited to make the connection of Maccabiah to the story of the Maccabees. We explored this connection further on Friday by looking at some text about how when we are resilient through times of challenge, we get to celebrate! We also created team names, featuring fabulous names such as the Rainbow Unicorns, AJN, the Komodo Dragons, and France Unicorn Mustard.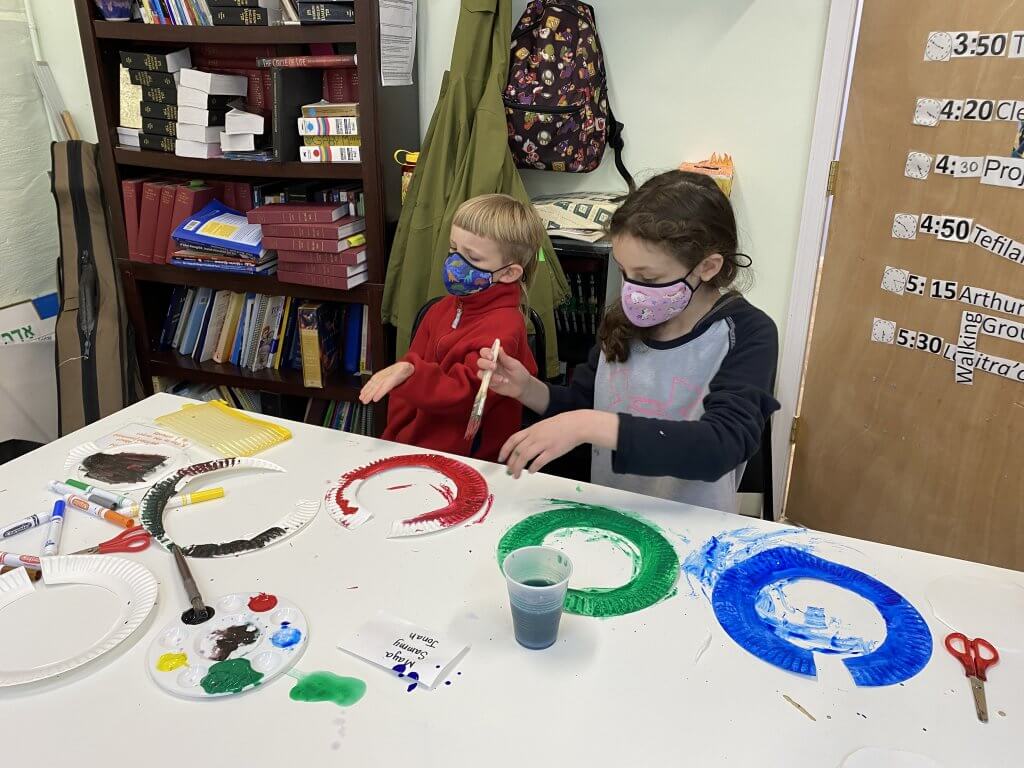 On Wednesday, we created our own Olympic rings and learned the Hebrew words for the colors represented in the Olympic logo. We also made paper torches, and had an Olympic torch relay outdoors. Tissue paper was flying everywhere! Kiddos learned Hebrew sports related vocabulary, including the words for baseball (cadoor basis), dance (lirkod), and jump (kfitzah), and we played charades.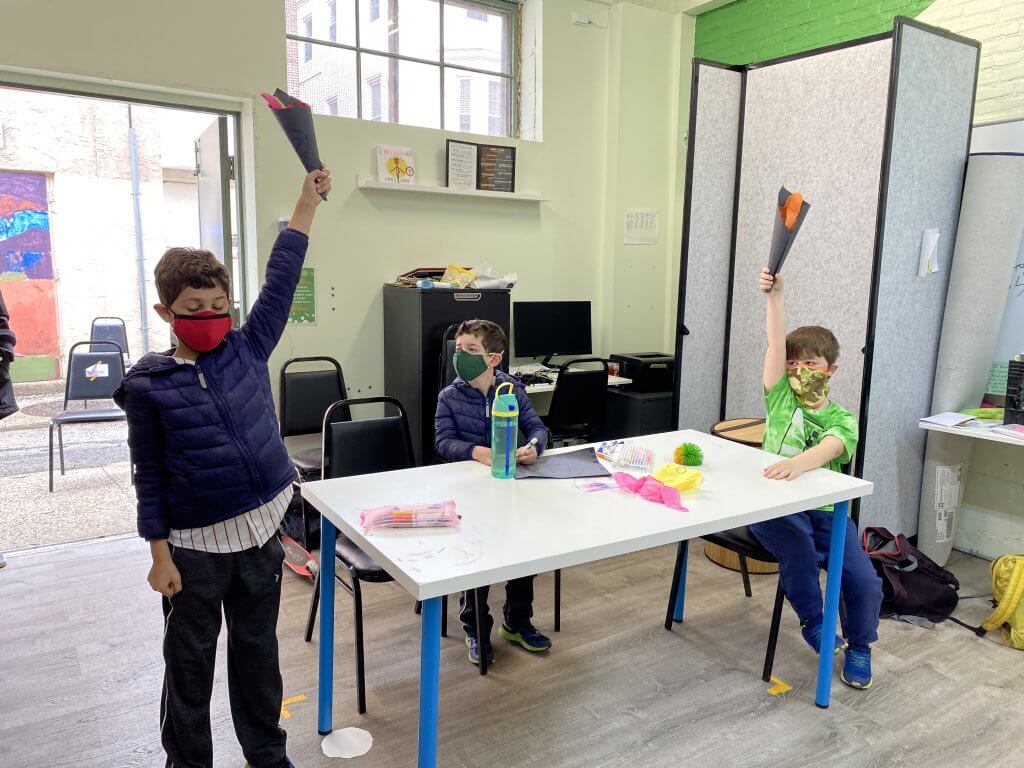 On Thursday, we learned about famous Jewish athletes and Olympians, including Sandy Koufax, Moe Berg, Yael Arad, and Aly Raisman. Kiddos were super impressed with Aly Raisman's gymnastics floor routine to Hava Nagila (which you can check out here), and they loved seeing the Jewish representation. The cries of "wow, that's insane!" and "how does she do that?" rang through the room as we watched. We also created our own baseball cards, where each kiddo had to write down something that they were famous for.
Answers included:
Inventing an electric placemat

Being good and not being mean and being lovely

Minecraft

My velociraptor impression

Swimming and being kind
On Friday, we played lots of outdoor games and enjoyed some time in the brisk weather. We concluded our Olympics themed week by having each kiddo create a gold medal for themselves. We had a medal ceremony where every camper had a turn on the pedestal, and we listened to the Olympics theme music.
What a fun week of camp! We are so excited for our two weeks of June camp, and three weeks of August camp, with locations in both Center City and South Philly!