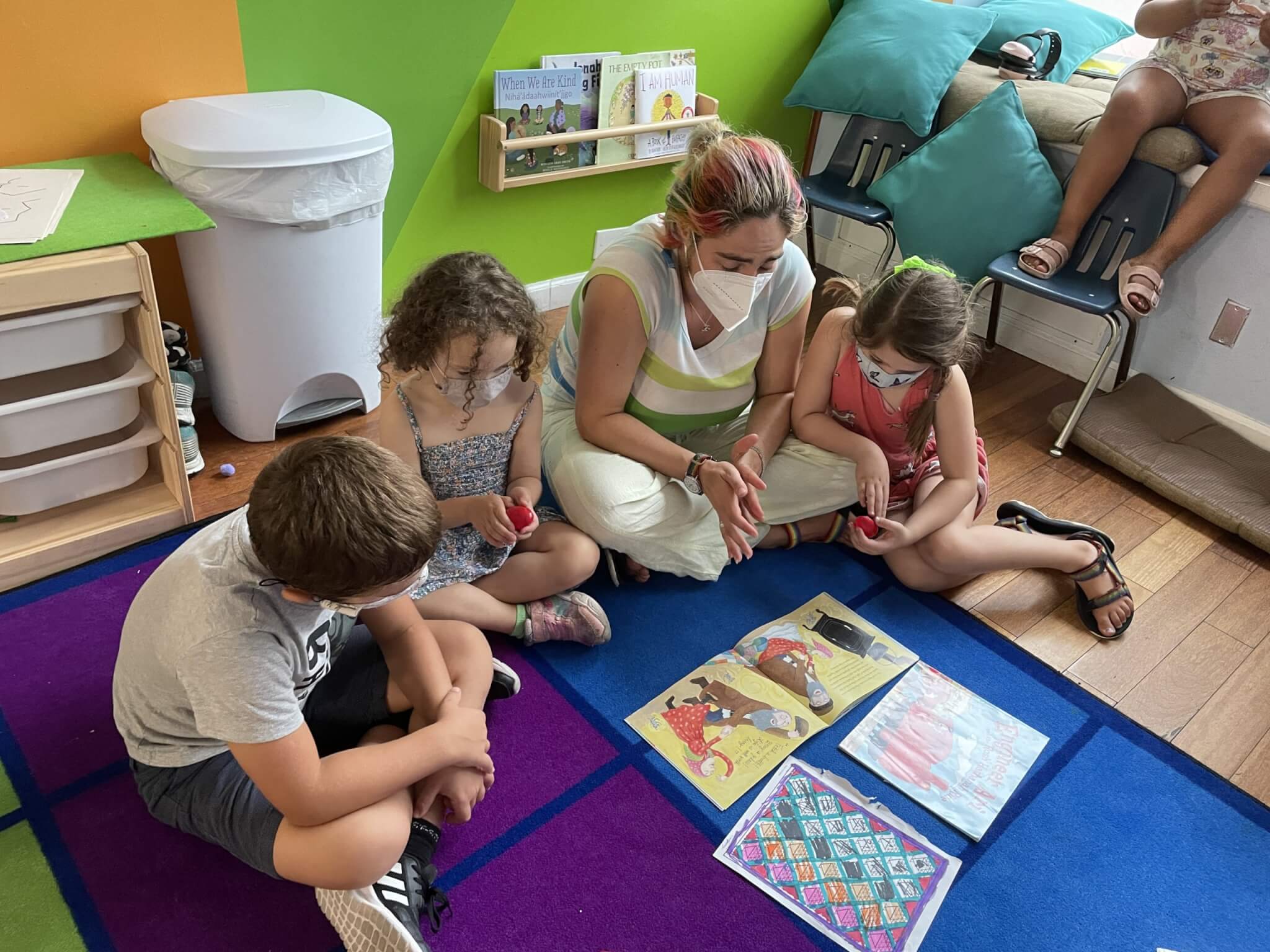 What an energetic week! This week, our campers were filled to the brim with ruach, spirit! We explored concepts such as pioneering, diversity, and culture with a variety of cooking, movement, art, and observation activities. We started the week with a tour of Israel! We then created salt dough and made 3D replicas of Israel.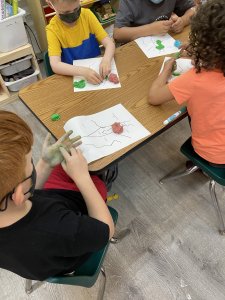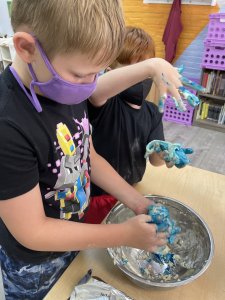 This week was ultra special because we zoomed with artist, Hanoch Piven, an award-winning illustrator and educator! In order to prepare for our distinguished guest, we analyzed some of his portraits and the kiddos came up with a series of questions for him:
"What does the Aleph in the top left corner mean?"

"Why are there Israeli flags for eyes in all of his pictures?"

"Why does he make his portraits with different materials?"

"Why is there an eggplant for a kippah?"

"Why do all the portraits have the person holding something?"
During our zoom with Hanoch and Makom Community South Philly, kiddos were able to create their own creations and portraits with found objects and materials.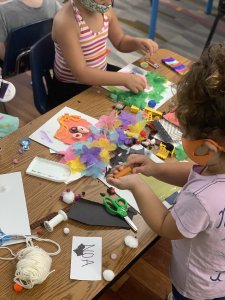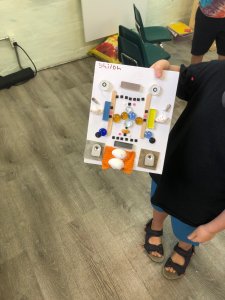 Later, we read Yaffa and Fatima, Shalom, Salaam, and discussed the differences and similarities between Yaffa and Fatima and the different symbols in their cultures. We then reviewed how a hamsah is a protective symbol in all cultures and spoke about why some people choose to keep it in their homes. The kiddos then created their own hamsahs for themselves, friends, and family.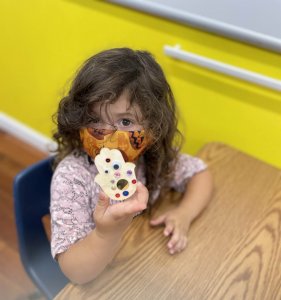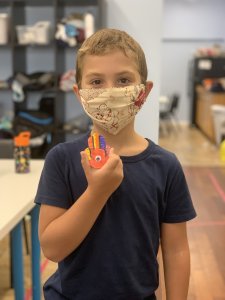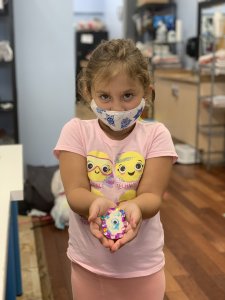 It wouldn't be School's Out Camp if we didn't take a trip to the Splash Pads at Dilworth Park! Kiddos splashed so much that a snack break was crucially needed.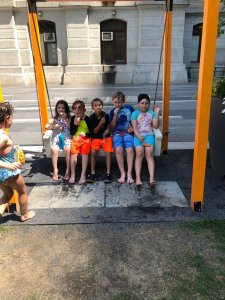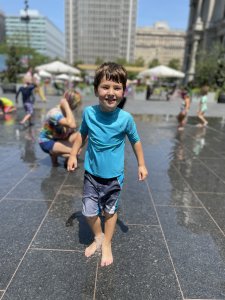 We then concluded our hot and sweaty week with some shaving cream and a Family Shabbat Celebration! Thank you so much to all the grownups that were able to celebrate with us and their kiddos!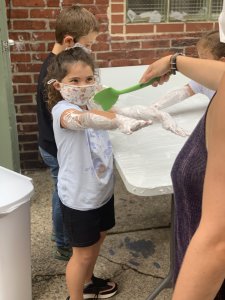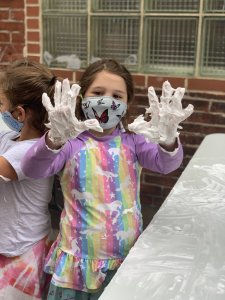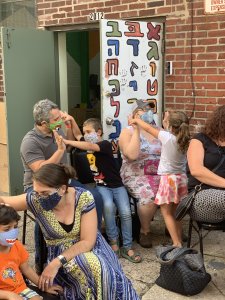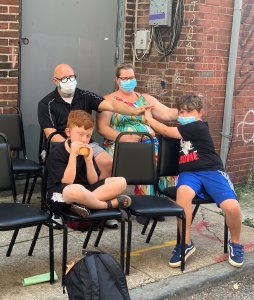 Next week is our last week of August School's Out Camp, time truly flies when you're having fun!