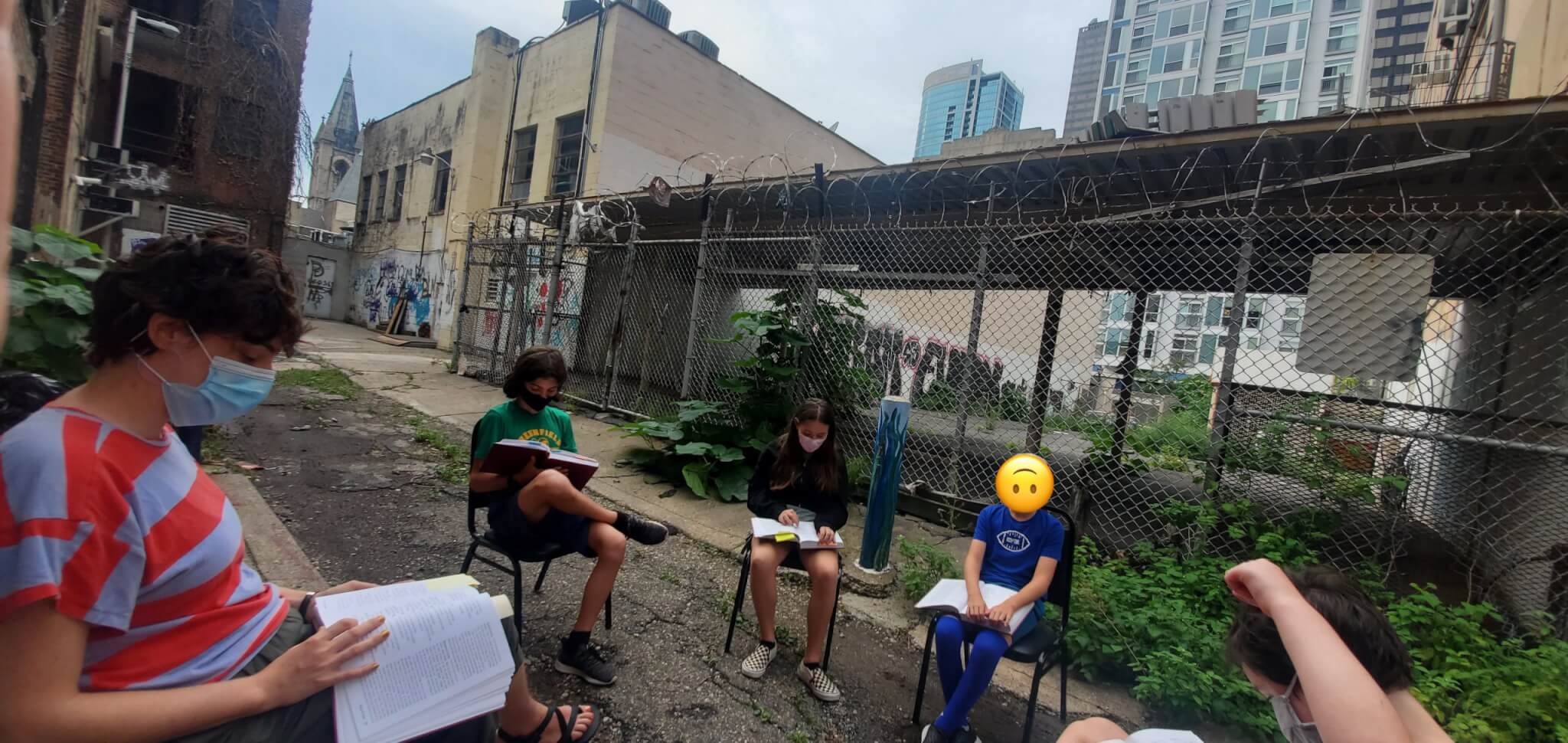 BMitzvah has been off to a great start this year. I have been delighted to find the learners all know each other quite well across the grades, enjoy talking, being silly, and learning together. We have been spending snack time these first few days out on Sansom Street playing some games to get to know each other more. Our first day was also the day before a birthday in the class, so at the end of the day we sang to her and had birthday treats.
We began learning about our first parsha, Vayishlach, with a conversation about transformation. Here are some examples of transformations either from learners' own lives or from movies, books, etc.:
Became a gamer during COVID
Having a little brother
Going to a new school
She-ra transformed into a superhero
A character who became a CIA agent
These are the signs of transformation they could identify:
Physical change to body
Feeling different
Feeling powerful
Improved relationships
Something new
We began exploring the first chapter of Vayishlach, as part of an overview before going back for a deeper dive. Some of our big questions so far are:
Why do Yaakov and the other guy/angel wrestle?
Why did they wrestle for a day?
Why did they not stop at day break?
Was the person pure of heart?
Why is Essav a threat?
Why does the name Jacob Yisrael?
What does Yisrael mean?
Who has the 11 sons?
Why would you name a place from a bad experience?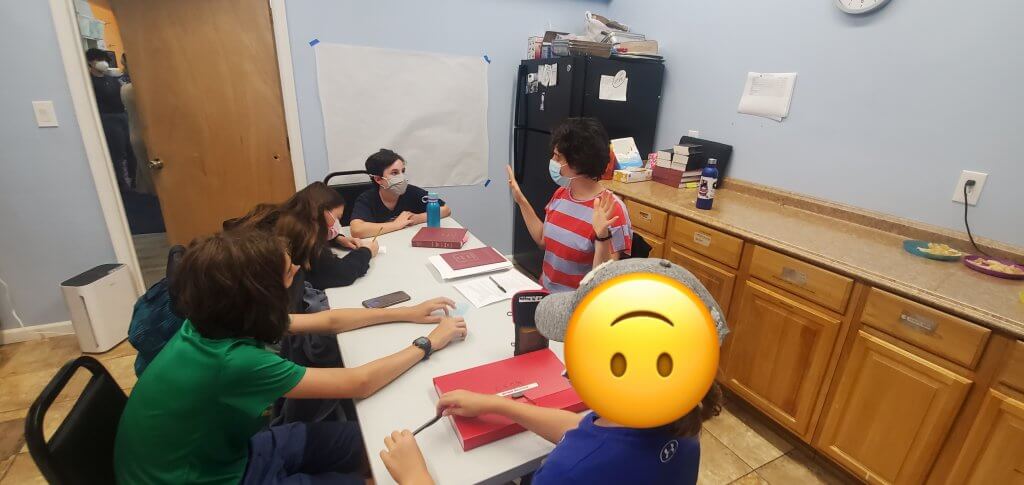 We got into the swing of Tefilah mastery with everyone beginning to set goals for which tefilot they want to focus on this fall, and our learners' having upcoming BMitzvahs are beginning to think about what parts of the service they want to lead during their BMitzvah and what parts of the service they want to have mastered by then, even if they are not leading it all. Tefilah (services) outside on Ionic street has been a calming and connecting way to end our days together. After all the deep conversation, silliness, and general excitement indoors, we are all ready to take turns leading tefilot, notice where we are, and raise our voices in simple melodic prayer.
In the coming weeks, we will be delving deeper into the text of Vayishlach, setting goals for Tefilah workshop and starting a Rosh Pinah unit about Tefilah after the chagim. Looking forward to learning more from these amazing kids!