We had an unexpected but welcomed day of Jewish Enrichment at our new location on S. Juniper Street this week. As we finish upon 13th street, we are saying lehitraot (goodbye for now) and gearing up for an exciting adventure at our new location.
On Monday, learners were excited to spend the afternoon exploring the new space. After getting our energy out at the park, we walked over to "the new Makom." I felt an energetic buzz amongst the students as we approached S. Juniper Street in our squishy sandwich line.
While we walked we sang our sandwich song: "sandwiches are beautiful, sandwiches are fine, I like sandwiches I eat them all the time, I eat them for my supper and I eat them for my lunch, and if I had MEAH (100) sandwiches I'd eat them all at once." Learners took turns calling out various misparim (numbers) to indicate how many sandwiches we would consume in the next verse. Kiddos gathered in the front classroom as we discussed what it means to have a healthy and productive relationship with your kinsfolk, a concept we teased out of Vayikra 19:17. We dove into the concept of relationships and considered how we might have relationships as a support for us in this transition. After an energetic discussion, we divided into three groups and got down to some serious exploration. Each group worked on their own scavenger quests and we noticed so many things!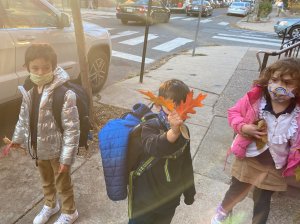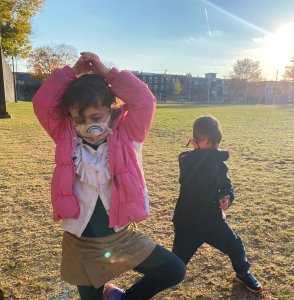 One student exclaimed: I think the Pinat Shalom (peace corner) should go here, because there is plenty of space, and it's close to the front door.
Another student observed: There are soooo many outlets in this room!
Learners ran around the big empty space, embodying their excitement. When seeing the large kitchen for the first time one kiddo wondered out loud, "We can cook in here! Does that mean we can have different kinds of things for snack?!"
Each student chose a location in the new space that they connected with and took a moment to be present and feel the energy around them, imagining what the coming weeks on S. Juniper might look and feel like.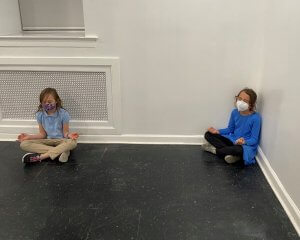 Back at 13th street, we thought about the things about Makom that feel the most important to us. Learners generated these ideas:
Mr. Fireman

Fidgets

Chess

Rainbow rug

String

Bracelet-Making Supplies

Spray bottles

Sharing

Happiness

Friendly faces

Hebrew

Wednesday Project Time

Pillow fort

Playing together

Snacktime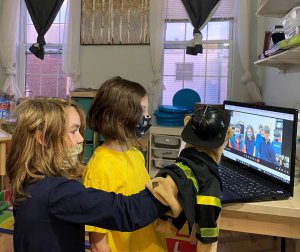 We noticed that all of these things will be easy to bring with us. We paid special attention to how relationships support us at Makom. We will definitely be taking that with us! Kiddos created decorations for the new space as we processed these ideas. We are excited to bring these decorations into our new space in order to tune into our new big idea about the holy light inside each of us.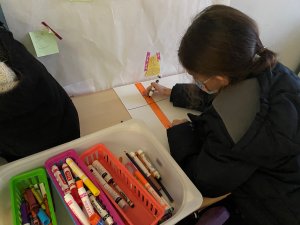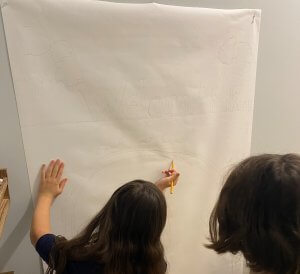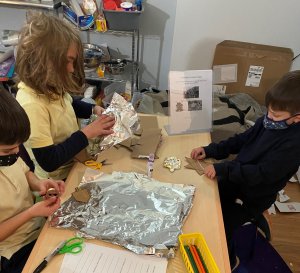 Our new location offers so much room to dream. We can't wait to make it our own and continue Jewish Placemaking with these fabulous kiddos. Next week is our last week at 13th street. We are thankful for what we have built this location and energized by the new opportunities ahead.