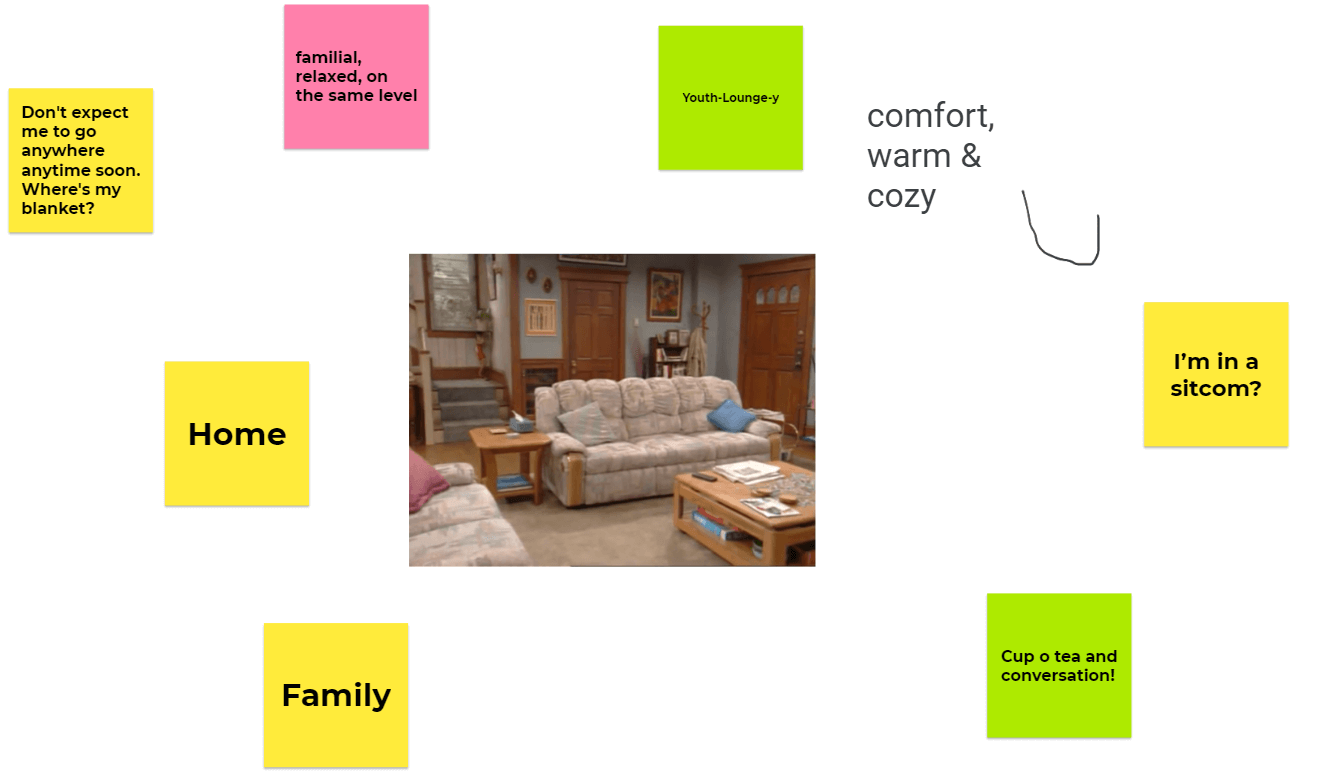 What makes Jewish text compelling and relevant to learners of all ages? How do we as educators know what to focus on when there's SO MUCH content and SO LITTLE time?! Our November seminar on Lesson Planning and Goal Setting provided our Jewish Placemaking Accelerator cohort with some guidance on these questions and more.
Our Accomplishments
We started off the seminar with a quick reflection on what participants have been bringing to their classrooms from the accelerator so far.
One participant made a graffiti wall in her classroom, plastered with paper and kid art. She's thinking about all the ways she can allow her students to personalize the space and make it theirs.

Another participant created a classroom

brit

(two-way promise) that is in the shape of two tablets (on paper). She's planning to revisit it and do another project around it in December. She hopes the

brit

helps her students know that she hears them and they have a say in how the class does things.
Placemaking in Action
Then we jumped into text study by looking through pictures of different spaces from a traditional classroom to a playground to a living room. We brainstormed together the kinds of relationship expectations we imagined for each environment based on what it looked like. The traditional classroom gave off authoritarian teacher and passive student vibes; the playground looked like a space for play, negotiation, fun, and activity; the living room felt familial, homey, and cozy.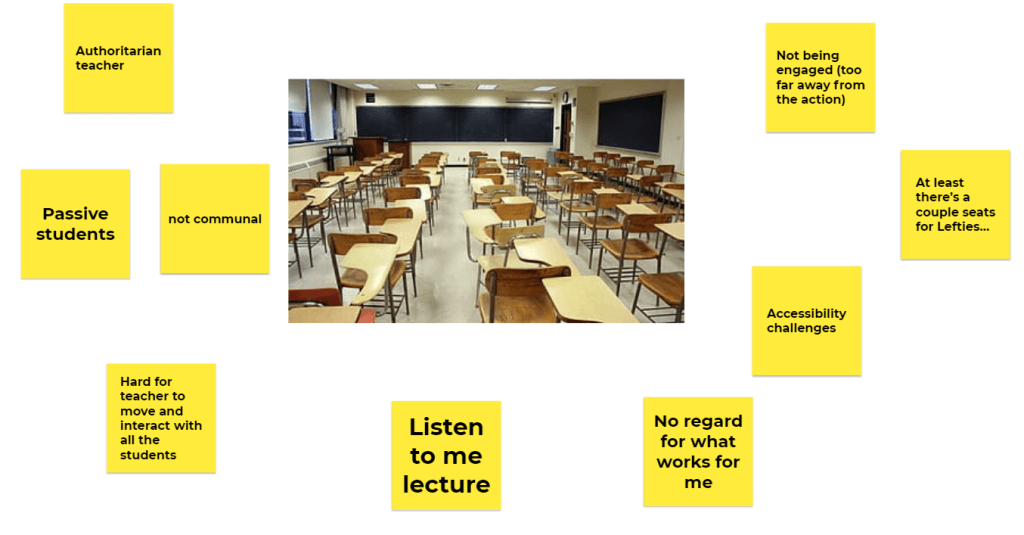 We turned to the text to make some connections. We looked at the moment in the story between Yosef and his brothers when he finally reveals to them that he's their family and not just an Egyptian authority in charge of distributing food during a famine (Genesis 45:1-4). Yosef changes the physical and relational space between himself and his brothers in two big ways during that interaction: 1. He has the rest of his servants and attendants leave the room and 2. He invites his brothers to come closer to him.
What is Yosef responding to when he invites his brothers to come closer to him? What's he hoping to affect?
He wants to create more intimacy.

Maybe his brothers are actually too far away to recognize him.

Inviting them in gives them some more agency.

His status allows him to demand them to come closer.
Looking back at our opening brainstorm we evaluated what about each space informed us about the expectations of relationships that might happen there.
People pile onto a couch which is a different vibe from a movie theater or lecture hall; there's more physical proximity.

Focal point of each space – frontal vs shared/central.

Sports field – big space indicates lack of intimacy.

Space size indicates body movement size – if there's more space available, I'll act in a way to take up more of it.

Playground invites movement and height changes – no one focus point; it looks interactive.
Pulling Back the Curtain
At this point we paused our conversation to zoom out and look at the lesson planning process that Beverly and I put into creating this seminar. We guided participants through a behind-the-scenes version of our lesson plan so they could see a completed version of how all the pieces fit together and flowed from one to the next. Then we left them with a blank template to use for their future lesson plans.
We invited participants to focus on two main points. The first is to differentiate between goals relating to lifelong learning – skills, literacy, and relevancy we really want our learners to keep with them forever – and short-term content goals – information our learners could easily find on their pocket googlers. The second main point in our lesson planning process is to ask questions that help the learners apply text to their lives, practice empathy and perspective-taking skills, and figure out more about themselves as people in relation to the content.
We can't wait to hear how participants revamp their lesson planning process to include more text study and bring those big picture life-long learning goals to the forefront of their classes.