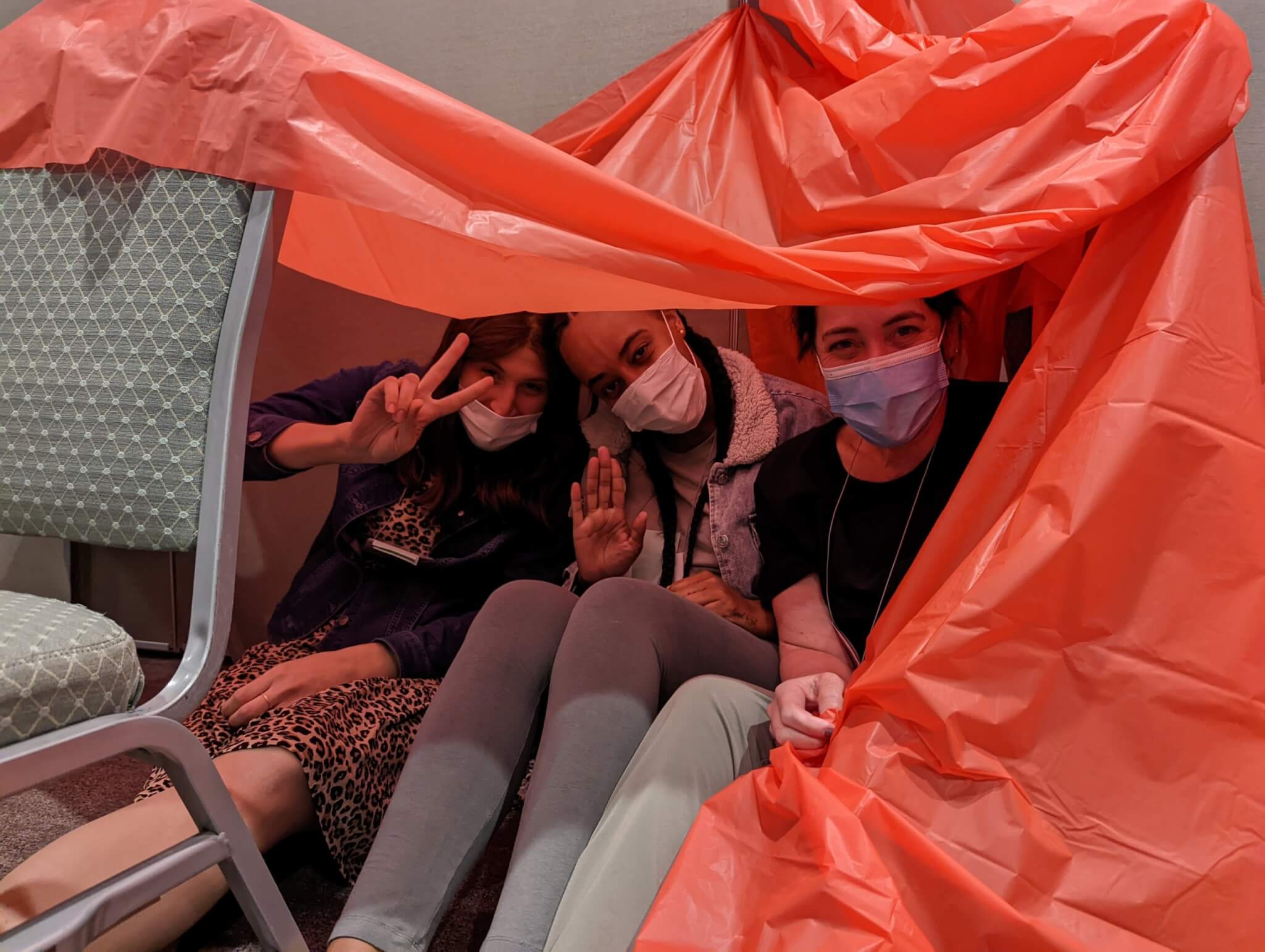 Enthusiastic! Novel. Growing. Inclusive and welcoming. Fun! Intergenerational. Spiritual. Warm. Communal. Diverse. Adaptive. Joyful! These are some of the words our Jewish Placemaking Accelerator participants used to describe their Hebrew schools and synagogues in our April seminar on Creating Culture.
After brainstorming some of the ways to describe the current culture of these institutions, we looked at their respective mission statements to determine how well they matched. There was some pretty significant overlap. Many synagogues mentioned multigenerational congregations and Accelerator participants noted the ways this comes across in programming between kids of different ages at Hebrew school or between Hebrew school students and older adults. Many synagogues strive to be inclusive, and Accelerator participants noticed the ways Hebrew school programming in particular attempts to meet the specific needs of students and their families wherever they are.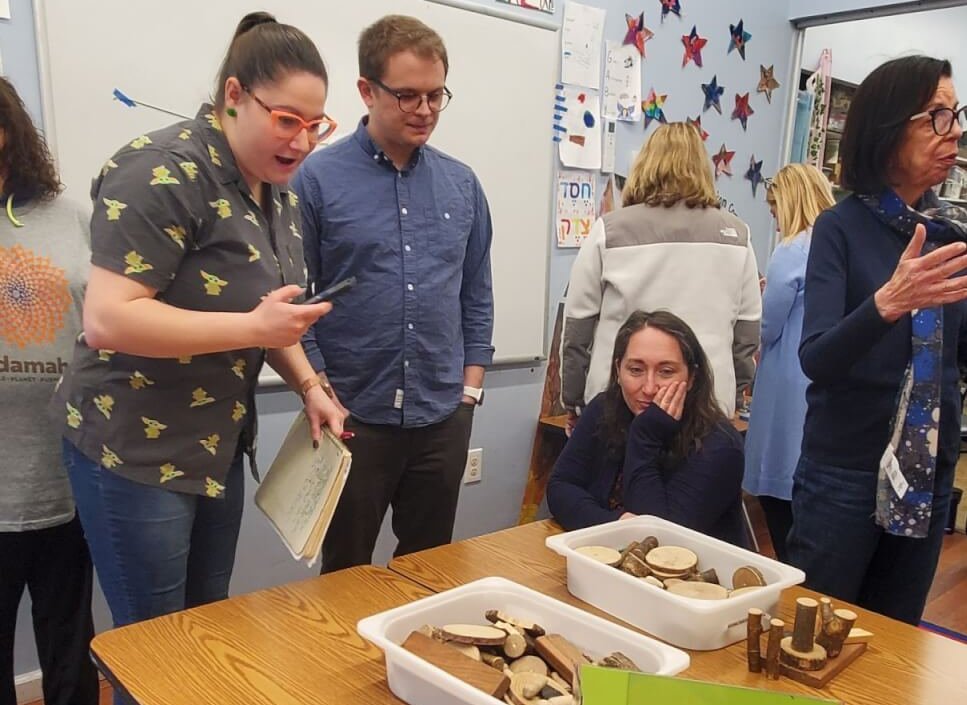 Then we reflected on any ways the various synagogue mission statements and current culture descriptions might be incongruous- areas in which we might want to change or improve them. Participants from one community noted that there is room to grow in creating more joyful tefilah (prayer) experiences, particularly for older students. Several participants also think there is some disconnect between about Hebrew language learning ideas on paper, the purpose and values underlying it, and the practical programming where Hebrew shows up in school. Several synagogue communities also reported that the mission statements for their respective institutions are in need of updating, in part to better reflect the culture that currently exists.
After thinking through what these school and synagogue cultures are currently like, we shifted to learning a process for changing it. Who creates culture?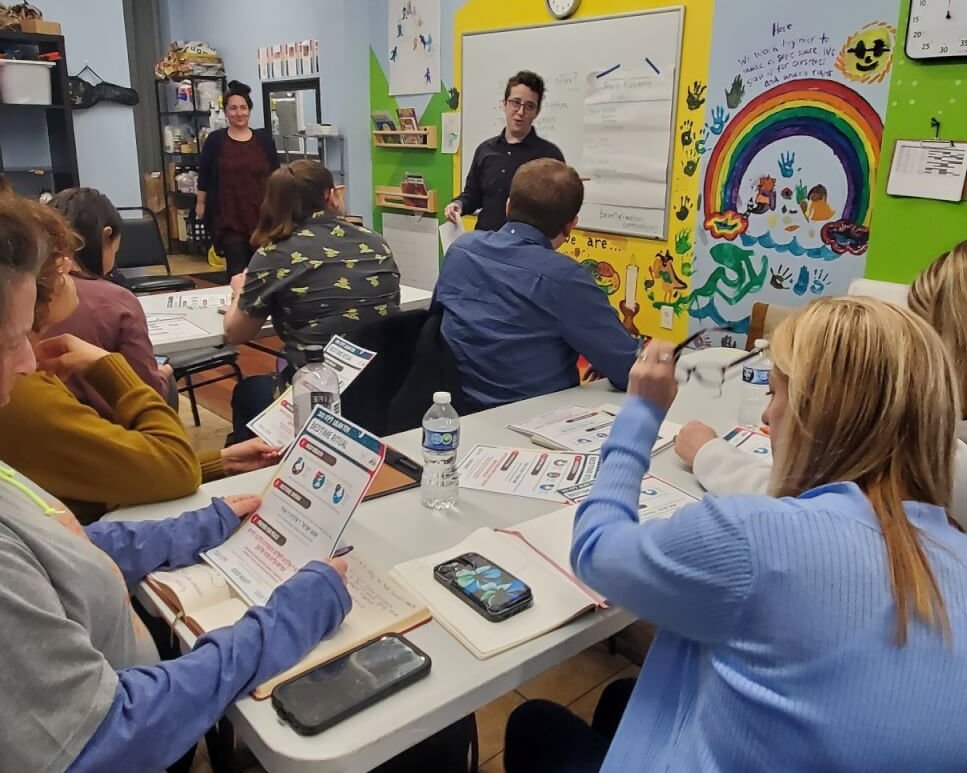 Who limits culture? What are the boundaries of it? How do we bring culture creators and culture limiters into the work of Jewish placemaking? To begin addressing some of these questions, we presented an example worksheet we created for understanding and managing culture. It asks participants to imagine what some ideal moments or programs at their schools would look and feel like based on their respective institution's visions. From those anecdotes, we distill the outcomes we're trying to achieve and then create the goals that would get us there. The next steps determine the details. This includes identifying the best strategies to work toward each goal, who is involved in the plan, necessary materials, a realistic timeline to accomplish these changes, attaining any necessary approval, and recounting the story of this amazing work as we carry it out.
We can't wait to work together with each teacher and director in coaching to parse through this worksheet and create some next steps for changing their specific school and classroom culture.