Anafim At Makom Community
Why BMitzvah and What is Anafim?
Our program is egalitarian and gender-inclusive. To support students of all genders, we use the title BMitzvah to refer to our students and this important milestone! Our program is called Anafim (branches) to highlight the way our middle school students are branching out and pursuing their own Jewish learning interests further through this special experience at Makom.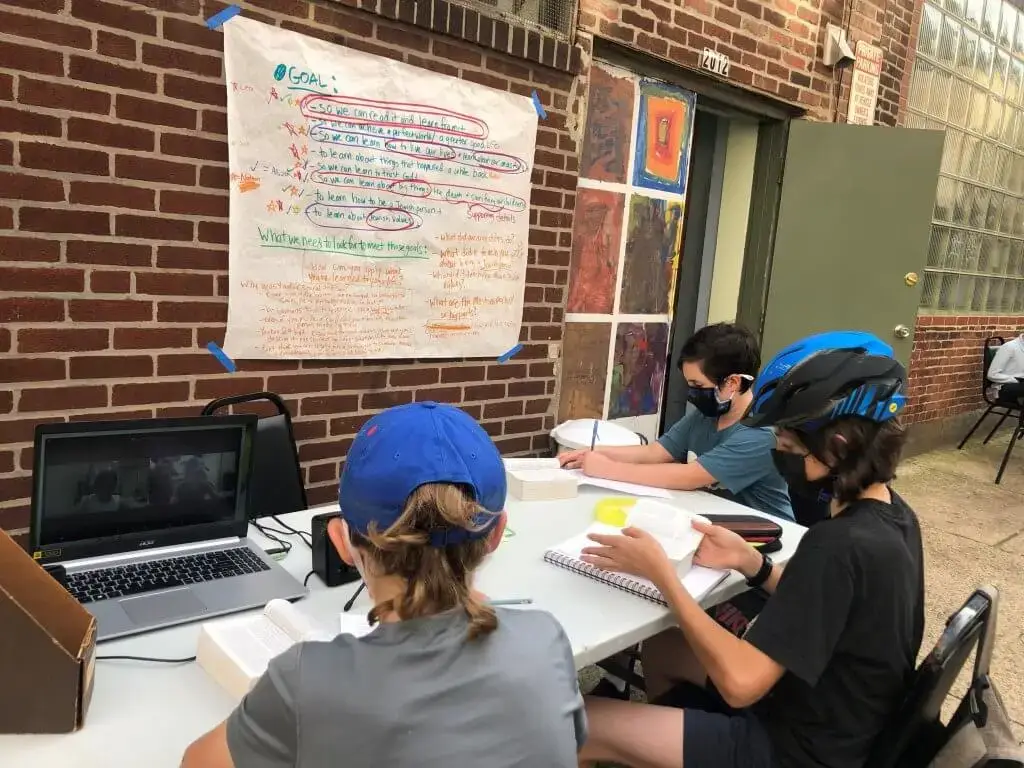 Curriculum Goals
Our Anafim curriculum has a few key goals:
Building Leadership: students learn

leadership skills through study and real-life experience

Building Self-Awareness: Anafim students are in a time of transition. We work on developing self-awareness and growing our empathy for others

Supporting Diversity: We welcome the diversity of our students' backgrounds, opinions, and interests into our discussions and curriculum.

Family Engagement: Our families meet several times a year to learn together and parents are invited to engage with the BMitzvah process at all stages of the journey.

Cohort-Based Learning: Each Anafim cohort becomes a tight-knit group of young adults. They support each others' learning, collaborate on projects, and create a learning community.
Cohort-Based Learning
In Anafim at Makom Community, students lead their own journey to becoming b'nei mitzvah (children of the commandments). BMitzvah is a transition over months to adolescence, not a single moment. In that spirit, our BMitzvah program prepares students for lifelong engagement with Judaism through leading deep text discussions, developing individual study habits, and following their own passions through the Jewish world. Each BMitzvah ceremony is as unique as the child creating it.
Text Study
Our day begins with deep text study on a story within Tanakh (the Hebrew Bible). We start with a "hook" activity that provides a creative perspective or connects the text to our own lives. Then we study a section of the text, often delving into Hebrew translation and commentary. We study as a group and in chevruta (pairs).
Tefilah Workshop
During Tefilah Workshop, each cohort member masters tefillot (prayers) from the Shabbat service and the Torah service. Mastery of a tefilah requires the student to:
Read the prayer fluently

Sing or chant to lead the prayer in front of our community

Understand at least one key shoresh (root word) within the prayer

Have a lively discussion with their teacher about the meaning of the prayer.
Students work individually or in self-selected groups with frequent check-ins with their teacher. In the second year of the program, students begin to study Torah and Haftarah trope and practice leyning (chanting Torah and Haftarah) in a Torah service.
Tefilah – Services
Our daily Tefilah is student-led. Hearing the cohort lead and mingle their voices is a joy. We work towards understanding the structure of the service and the deeper meaning of each Tefilah. Younger learners at Makom periodically join Anafim to hear them lead services and read Torah.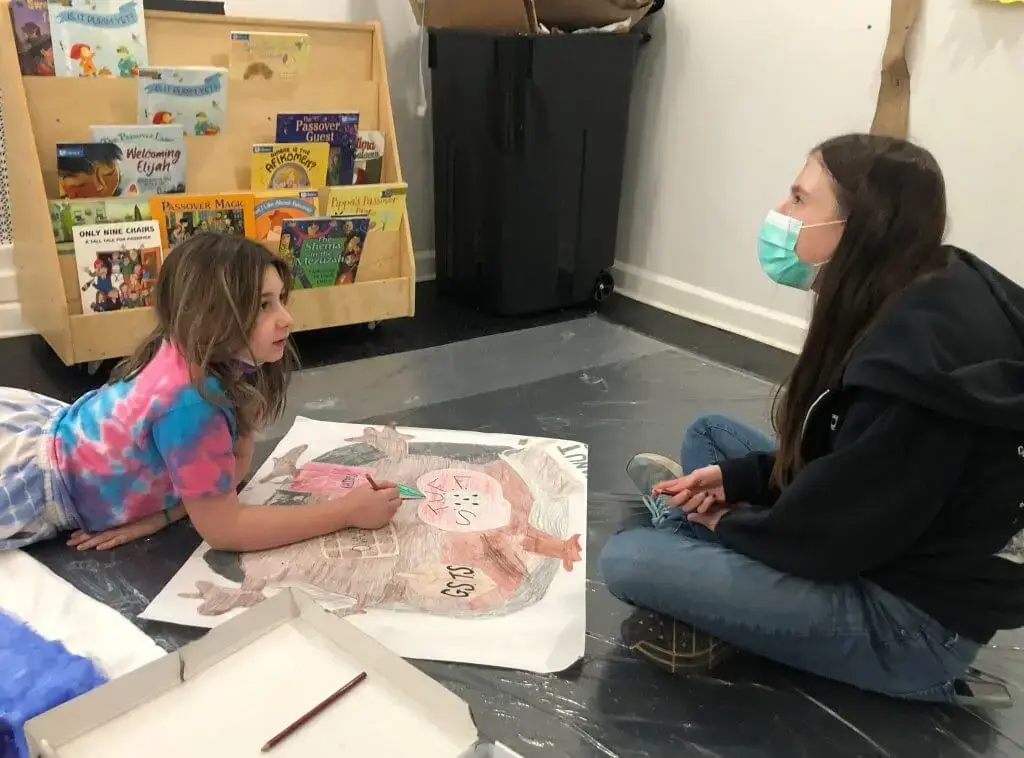 Rosh Pinah
– Capstone Projects
We finish our day by working on our Rosh Pinah (cornerstone) projects. These projects are the most unique part of our BMitzvah program, encouraging the cohort to delve into Jewish history, culture, art, science, philosophy, ritual, ethics, cooking, and any other aspect of Jewish life they might be curious about. In the first year, the entire cohort works on projects grouped together by theme. Each project begins with a teacher-led crash course, giving the cohort the basic information they need to research on their own. The students then choose something within that topic, creating individual or partnered projects. Each project is presented to the community and reflected upon within the cohort. In preparing for the BMitzvah ceremony, each student creates a final, individual rosh pinah project on the topic of their choice.