BMitzvah! At Makom Community
Cohort-Based Learning and BMitzvah Celebration
In the BMitzvah Program at Makom Community, students lead their own journey to becoming b'nei mitzvah (children of the commandments). BMitzvah is a transition over months to adolescence, not a single moment. In that spirit, our BMitzvah program prepares students for life-long engagement with Judaism through leading deep text discussions, developing individual study habits, and following their own passions through the Jewish world. Each BMitzvah ceremony is as unique as the child creating it. For more info on the BMitzvah ceremony at Makom, click here!
Why BMitzvah?
Our program is egalitarian and gender-inclusive. To support students of all genders, we use the title BMitzvah to refer to our program and our students!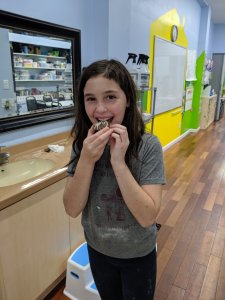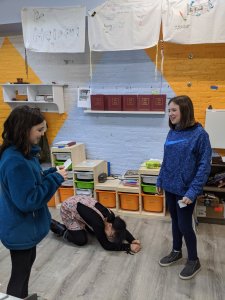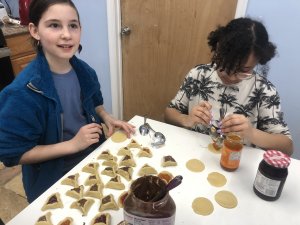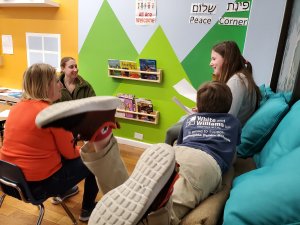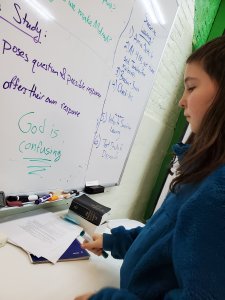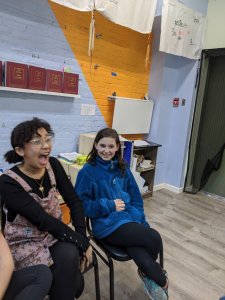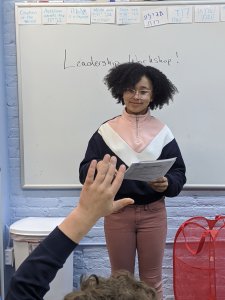 Curriculum Goals
Our BMitzvah curriculum has a few key goals:
Building Leadership: students learn

leadership skills through study and real-life experience

Building Self-Awareness: BMitzvah students are in a time of transition. We work on developing self-awareness and growing our empathy for others
Supporting Diversity: We welcome the diversity of our students' backgrounds, opinions, and interests into our discussions and curriculum.
Family Engagement: Our families meet several times a year to learn together and parents are invited to engage with the BMitzvah process at all stages of the journey. Learn more here!
Cohort-Based Learning: Each BMitzvah cohort becomes a tight-knit group of young adults. They support each others' learning, collaborate on projects, and create a learning community.
Fees & FAQs
Cost
The BMitzvah program costs $5300/year. This includes all books and materials for the year and individual tutoring as we get closer to your child's BMitzvah celebration.
Tuition Assistance Available
Need-based tuition assistance available, on a first-come basis. We believe every child deserves a great Jewish education. Please contact Beverly as soon as you know your family requires aid in order to enroll at beverly@makomcommunity.org.
Safety in Times of Crisis
This year, we've been fortunate enough to continue our learning online successfully while the stay-at-home order is in place in PA. Our students are mastering tefilot, teaching each other Torah, creating new Rosh Pinah projects, and supporting each other through this difficult time. We will continue to follow PA and CDC guidelines to keep our community members safe in the classroom or at home. If we need to switch to online classes, we will be able to continue our learning uninterrupted!
Application
To apply for the BMitzvah program, email bmitzvah@makomcommunity.org. We will send you a short questionnaire for the student to fill out, then contact you to schedule an interview. This interview allows us to get to know you and gives you the chance to ask us questions!