The Makom Community Team
Working Together to Provide Quality Jewish Education
Beverly Socher-Lerner
Founder & Executive Director
Beverly is an innovative and passionate Jewish educational leader who believes that each person constructs meaning in his or her life based on his or her experiences. Makom Community is built around creating learning experiences for families and children that are both joyous and meaningful.
Beverly received a B.A. in Jewish Studies from the University of Maryland (UMD). While she was at UMD, she researched Israeli Education at Israel's National Library in Jerusalem and the Tel Aviv Education Archives on an Isadore and Bertha Gudelsky Scholarship for Research in Israel. Beverly was also a fellow at Yeshivat Hadar, an egalitarian yeshiva in New York City. Beverly received her M.S.Ed. from the University of Pennsylvania in Jewish Education. In the last ten years directing synagogue schools at Congregation Shaare Tikvah in Upper Marlboro, MD and Temple Beth Sholom in Cherry Hill, NJ, and working at Barrack Hebrew Academy, Beverly has developed over forty new curricula for students and families of all ages. Beverly is a 2019 recipient of the Covenant Foundation Pomegranate Prize and a Shalom Hartman Created Equal Fellow in 2020.
She is excited to build community with families here in Philadelphia to advance this new model of Jewish education for urban children and families that is taking root around the country in Berkeley, CA, Silver Spring, MD, Atlanta, GA. This new model meets the distinct needs of urban families and creates joyous, immersive, and effective Jewish education in a whole new way. Contact Beverly at beverly@makomcommunity.org.
Amanda Hollander (Phillips)
Director of Teaching and Learning
Amanda is a passionate Jewish educator who loves creating immersive experiences for learners and their families. Originally from Sarasota, Florida, she acquired her love for Judaism from her many summers attending and working at Camp Ramah Darom in Clayton, Georgia. She received a B.A. in Jewish Studies and Nonprofit Management from Indiana University and an M.A. in Jewish Education from the Jewish Theological Seminary (JTS) in New York City. While at JTS, Amanda also pursued a Master's concentration in Israel Education from the iCenter, the national hub for Israel Education. During her time in New York City, Amanda led summer teen travel, worked in numerous synagogue schools across the New York metropolitan area, and staffed Birthright Israel trips. She was the Assistant Director of the Lese Center for Living Judaism at Central Synagogue in Manhattan, where she created meaningful experiences for learners of all ages, both in and outside of the classroom. Amanda is so excited to be with all of the students and families at Makom Community, and can't wait for a wonderful year of fun and learning! Contact Amanda at amanda@makomcommunity.org.
Terri Soifer
Director of Strategy
Terri is a passionate and strategic relationship builder who works in the intersection of Jewish education and fundraising. Terri has spent her career strengthening the Jewish community in Philadelphia at Temple Beth Zion – Beth Israel, the Hillel at Temple University, and recently at the Jewish Theological Seminary in the Mid-Atlantic region. Her background is in Jewish Education and she completed her Masters in Jewish Education from the Davidson School of Jewish Education at the Jewish Theological Seminary, with a concentration in Israel Education. Terri has been serving on the board of Makom Community for three years and is inspired by Makom's thoughtful pedagogy, quality of educators, and impact Makom has on its students and their families. She is excited to support Makom's mission in a professional capacity. When Terri is not working, you can find her on the frisbee field with her husband Jake, enjoying all the food and activities Philadelphia has to offer, and traveling. Contact Terri at terri@makomcommunity.org.
Ezra Weinberg
Assistant Director of Teacher Education
Rabbi Ezra Weinberg is the BMitzvah teacher at Makom Community. We call him Reb Ezra. Reb Ezra loves to be a "conductor of human spirit." Whether he is working as a shaliach tzibur (service leader), a Jewish educator, a songleader, or a Jewish camp professional, his role in the Jewish community and beyond always comes back to his ability to lift spirits and create community. Among his various projects, he officiates Jewish ritual, teaches courses on connecting to Jewish prayer, and he helps communities find ways to talk about how they feel about Israel. Ezra is on the faculty at the Reconstructionist Rabbinical College, where he was ordained in 2009, and teaches a course at Fairleigh Dickinson University called, "One G-d, Three Paths," alongside a priest and an Imam. He is a native Philadelphian and holds an MA in Conflict Transformation from the School for International Training. Contact Ezra at bmitzvah@makomcommunity.org.
Chaim Budenosky
Educator
Chaim is an educator, Judaica artist, and Jewish community member. They have a deep joy in collective learning through ritual and play, and can't wait to join the Makom team! Chaim roots himself in Philly after growing up in Manhattan, Kansas and moving to St. Paul, Minnesota to complete their Bachelor of Art in Studio Art at Macalester College. Drawing on his experiences with children in the public art world and in homeless services, Chaim brings a warm and non-judgemental demeanor to Makom. Chaim also works at the Kol Tzedek Torah School. Imaginative play and silliness are like medicine to them! Chaim is grateful for the songs that guide us through the week, the traditions of change and justice that we pursue, and the rest that recharges us at the end of the day. Contact Chaim at chaim@makomcommunity.org.
Ash Fisher-Tannenbaum
Educator & Camp Coordinator
Ash is a spirited play arts educator born and raised just outside Philadelphia, where they earned a B.A. in Theater from Temple University (2016). They spent the last few years building community and making avant-garde art, theater, and film in Western Massachusetts, but are overjoyed to return home to the Philly Jewish community! Ash has spent the last nine happy summers teaching and playing at Ramah Day Camp, where they have done many jobs, most recently as Rosh Drama and Rikud (Israeli dance). They teach at BTBJ religious school and love to work with The Bible Players to bring theater and improv education to a large variety of Jewish spaces. Ash is thrilled to be joining the Makom Community team this year, and cannot wait to play and grow with our learners. Contact Ash at ash@makomcommunity.org.
Olivia Hacker-Keating
Educator
Olivia is an educator passionate about accessible, arts based education. She grew up in New York City where she attended and then taught at the Village Temple Hebrew School. She then went on to study film and English at Oberlin College, where she participated in several community based arts education programs including Apollo Outreach Initiative and Oberlin Drama at Grafton. In 2019 – 2020, she worked as a college access fellow at 12Plus, a Philly based non-profit organization dedicated to providing high schoolers at Philadelphia public schools with the tools and guidance to pursue their post-graduation goals. She is thrilled to be joining the team at Makom's South Philly Center and excited to share creative, hands-on Jewish education with the kids in the community! Contact Olivia at olivia@makomcommunity.org.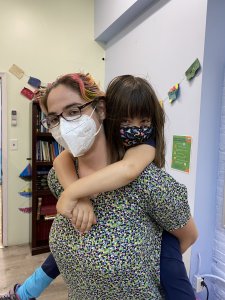 Gaby Marantz
Assistant Director of Teacher Education
Gaby is a musical and energetic Jewish educator who grew up in Central New Jersey. She studied psychology and linguistics at NYU and spent many happy summers at Habonim Dror summer camps. Gaby recently completed her M.Ed. from Weidner in Education. She loves dancing, baking intricate desserts, and making the world a more colorful place. She's excited to have the opportunity to learn, sing, create, and giggle with our amazing students every day of the week! Gaby was a Matan Intstitute Fellow in Cohort 10 where she learned deeply about how to engage all our learners at Makom Community. Contact Gaby at gaby@makomcommunity.org.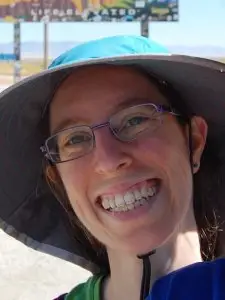 Sara Mosenkis
Executive Assistant & Makom @ Home Educator
Sara ("Sah-ra") wears a lot of hats. After joining Makom Community last year as part-time bookkeeper, she is excited to expand her role this year to include teaching Makom @ Home, supporting development and operations, and helping keep the Makom ship in shape as we grow. Sara mostly grew up in Philadelphia, studied Linguistics at Brown University, and now lives in Washington, DC. When she's not sitting in front of her computer, Sara can often be found singing, tending her balcony garden, or taking walks in her neighborhood (wearing a hat, of course). Contact Sara at sara@makomcommunity.org.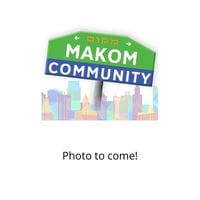 Emily Rush
Educator
Emily is an educator from Villanova, PA. They took up residence in Philadelphia, where they plan to stay forever, in 2015. They hold a BA from University of Pennsylvania in creative writing, and they are currently working toward an M.Ed from Temple in elementary and special education. For the past several years, Emily has worked as a caregiver in a variety of childcare settings. They are looking forward to serving as an educator and building new relationships at Makom Community!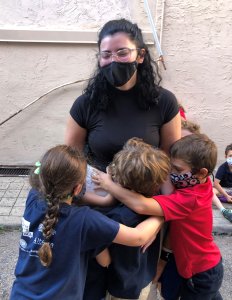 Abigayle Stoetzer
Educator & Communications Manager
Abby is bubbly, animated, compassionate, and sensitive to the needs of others. She is from Cherry Hill, New Jersey and holds a BM in Vocal Performance from Temple University. Abby is especially passionate about Jewish music. She was the Music Director of her collegiate a cappella group, Jewkebox, where she arranged and taught both pop and Jewish Music. When she isn't at Makom Community, she can be found taking pictures of her cat, Stella, listening to podcasts, and discovering new vegetables to try. Abby is excited to incorporate many musical activities into Jewish Enrichment, as well as assist the kiddos in any way she can! Contact Abby at abby@makomcommunity.org.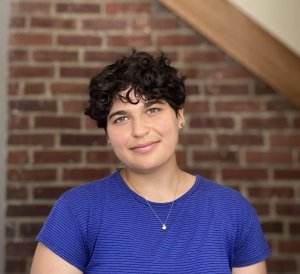 Maya Winneg
Educator
Maya is thrilled to join Makom Community as an educator for our Nitzanim kiddos. As a Temple '20 alum, they graduated with a BA in Film and Media Arts paired with a minor in Education. During college, Maya participated in HIAS Pa's after-school programs for elementary through high school-aged students in Northeast Philly. Having had a lovely experience with the students and staff, they're looking forward to building community with their group during Jewish Enrichment. Maya seeks to combine storytelling, education, and community both in the classroom and in their artistic work. They're excited at the opportunity to do so in an inclusive, Jewish setting such as Makom. Contact Maya at mayaw@makomcommunity.org.
Advisory Board
Executive Board
Walker Allen
Jeremy Bannett
Barbara Schneider
Randy Schulz
Jessica Slutsky
James Stein, Board Chair