2019 School's Out Programs
High-Quality, Fun Camp Programming and Jewish Education
When schools are closed and parents need to be at work, Makom Community is here with FUN camp programming and learning for kids! They're always open to the community. Hours: 8:30am-5:30pm.
Get special Early Bird pricing for winter camps through December 9! All of our camp days are complete with outside playtime, healthy snacks, and fabulous activities!
School's Out Camps are available for:
Philadelphia Public School Holidays
PJDS School Holidays
Snow Days
Visit our School's Out Calendar to see the next upcoming School's Out Camp Days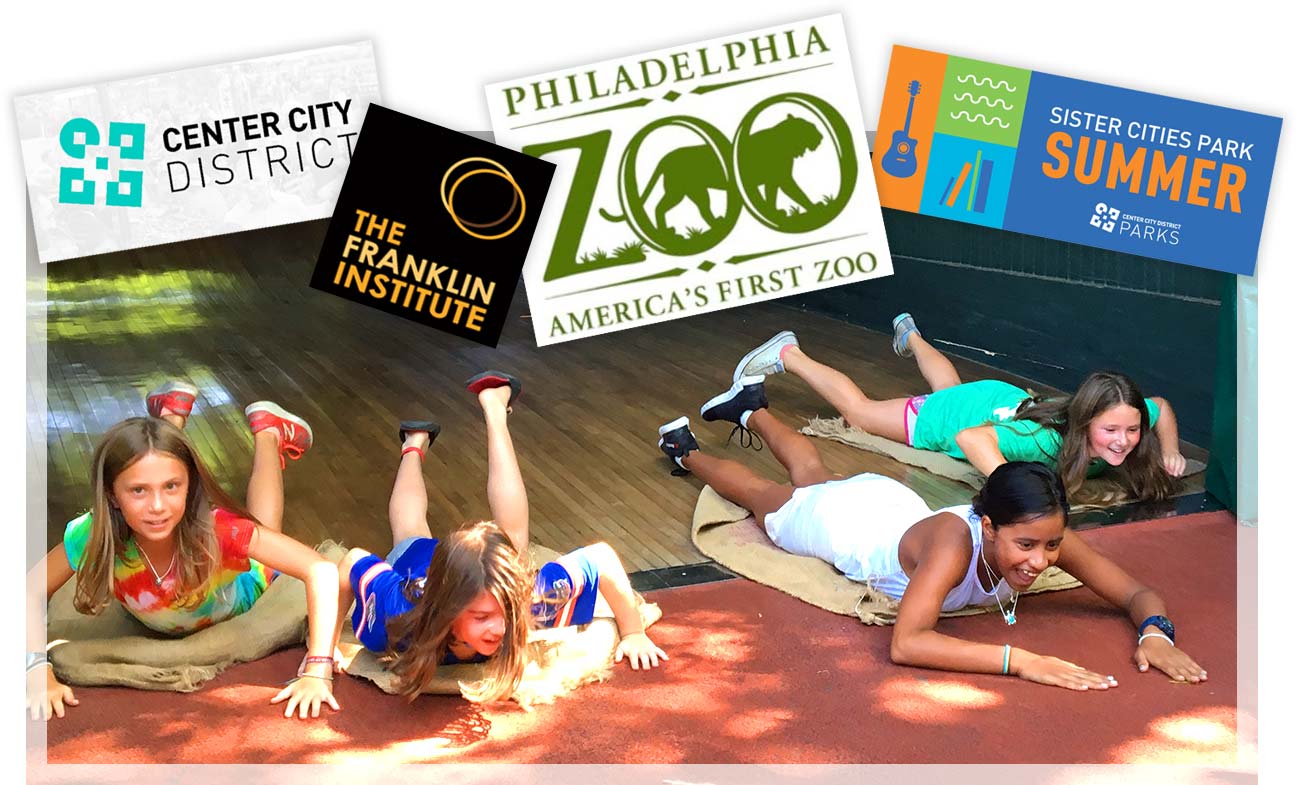 Winter 2019 Camp Days
When school is out, Makom Community has you covered! We know you need to work and want to make sure your child(ren) are engaged and having LOTS of fun. There's still space left – enroll today! If you have any questions, please contact our Camp Coordinator, Noa Urbaitel, at camp@makomcommunity.org or (484) 278-1335.
Upcoming School's Out Camps
Monday, December 23 Chanukkah!
Celebrate the festival of lights with us with a fabulous day of projects and activities. Join the Center City Kehilah community candle lighting at the end of the day in Rittenhouse Square.
Tuesday, December 24 Franklin Institute +$25
So much to explore and learn! Join us at the Franklin Institute.
Thursday, December 26 Jewish Wisdom Game Show
Show off your sweet knowledge by playing along with some of our favorite game show games.
Friday, December 27 A Day at the Circus
Jump through hoops! Walk a tightrope! Clown around! We're bound to have fun at this acrobatic camp day.
Monday, December 30 Ice Skating +$15
We'll walk over the UPenn Ice Skating rink for an afternoon of skating.
Tuesday, December 31 Radical Amazement!
We'll taste and smell and look and listen. Join us for this fabulous day of sensory play! Prepare to be amazed!
School's Out Camp Rates
Early-bird prices for Winter Break Camp will go through Dec 9. 
Basic camp day 10am-4pm: $65 ($55 early-bird) + trip fees
Early-care bundle 8:30am-4pm: $75 ($65 early-bird) + trip fees
Late-care bundle 10am-5:30pm: $75 ($65 early-bird) + trip fees
Whole day bundle 8:30am-5:30pm: $85 ($70 early-bird) + trip fees