Family Learning Experience
We gather 3-4 times a year for Family Learning Experiences (FLXs), an opportunity for families to learn together, and for our cohort to show off what they've been working on! The FLXs allow parents to participate in text study and tefilah and see Rosh Pinah projects, sometimes mid-process. Our FLXs also allow us to engage in social-emotional learning with the whole family, building skills to communicate and negotiate the often challenging transition to young adulthood. We are looking into adding an annual weekend retreat to further family engagement.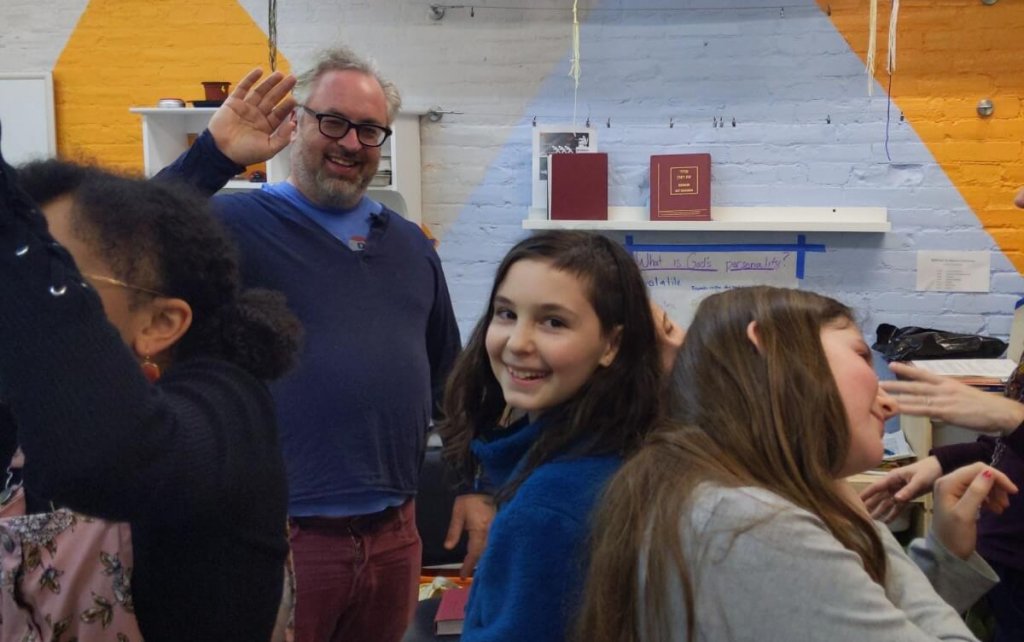 Special Programming
Our program takes advantage of Philadelphia as a vibrant center of Jewish life. We regularly take field trips to Jewish museums, synagogues, and performances as part of our regular classes. Many of these trips are open to family members.
We also include a service learning component, engaging with the mitzvot of tikkun olam (repairing the world) by volunteering locally, and learning through experience how activism, education, and direct action all combine to create change in the world.