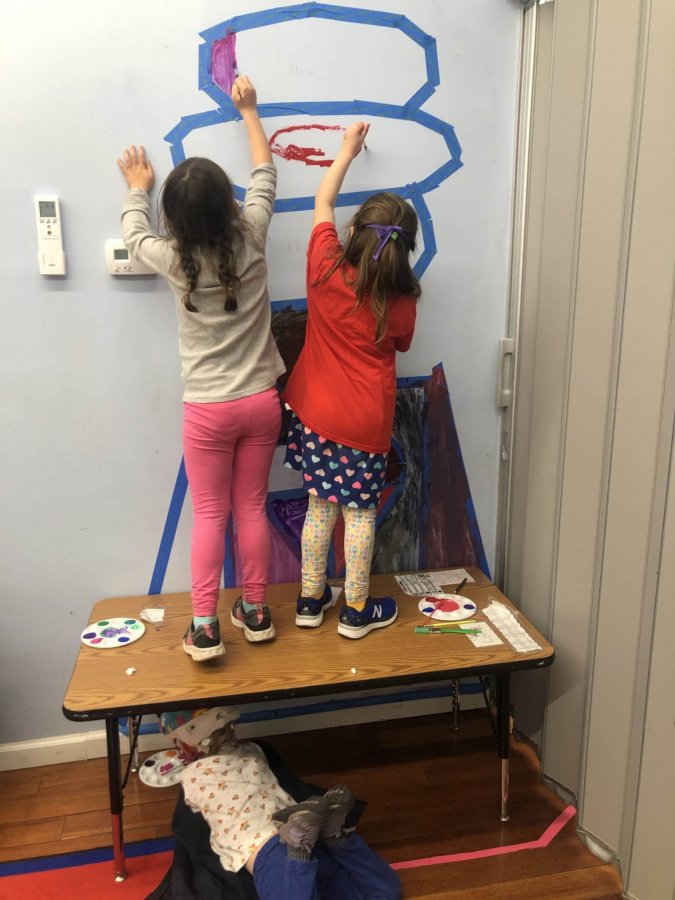 Happy New Year! We're so excited to be adventuring into 2021 with all of you. As we return from winter break, we want to remind ourselves about the britot (two-way promises) that we made back in November. Here's a refresher on our britot, which are completely painted and waiting for us on our classroom walls at Makom Community.
At Makom Community, we Garinim:
Are kind with our words and our actions

Trust each other and are trustworthy

Pay attention to each other's feelings, bodies, and needs.

Have fun!

Include everyone.

Make choices that keep each other safe.

Ask for help when we need it; offer help when we can give it.

Get to be ourselves and love each other for it.

Try our best, make mistakes, calm down, and try again.

Speak up when something isn't right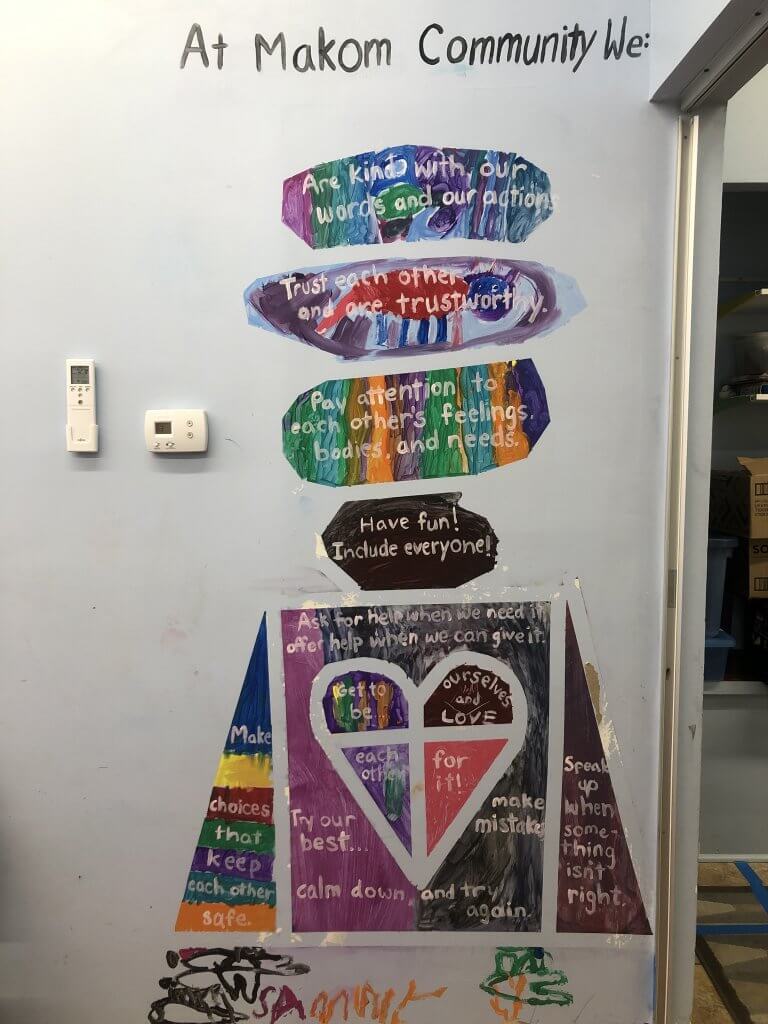 At Makom Community, we Shorashim remember to:
Be kind

Take space

Listen when others are talking

Give second chances

Apologize

Use our words

Ask for help

Help rebuild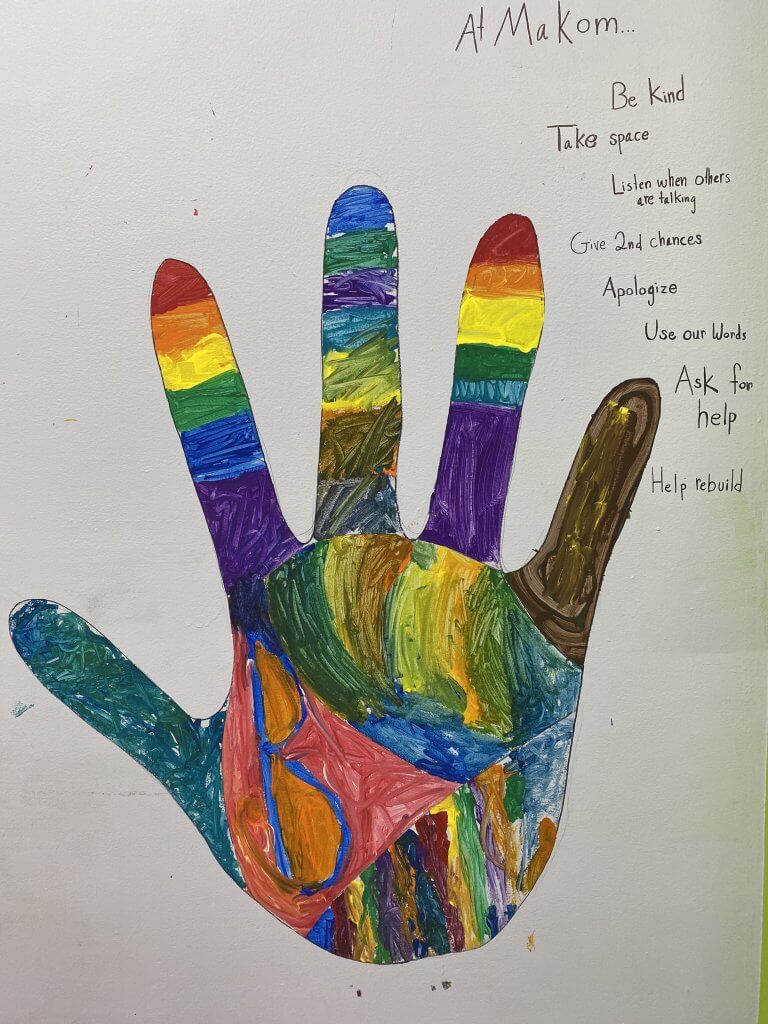 At Makom Community, we Nitzanim:
Respect what others ask us to do

Use one voice at a time

Keep our hands to ourselves

Apologize if we make a mistake that affects someone else

Are free to share our ideas

Have fun in a safe way

Treat others the way they want to be treated

Treat people who have made mistakes with kindness

Kindly let someone know if they made a mistake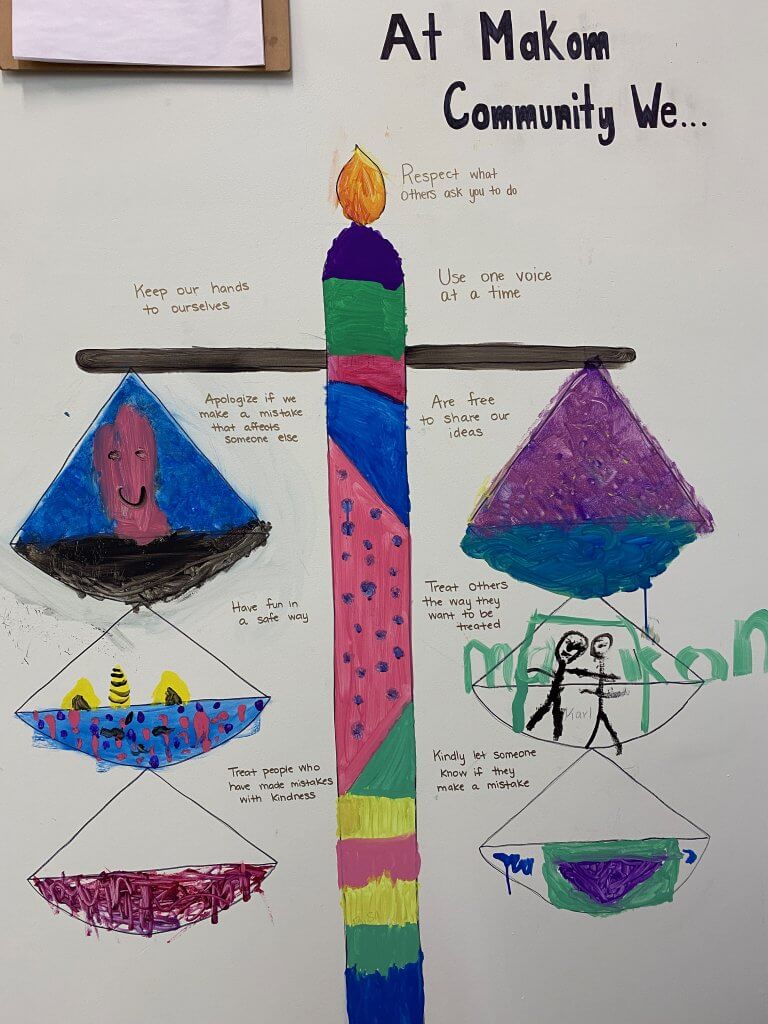 How are these britot working out for us? Are they helping us take care of each other the best we can? Do they work as well in our online/hybrid learning environment as we hoped they would in person? We'll take some time to reflect on these questions when we jump back into Jewish enrichment this week. See you there!