We are excited to offer camp days that align with the PJDS calendar again this year.
Join us for PJDS camp! Camp will run from 8:30am-4:00pm in South Philadelphia and include many opportunities for hands-on learning, making, and exploring! Click here to enroll in PJDS camp. We will have our snacks and lunch outdoors. Please send your child warm layers.
For more information on our COVID safety plan, click here.
Makom Community South Philadelphia is located near 13th & Dickinson. We have space for 15 children, so sign up today to secure your child's spot. For more information, please contact Leah Koontz, South Philadelphia Director at [email protected].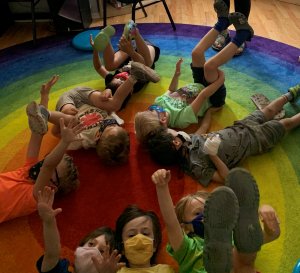 PJDS Camp Days 2021-2022:
December 8th
December 13th

February 22nd

March 24th

March 29th

April 18th

April 19th

April 20th

April 21st
Click here to see our full calendar of School's Out Camp days planned around the School District of Philadelphia calendar, too.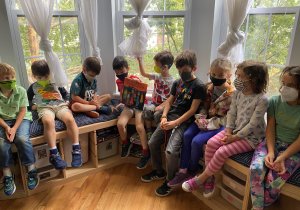 Hours: 8:30am-4pm

Cost: $70

Ages: 4-10 years old

For more information email

[email protected]

.

We provide snacks. All you need to send is lunch and a water bottle! (So far, nuts are okay in lunches. We will let you know if anyone with a nut allergy enrolls.)
Schedule for PJDS Camp:
8:30am Arrival & Games
9:30am Outdoor Snack
11:00am Making Projects & Exploration
12:30pm Playground and Lunch
1:00pm Rest & Relaxation
2:30pm Making exploration
3:00pm Tefilah: Prayer, Music, & Movement
4:00pm Park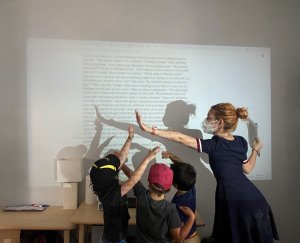 Upcoming PJDS camp days:
On December 8th we will learn all about the month of Tevet as we go inside ourselves and reckon with our emotions. We will consider how weather affects us as we connect to nature on our winter gratitude walk. We look forward to a day full of collaboration and exploration. Learners will experiment with salt paint, movement, marble mazes, and stained glass window making as we dive into social-emotional reflection.
On December 13th we will continue exploring Tevet with collaborative making exercises and self-regulation meditations. We will turn inward and consider our relationship to music as we collectively build a mandala. Through experiential and joyful activities we will consider the tools that best set us up for success. While creating supportraits, kiddos will reflect on what supports their emotional needs. We will utilize natural materials and upcycled trinkets to let our creative energy flow.
Camp at Makom is a special time, having the day to delve into a subject is a true gift. To read about our most recent School's Out Camp days at Makom Community, click here. We look forward to learning and growing with your kiddos. We hope to see you there!