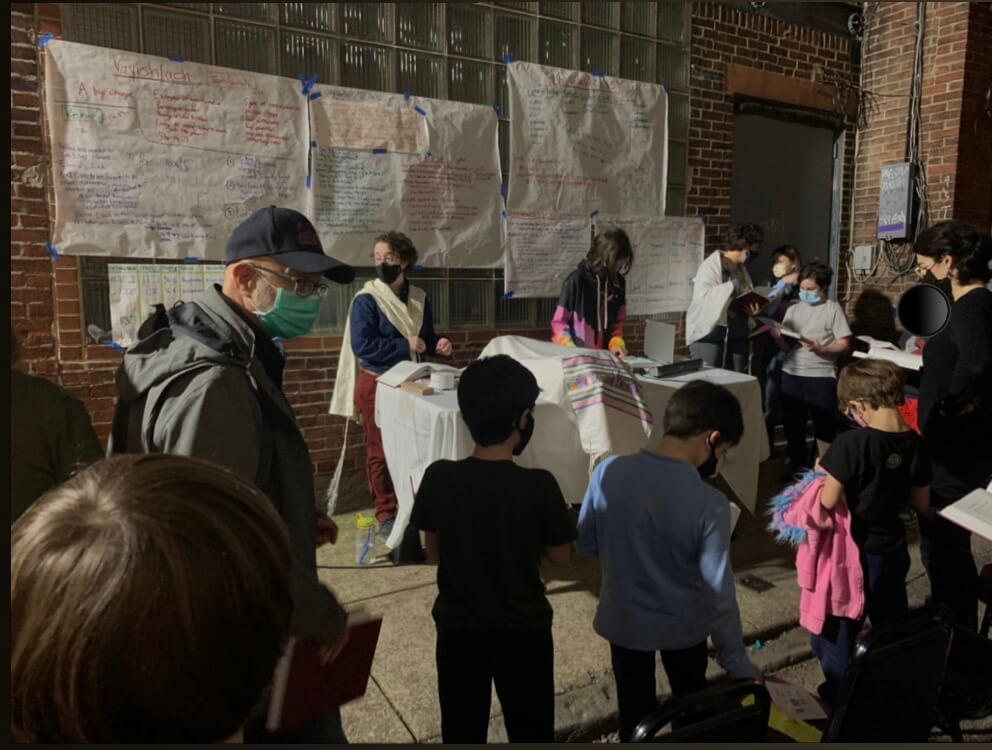 The BMitzvah Torah Service on 11/18 was a huge success. We were so grateful to be joined in community by all the family members who came in person and on Zoom!
Some reflections from the proud learners about how it went:
I loved it but I hate that I can't do it again tomorrow.
I like being done.
It was not that hard and not too easy.
I am proud of completing it.
Next time I want to read a lot more Torah- like 15 verse
This week we have been working on compiling and adjusting our class Brit, a two-way contract that we create about how we would like to treat each other and our space at Makom. We began by writing down any insights from our pages of notes from studying Vayishlach. We then had a more open conversation about what learners would like to see in the Brit, along with a discussion about what has been our placeholder Brit for the beginning of the year up until now:
At Makom we…
are kind.
are helpful.
are inclusive.
are honest.
believe in each other.
Some of the conversation around the various suggestions on the Brit have been whether the idea is actually relevant to how things go at Makom, even if it's a nice idea. There was a rich discussion about "One voice speaks at a time", some students saying, "No matter how hard we try we're just not very good at it so why include it, and others saying it's something for the group to aspire to and therefore we should keep it in".
This week has also been the start of independent research on the first Rosh Pinah projects this year. Everyone chose topics that interest them from what we learned about Tefilah, and it was such a pleasure to be a part of dedicated time each day this week when the room was a buzz with each learner deeply focused on their topic, either in conversation with a partner, digging into an article, creating their own materials or deepening their inquiry through reflection and conversation with myself and Beverly.
We have had fun celebrating Chanukkah as well! Each day at 5:30pm we have been lighting the Chanukiah with all the Jewish Enrichment students. And we've spent a few minutes each day doing something in the spirit of Chanukkah– we played a rowdy game of driedel using Legos as gelt, enjoyed latkes for snack, and watched some great Channukah song on YouTube.