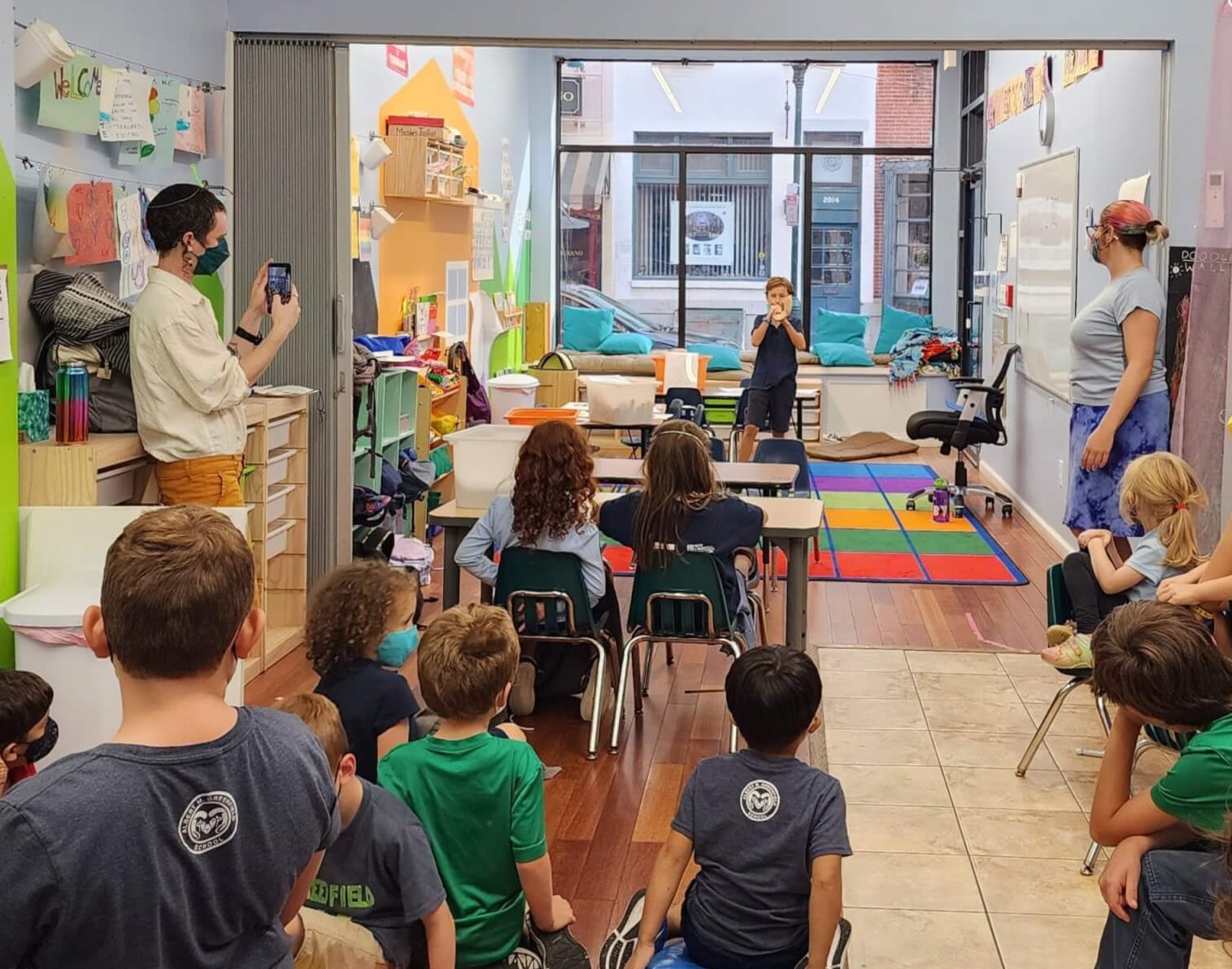 Mah tovu ohalekha Ya'akov, mishk'notekha Yisrael!
How great are your tents, Yaakov, the places where you live, Yisrael!
We began our year exploring what makes Makom Community a great place to be! During our first week of Jewish Enrichment, we welcomed over 80 students from Pre K through 7th grade to Makom Community in both our Center City and South Philly locations. Through a myriad of activities designed to get to know Makom Community and each other, kids were quickly taking ownership of their spaces to help make them their own, while forging connections with each other and their remarkable educators.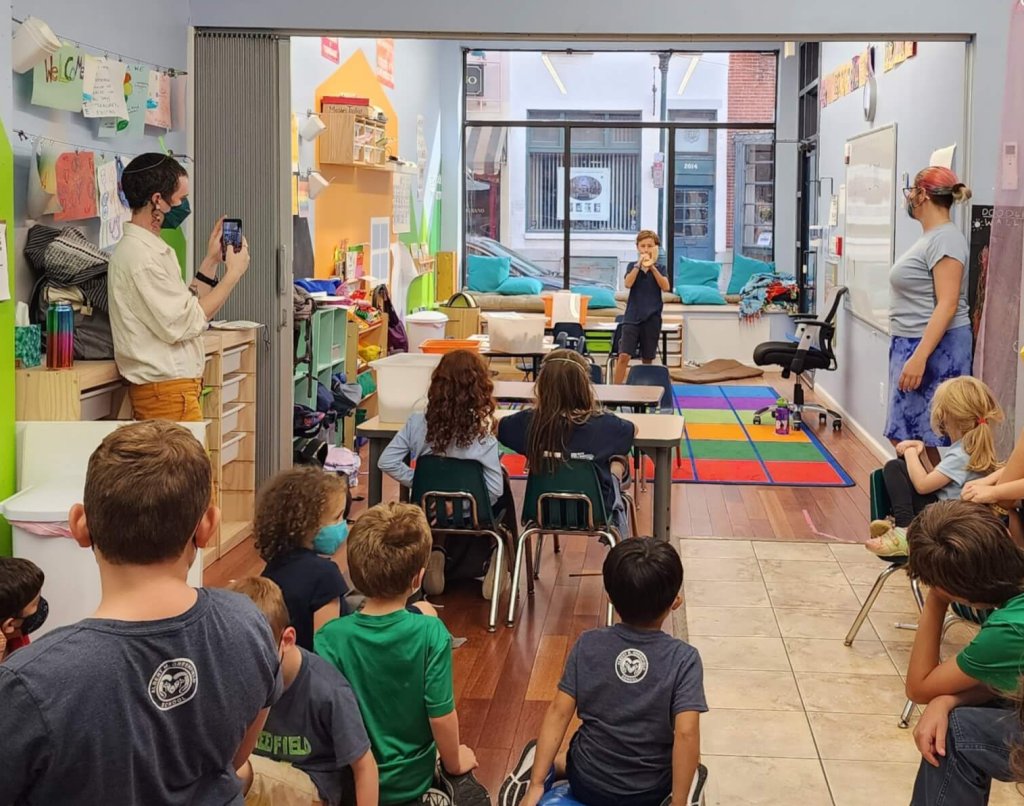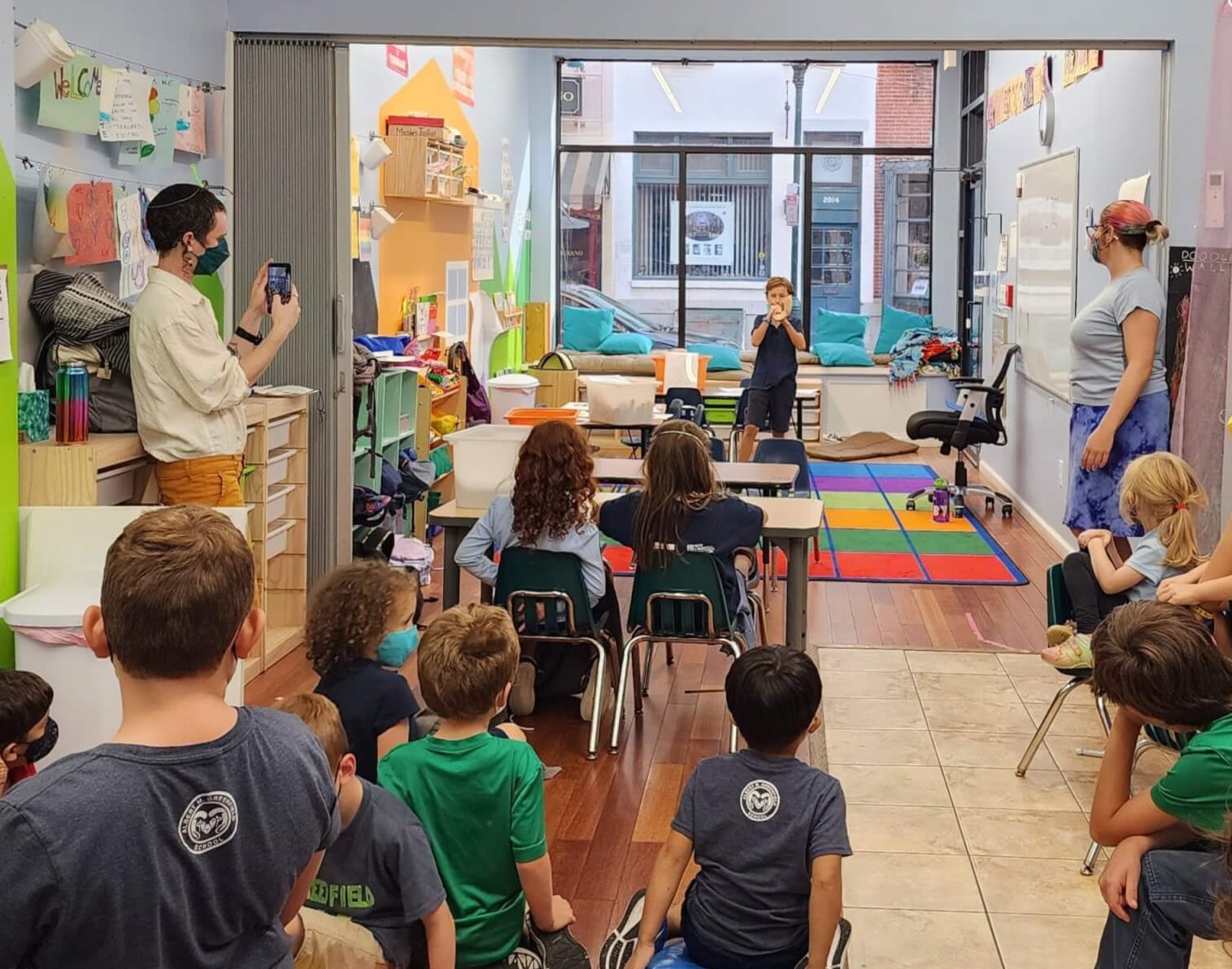 During our very first day, we introduced the kids to our tradition of Ashrei stories. In Tefilah, we ask our learners if they noticed anything from the day that made them happy before we sing Ashrei. I felt an immense amount of joy on the very first day, because the theme of the kids' Ashrei stories was Makom Community:
I'm happy because I'm back at Makom

I'm so excited to be in Jewish Enrichment with my cousins

Today is a Makom day and it makes me happy
My hope for this year is that all the parents, grandparents, and other special grownups in your childrens' lives will also get to experience the joy of learning, singing, praying, and playing with Makom Community. We want the learning and fun that starts with us to continue to thrive within your homes and families. Here are a few family events that we're excited about:
If you haven't already joined us for our weekly Family Shabbat, we'd love to see you at 5:30pm any Friday (even if your child doesn't attend Makom Community on a Friday, you're welcome to attend!).

Our

Rosh Hashanah Family Program

is on Monday, September 26th at 9:00am in Columbus Square Park.

We're having our very first Sukkot Retreat in New Hope, PA from October 14-16, 2022. We have 49 participants from 14 families signed up and would love to have more join us.
As we wrap up almost our first month together, I know our incredible kids have found even more reasons why they think Makom Community is an incredible place to be. I encourage you to check in with them after their afternoons here to ask them about their afternoon.
What was one question an educator asked during

textploration

or that you asked?

What table activity did you choose during

shulchanot avodah

(table activities)?

What

tefilah

(prayer) did you sing or dance to during

tefilot

?

What

tefilah

did you work on during mastery time?

How are you contributing to the

brit

(two way promise) project?
You'll be able to read more about all the wise, wonderful, and caring things kids say in our future blog posts from our wonderful educators. We also love to say hello and chat about your child each afternoon during pick up, so know that you're always welcome to come inside to join us!
Just as we want to allow you to bring the learning and fun back to your homes, we also want to make sure that you get to witness your kiddos as leaders and builders of community at Makom. That's why we love to open our doors for your whole family to sing, reflect and celebrate with us. That's why we love creating community with you.