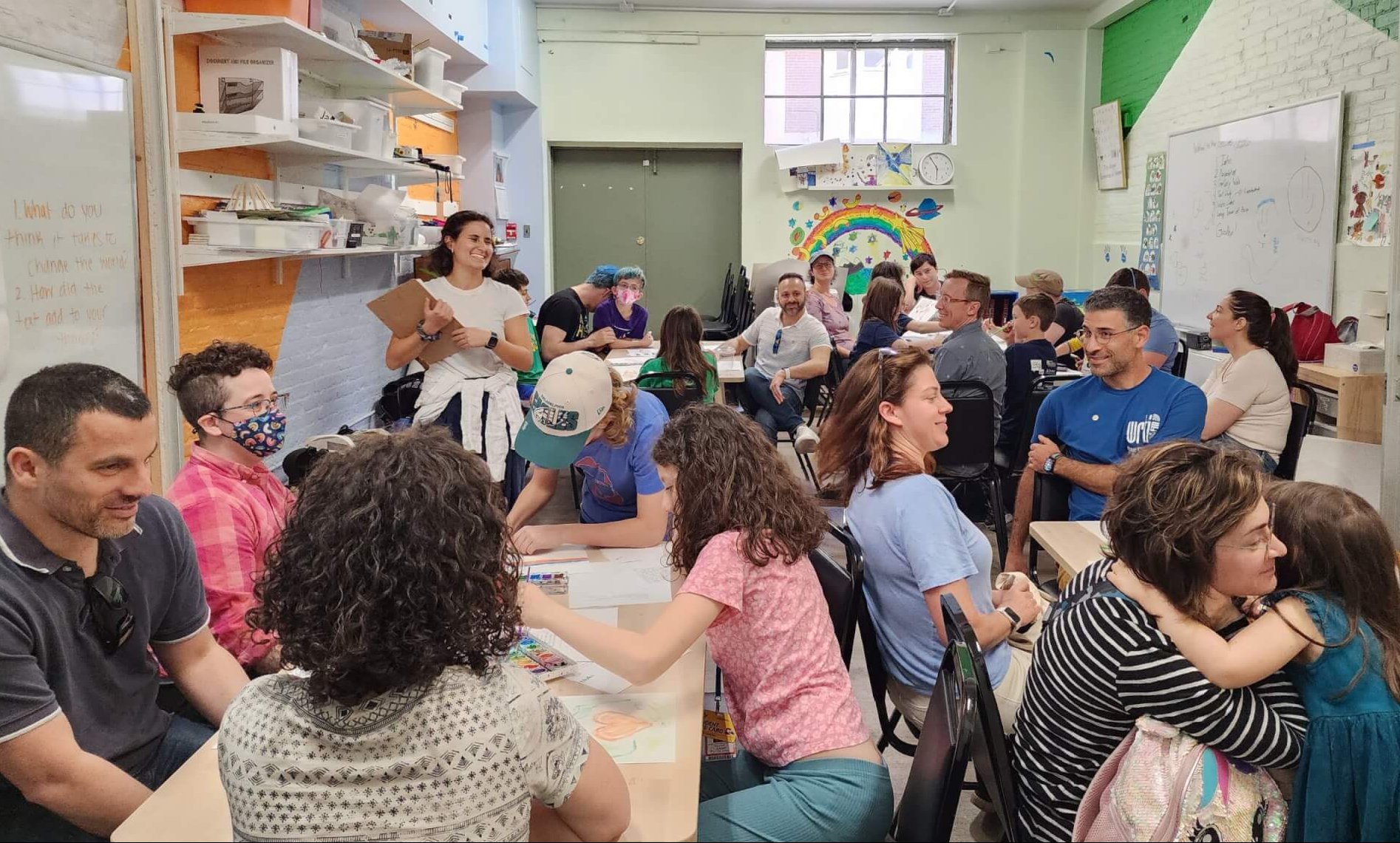 As the year comes to an end, I have been looking back on what the Anafim learners have taught me this year. The Anafim, of course, all have their unique interests and personalities. From them, I have learned about fashion, popular culture, chemistry, and other fascinating topics. Nothing I have done with the Anafim this year illustrates just how much I have learned from each of them more than our Rosh Pinah Showcase.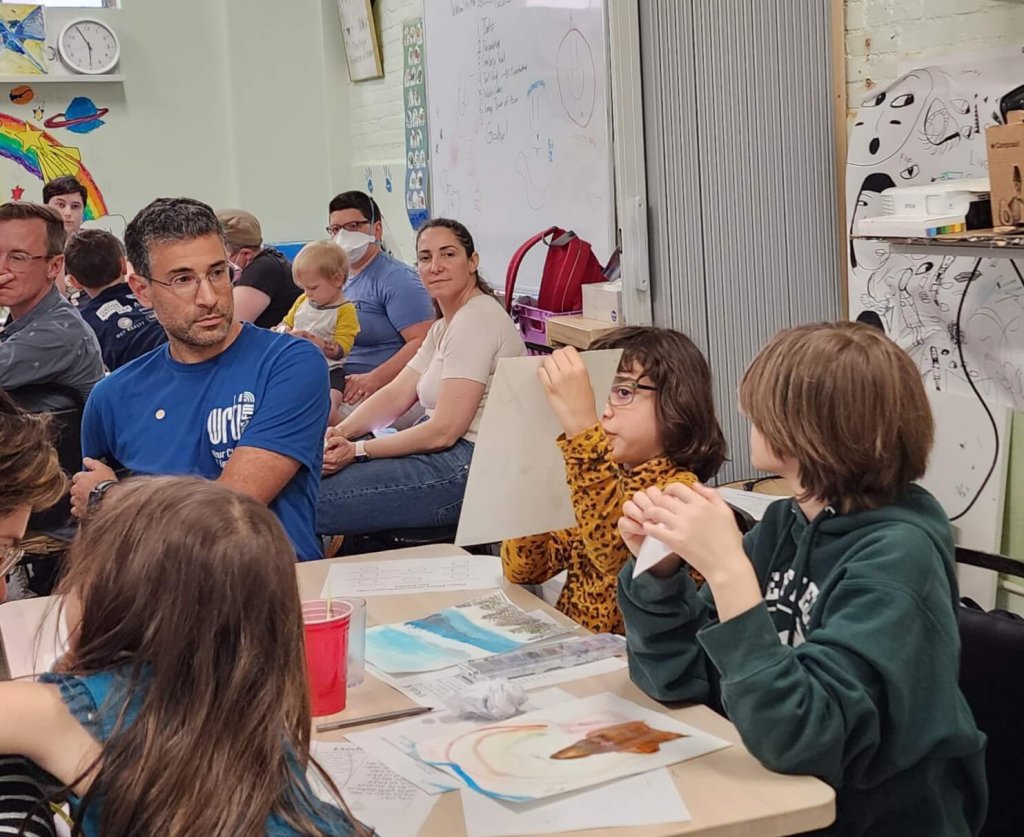 On Monday, May 8th, we invited the Anafim families to our Rosh Pinah Showcase. This event was so special because it epitomized one of Makom's core values: learning should be as multifaceted and dynamic as the people engaging in it. That is exactly why we invite families into our space to reflect on our cumulative learning, to make our discoveries even more dynamic by including more perspectives. The Anafim have spent all year researching a person who they believe changed the world and then crafting a presentation about them. They wrote about spies, athletes, photographers, politicians, writers, scientists, and more. Not only did they research people from all walks of life, but they also presented their findings through diverse modalities. One learner presented an animated short film about the life of Ruth Bader Ginsgburg. Another kiddo created a book explaining the work of World War II photographer, Faye Schulman. We even viewed an interactive slideshow that discussed the life and contributions of Albert Einstein created by another creative learner. There were also posters, collages, presentations, and more! Each project was engaging in its own way and highlighted each of the Anafim learners' unique perspectives on their person of interest.
Each of my Anafim students has a different way of processing information and it has provided me with a great opportunity to design my lessons to engage each and every one of them. When I first started teaching at Makom, my lesson plans heavily focused on asking questions that dissected the Torah. Now, I have experimented with various ways to make the teachings of the Torah accessible to the Anafim kids. For example, one week we were reading a section of Parashat Bechukotai that focused on overcoming obstacles. The Anafim participated in an outdoor obstacle course in order to help them visualize how obstacles can hinder people's progress and removing them can support their growth. We went outside and used cushions as obstacles. One at a time, each Anafim kiddo put on a blindfold while the rest of the class chose between guiding their blindfolded classmate or adding obstacles to the course. What followed this activity was a riveting and nuanced discussion of what it is like to have others actively place obstacles on your path to the finish line. This is only one example of the many ways in which the Anafim have engaged with the Torah on their own terms.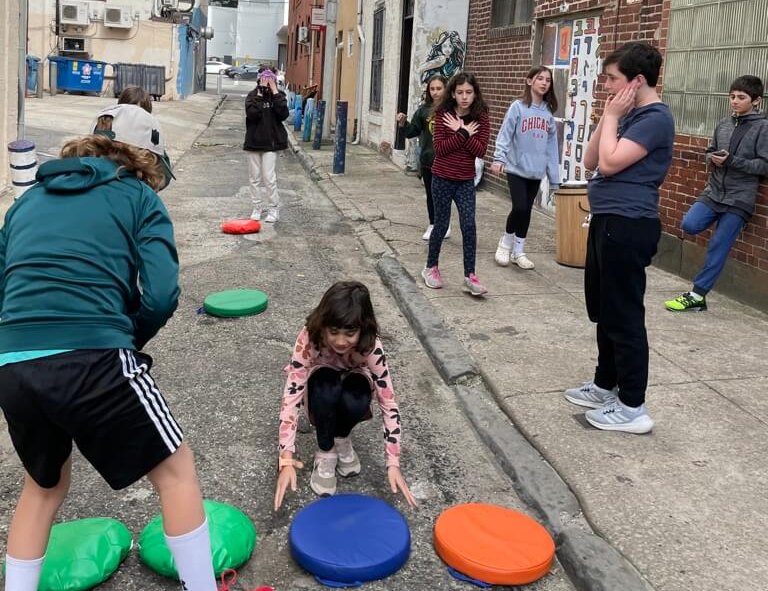 Learning with the Anafim has made me a better teacher and student of Torah. Through all of the Anafim's varied questions and types of engagement, I learned that the Torah can be accessible through a variety of vantage points. If you care about social justice, like many of the Anafim do, then discussing the Torah is for you. If you care about the role of women in society and how it has changed, the way many of the Anafim do, then you will find a plethora of source material in the Torah. My students have connected me to the teachings of Judaism the way I had never been able to before. This is all a testament to the unanimously enhanced learning experience that comes from allowing people to learn and connect to knowledge in their own way. I feel privileged to be privy to this experience and to be in a position to perpetuate it.