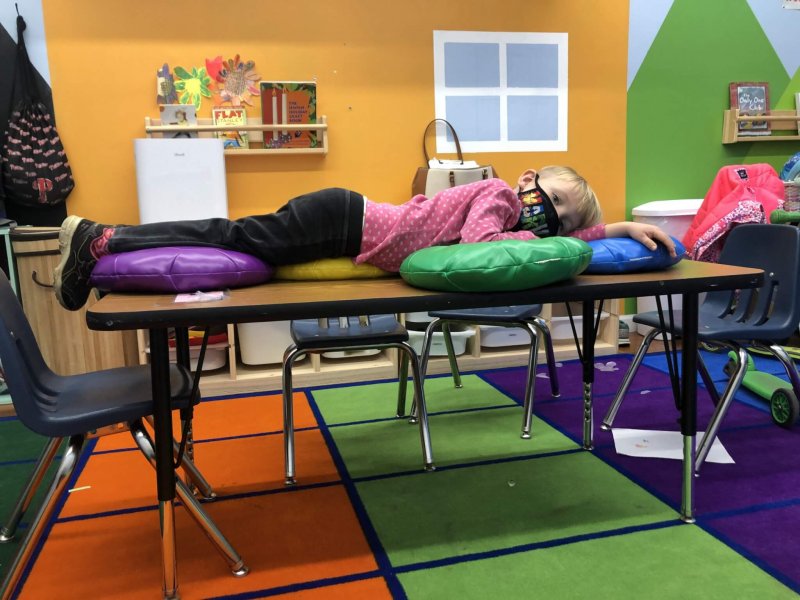 Jewish tradition has lots to say about tzedek (justice). How do Jewish texts guide us towards fairness, being good leaders, and working together to make a more just world?
Last week, we grappled with some big and difficult ideas surrounding justice and leadership. We started out unpacking "Tzedek tzedek tirdof – Justice, justice you will chase after it, so that you may live and have the land that God is giving you" (Deuteronomy 16:20). The Shorashim (1st and 2nd graders) discussed whether there should be a reward for chasing after justice. Kiddos had mixed opinions:
Yes, because if I am good I get more candy.

Yes, if I help somebody they might help me back.

No, because justice is important by itself.
The Garinim (preK and K kiddos) also explored how we can chase after something like justice that isn't a clear, concrete object:
Justice looks like a blob. It's pink for the color of love, and rainbow for all the colors of the people it helps. Chasing after it is learning to be more fair – it's like the more you touch the pink blob of justice the more fair you become.

You can run up to someone who already has justice and ask them about it.

After you catch justice, then you can do it. That's how chasing is different from doing.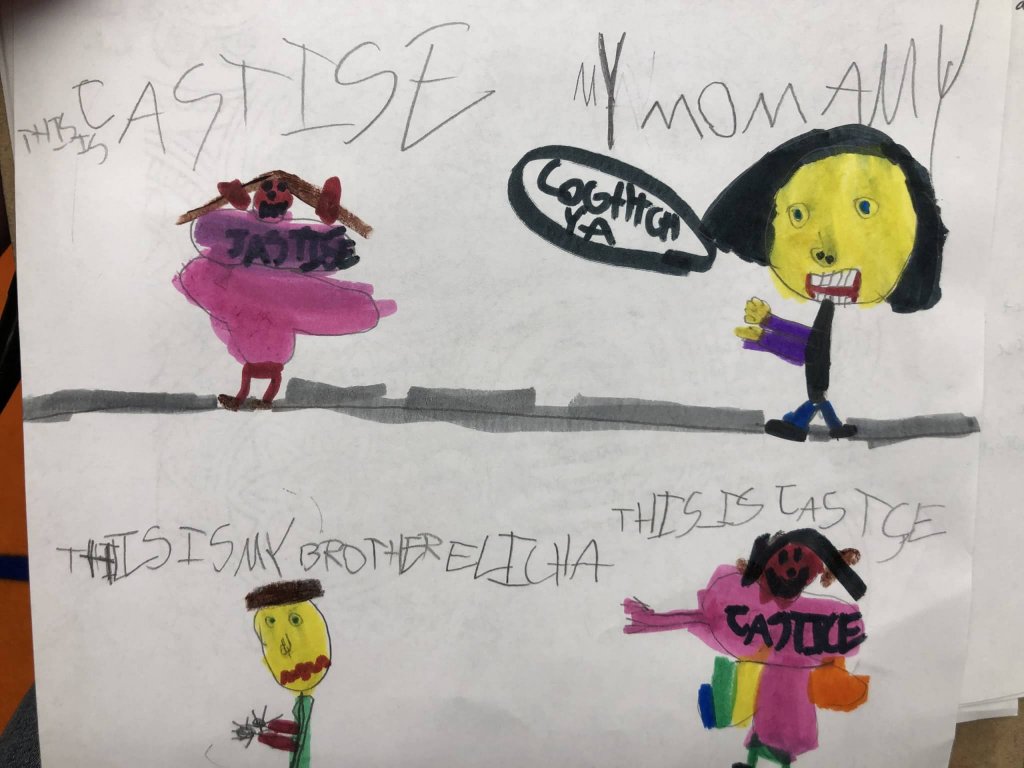 On Wednesday, we read a short story about King Shlomo that demonstrated what kind of a leader he was. In the text, God appears to Shlomo in a dream and asks what he wants. Shlomo reflects on how he's a new leader, and asks for an understanding mind so he is able to fairly judge the people he is now in charge of. God is really pleased with Shlomo's answer, so God grants him this wish. We read that no one will ever be as wise as Shlomo was (1 Kings 3:7-11).
The Nitzanim (3rd and 4th graders) zoomed out from this story to what we can learn from Shlomo and his request. What does this show about what kind of leader he was?
It shows that he cares about the people.

He asked for what he needed, not what he wanted.

He was probably a very kind leader.

He wasn't a selfish leader.
Shlomo could have asked God for anything in the whole world, and we saw that Shlomo didn't ask for anything for himself. Instead, he asked for the tools to help him be a fair and just leader. The Shorashim discussed why wisdom was so important to have as a leader, especially when it came to matters of justice in the community.
Sometimes you can't tell if things are good or bad.

If you are smart you can understand better!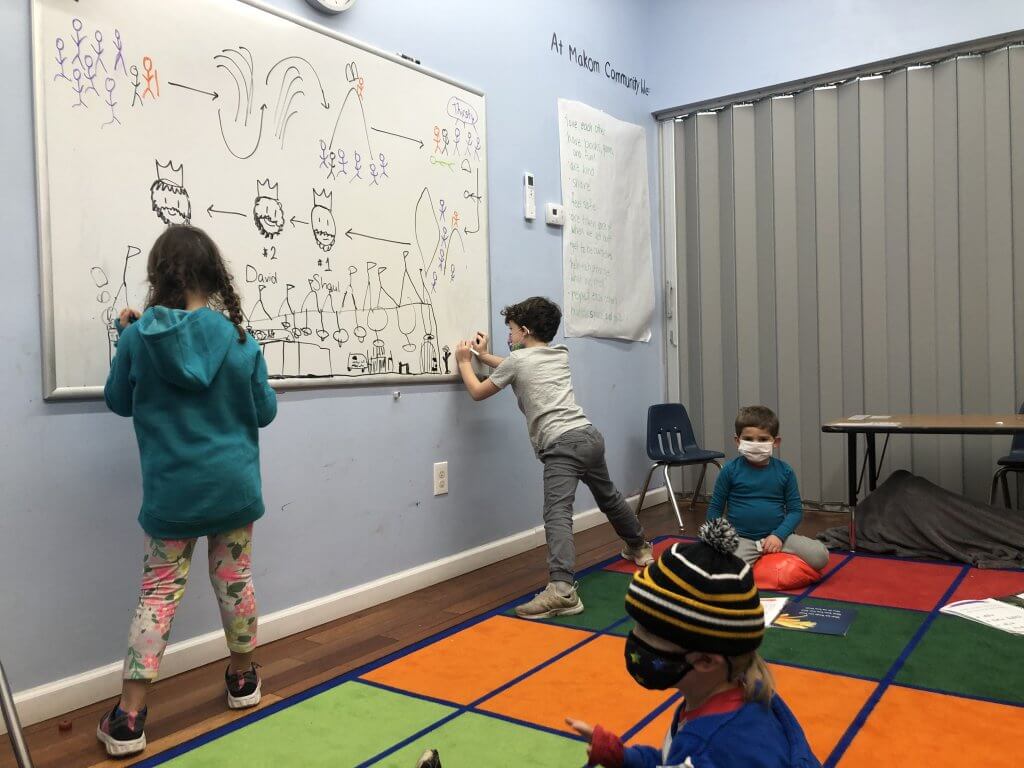 The Garinim each had a chance to reenact this dream scene as Shlomo. If God were to grant you one request, what would you ask for?
To make a rainbow in the sky that has magic next to all the colors.

I want my little brother to be nicer to me and not annoy me.

M&Ms.

Candy.
What if you were the leader of Makom Community, and God would grant you one request. What would you ask for then?
To be a teacher at Makom.

For Makom Community to never be able to be destroyed, and for the people in it to not be able to get sick, hurt or die.

To be smart.

For Makom Community to have a pool.

Wisdom.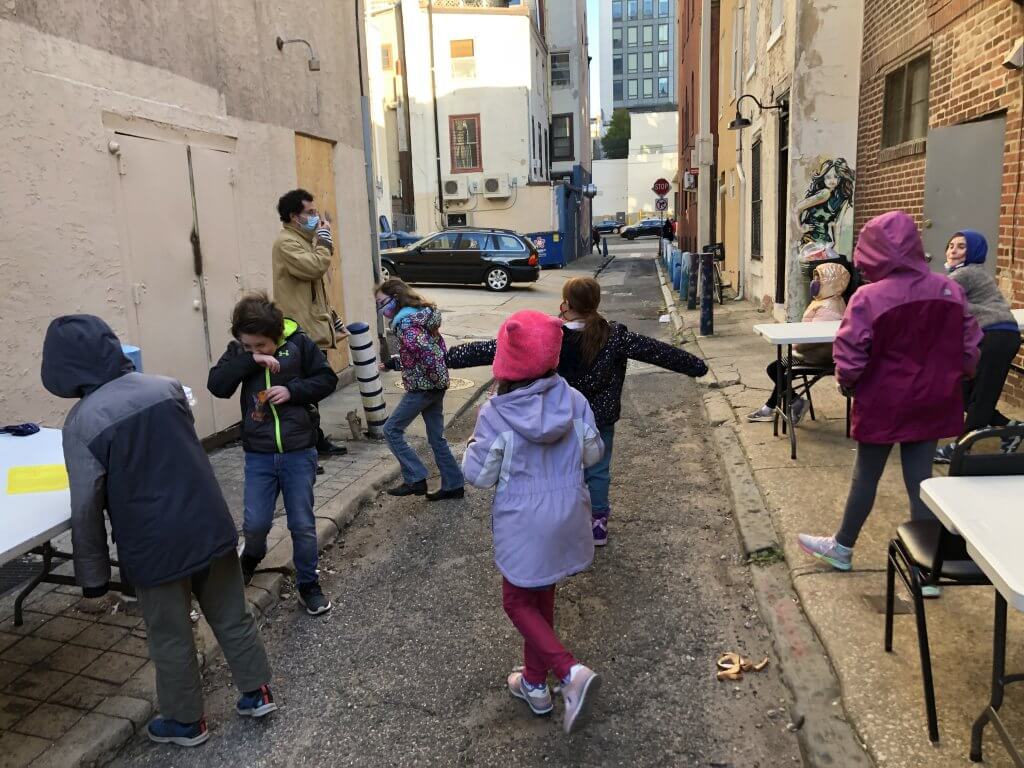 Shorashim kiddos created either a short drama piece or a comic about what kind of leadership skill they would request of God that would help them bring justice. Here's what they thought was most important:
Super power listening skills. That way I can understand better and do better.

I would ask God for calm down skills, so I can help people be nicer.

Help calming other kids down when they get angry, so we can all learn better.

I want the same as Shlomo. Being smart is good and would help.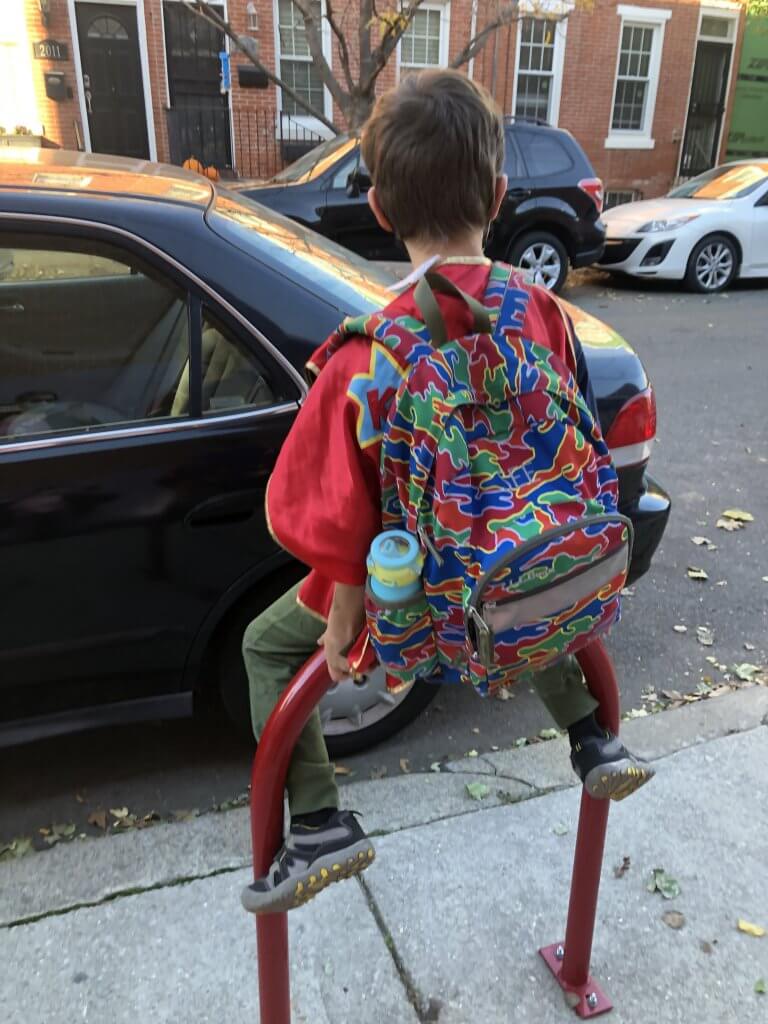 The Nitzanim also imagined themselves in this sort of scenario. If you were the leader of a group – Makom Community, your school, Philadelphia, the whole country – what would you ask from God?
Alone time. The Secret Service is always on top of you when you're the president, and I'd want some privacy.

Time with family and friends

Helpers

Everyone having access to healthcare

Everyone having access to education

Equal opportunities for everyone

Stop climate change

Everyone has a place to call home
This was a particularly appropriate text to read the week of the election. We thought about how our leaders may not ask for things that help the betterment of everybody in the country, and how we might do things differently if we were in power. Whether we are the leaders of 2 people or 2 million people, our learners know that it's important for everyone to be treated fairly.