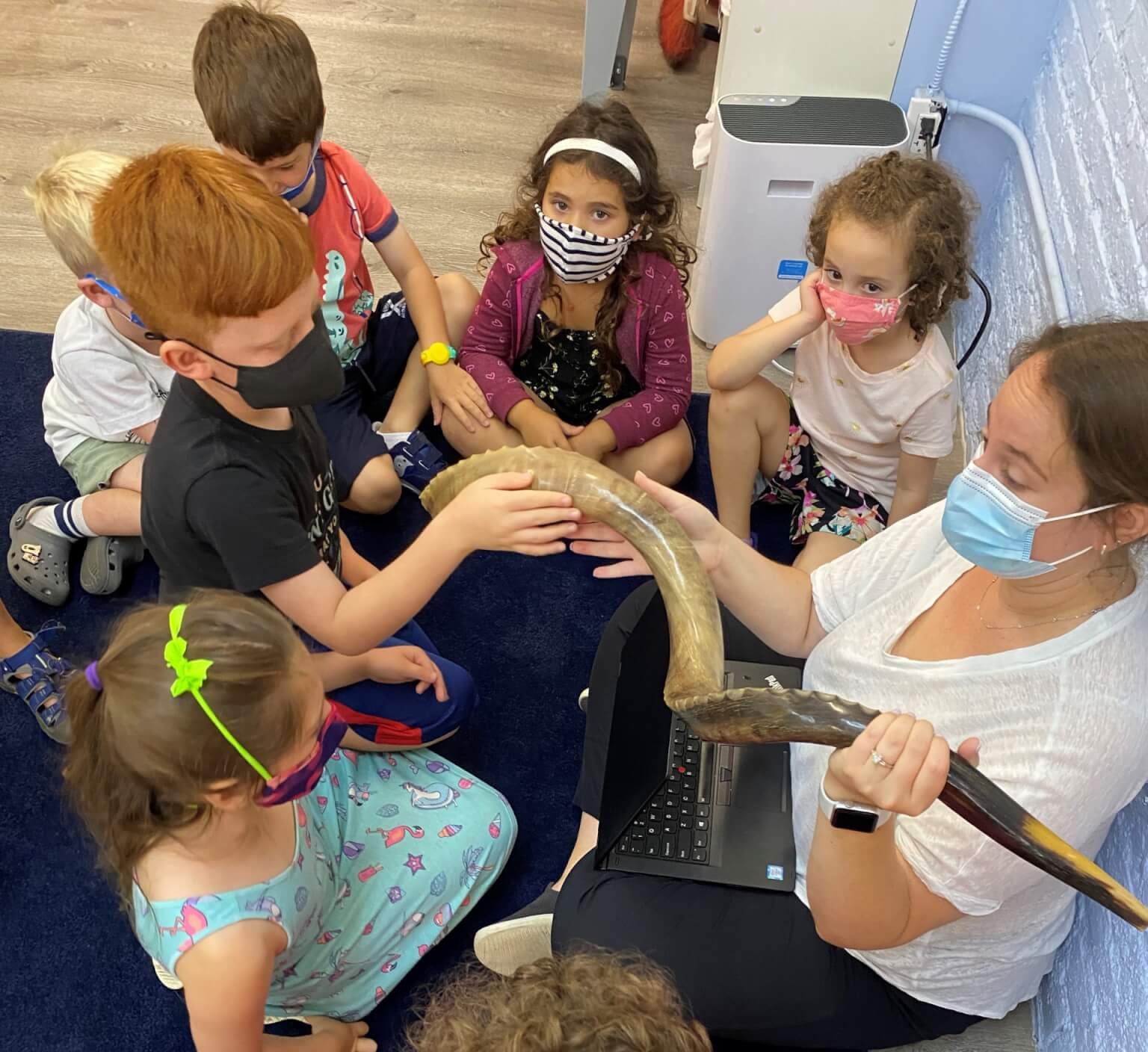 Why is music an essential part in Jewish traditions and experiences? During our first few days of August School's Out Camp, our learners explored this very question. In between ice breakers and movement activities, we asked our learners to help us define music, how it makes us feel, and explore how it makes us move our bodies. Led by our resident music majors, Ben and Abby, the kiddos performed a series of science experiments, invented their own instruments, and reflected on the type of sound produced. During a project, we discussed why the Shofar is blown during the Jewish month of Elul and how it serves as a 'wake up call'. We then challenged learners to create an instrument they could use as an alarm clock to call people together. They drafted their initial ideas on paper and created their instrument prototypes with blocks, legos, string, and other miscellaneous materials.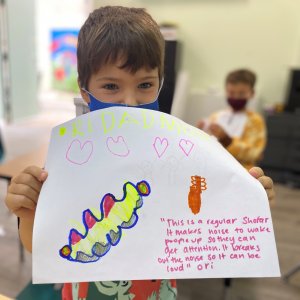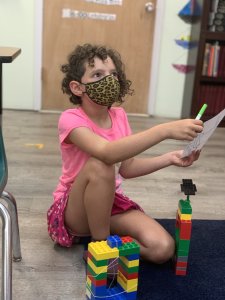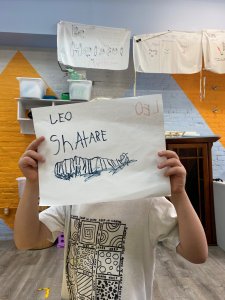 Here are descriptions of other the other instruments created:
Description of Shatare: "It's called a shatare because it's a shofar and a guitar. It's shaped like a shofar with strings on it. It makes any sound a regular shofar can make. It's a wide sound."

"This is my shofar and these little black dots are metal. There are little sticks inside that are hitting the metal and then it makes noise when you blow it. When you blow it, the middle one gets blown and then there's a tittle trap at the end. Once you blow it it keeps hitting metal and it makes noise."

"It is a harp connected to a horn, when you blow on the horn it will make the strings move."

"I made a whole city and this part makes noise like, haaaa haaaa haaa haaa. It's in between a good and pleasant noise. The noise could be like an airplane about to crash. The sound comes through a speaker and is spread throughout the city."
We then focused on movement, kiddos learned about the Batsheva Dance Company and how the dancers take part in the creative processes in the studio and even created their own dances in the annual project "Batsheva Dancers Create". We listened and danced along with them! After watching one of their performances, we reflected on what we noticed and how it made us feel.
"I thought it was funny because the guy kept falling down"

"Watching it made me concentrate"

"I'm confused and curious"

"It made me feel intrigued"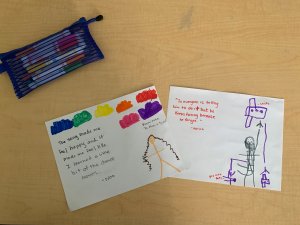 We concluded our week of music and movements with challah making, a shabbat, celebration, and a couple visits to the Dilworth Park Splash Pad.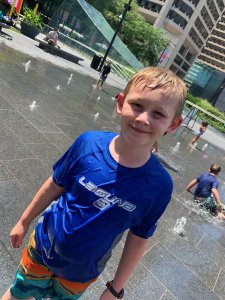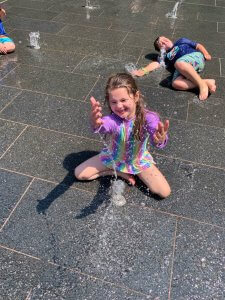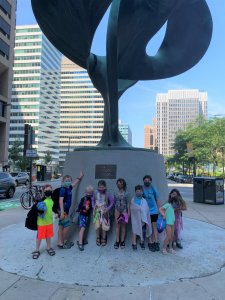 We can't wait for another week of camp!