This week we reviewed our learning from unit two where we explored our inherent holiness. We revisited some of our favorite projects and conversations and continued work on some long-term projects including a community weaving, a lego wall, and personalized supports to live in the Pinat Shalom (peace corner.)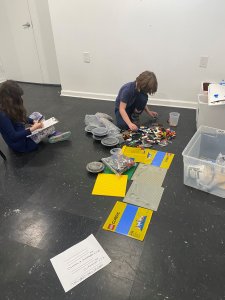 Kiddos reiterated ways in which we can nurture other people. We considered that when we nurture others, we are also nurturing ourselves.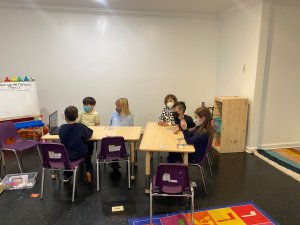 Ways to praise and nurture others:

Help carry something
Not talk over other peoples voices
Stay in our own bubble
Make music together (at the right time, like Tefilah)
Ask first, then give a hug
Make cookies for a friend
Share food
Write a kind note
Give love
Smile
Be kind to your friends

Ways to praise and nurture ourselves:

I praise myself by going to bed at the same time each night.
I shall not sink to their level.
I praise myself by thinking I am smart and creative and what is that word that means I use more words than needed?
Hugging myself, being kind to myself, telling myself I am worthy and impressive, by hugging snuggle-bug.
Being kind to myself and not forcing myself to do anything.

Example: I am scared of climbing too high so I don't have to force myself to do it.

By eating cheese.
After discussing both questions, learners imagined what nurturing relationships look like and feel like.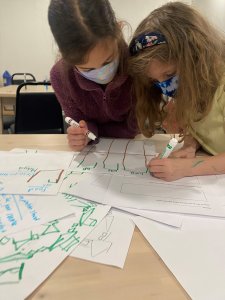 Why is it important to take care of each other?
So we can survive the trash-pocalypse we are threatening our species with.

We need to survive pollution.

So they will take care of you.

Because if not everyone might hate each other.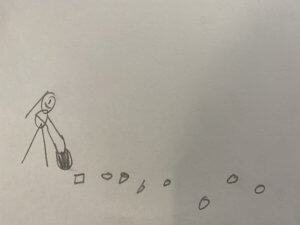 During Schulchanot Avodah (project centers) we explored monuments in our city considering what others deem praiseworthy. We then created our own playdough monuments inspired by the things we deem praiseworthy.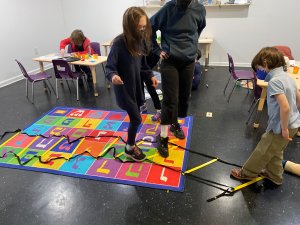 I praise:
Shoes because they protect my feet.

Robots because they can do some things better than humans.

Cats because they are fast.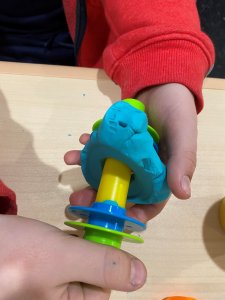 This is a continuation of a conversation we have been having throughout this unit. Kiddos have been exploring the question: what makes something worthy of our praise?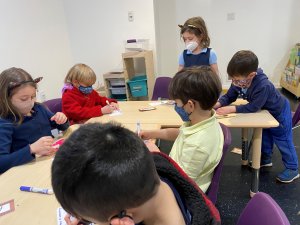 Earlier in this unit, we began a photography project. Learners were introduced to a disposable film camera and took portraits of subjects in our neighborhood they deemed praiseworthy. Many of the kiddos were unfamiliar with film. We explained that the camera was special because it only housed a limited number of photos and therefore we would not be able to have unlimited attempts of photographing our chosen subjects. Before they took their photos, learners were tasked with considering what it was about their subject that was praiseworthy and making a plan for the composition. Stay tuned to see the exhibition displayed at 1311 S Juniper Street!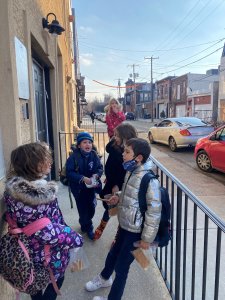 Next week we look forward to beginning Unit 4! We will explore why we became the Jewish people and how this helps us make choices about how we want to move forward as the Jewish people.