IT'S PURIM – one of our (or at least Gaby's) favorite times of the year at Makom Community!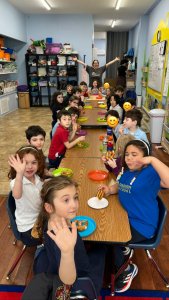 The Garinim (kindergartners) spent the week leading up to our Purim spiel (play) and megillah reading celebration familiarizing ourselves with the story, making silly masks, illustrating the holidays four mitzvot (commandments), and generally having a giggly time.
We examined the whole story of Megillat Esther (the book of Esther) through two different lenses. First we compared it to what we know so far about the Yetziyat Mitzrayim (leaving Egypt) story. We found several parallels between the two stories in their overall structure – an oppressor taking issue with the existence of the Jewish people, wanting to do away with them in some fashion, resistance, and then things ending very poorly for the oppressors.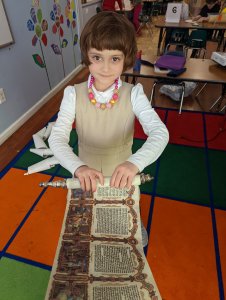 Given that the Jews at the time of the Purim story already knew about and learned from the Yetziyat Mitzrayim story, we noticed some interesting differences.
One is that the community of Jewish people work together much better in the Purim story. Esther asks for all the Jews in her city to fast with her before she takes on the scary task of approaching King Achashverosh uninvited, so we get this lovely moment of communal support. In contrast, when Moshe and Aharon first approached Pharaoh about letting

Bnei Yisrael

(the Jewish people) free from Egypt, things got worse for

Bnei Yisrael

and they, in turn, were really mad at their leaders.

In the

Yetziyat Mitzrayim

story,

Bnei Yisrael

cry out to God to save them from their dire situation and God is generally a really active character. In the Purim story, while Mordechai and the Jewish people believe that somehow someone will save them from their death sentence, they turn to each other for intervention and salvation. God isn't mentioned even once.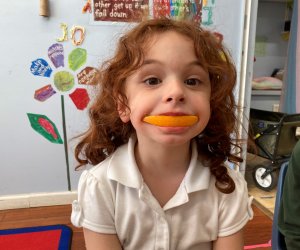 We set up our second read through Megillat Esther by practicing responding to situations in which we felt really upset or angry in a few different, productive ways:
Stay calm and make a calm, kind choice despite feeling angry

Move through the anger in some way before trying to make a choice or respond

Respond in anger, and then afterwards figure out how to move forward with compassion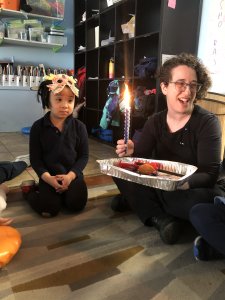 There are A LOT of moments in the Purim story where someone gets angry, and we noticed that they generally took none of these routes. Several characters respond in anger by killing or planning to kill the person or people who offended them. We identified them as anti-role models for ourselves for the moments of our own anger and imagined how different the story could have been if Haman or Achashverosh had some good calm down tools.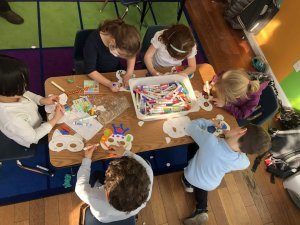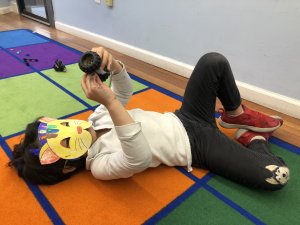 Shorashim was so excited for Purim. We started the week reviewing the story of Esther and made some interesting comparisons of King Achashverosh and Pharaoh.
Here are some thoughts:
King Achashverosh is nicer than Pharaoh because he listens to Esther and stops the Jews from being killed

King Achashverosh isn't a good king and parties all the time and listened to Haman initially when he wanted to kill the Jews

They're both mean
Kiddos also reflected on the similarities in the story:
They both have some being exiled (Vashti and Moshe when he kills the taskmaster)

Evil Leaders

Jews being persecuted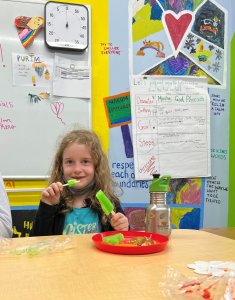 Later in the week, we watched a trailer from the new Disney movie, Turning Red. We noticed that the main character, Mei, has a big feeling, she turns into a red panda! When this happens in the trailer, Mei runs away. We felt that this situation of having big feelings happens a lot in the Purim story and Yetziyat Mitzrayim.
We listed moments in both stories when the characters are having big feelings and how they react to them:
Esther feeling nervous approaching the King -> asks her people to fast and asks for another dinner

Moshe killed the taskmaster -> runs away into the desert

Haman upset that Mordechai doesn't bow down to him -> plans to kill all the Jews

Pharaoh heart hardens -> doesn't let the

ivrim

go
Kids tried to identify the feelings Mei could have possibly been feeling like embarrassed, mad, overwhelmed, and upset. Kids brainstormed other things that Mei could have done instead of running away.
Mei could have taken a break

She could cry, that helps me

She could have intervene in the situation to prevent her from turning into a red panda
Kids also reflected on whether running away is an ok option when you're upset. We didn't come up with a definite answer but some kiddos felt that when they separate themselves from a situation, they can be with themselves and feel better.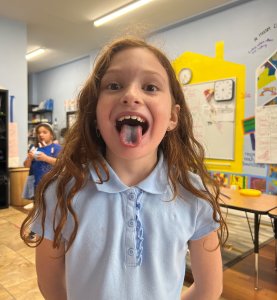 Shorashim's Shulchanot Avodah (activity centers) for the week included:
Mask decorating

Silly Games (staring contest, The Haha Game, Purim themed mad libs)

Creating the

mitzvot

of Purim (kids used sculpey to create tiny objects that represented each of the the 4

mitzvot

of Purim,

Mikra Megillah

(reading the

megillah

),

Seudah Purim

(a big Purim feast),

Mishloach Manot

(sending gifts to family and friends), and

Matanot L'evyonim

(giving

Tzedakah

)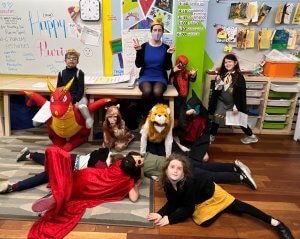 Nitzanim (3rd-5th graders) rang in Purim by practicing the mitzvah of reading the magillah. As we jumped from reader to reader, we passed around a crown to wear a la Vashti and Esther. We discussed how Esther hides important parts of her identity to protect herself, which is why she takes on the name Esther instead of her Hebrew name, Hadassah.
Nitzanim reflected on times when we hide certain parts of ourselves for our own protection:
I don't share all of my pronouns with friends from school.

When a friend asked me if I was sad, I said I wasn't sad, I was disappointed. I realized later that I was feeling sad.

I don't share too much about myself on the internet.
This led us to ponder where we feel like we can share all parts of ourselves.
Here's where Nitzanim feel comfortable to be their full selves:
My house. I know everyone there!

My living room.

My bedroom.
We also unpacked the way that Esther had to balance her own needs along with those of the Jewish people who were counting on her when standing up to the king and Haman. Nitzanim reflected on how Esther asked her community to pray and fast for her for three days leading up to this confrontation.
We thought about the answers to these questions:
How can we be there for someone, even if we don't have the access to be there in-person with them?
Letters

A heart telephone

A real telephone
How can we support others when we ourselves are going through a challenging time?
Telling someone you're also afraid of things can help them when they're afraid.

Saying "I feel you" when they say they're sad.
Nitzanim further explored these themes of supporting one another with a game of "All Together." The challenge is for kids to sit back-to-back and link arms with a partner, and stand up without separating. We had fun racing against the clock to stand up without separating! Kiddos were challenged to balance their physical needs with those of their partner for a silly time.
We continued our Purim celebration by practicing another mitzvah of Purim, having a seudah (feast)! Along a long table, Nitzanim joined the rest of Makom in enjoying special snacks together. Yum!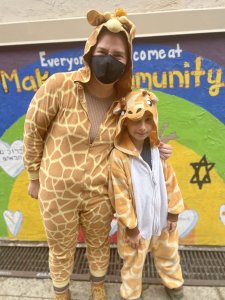 Makom's Purim Celebration was full of joy and laughter! We are so proud of all our incredible kids! Thank you to all of those who joined us. Please enjoy this plethora of pictures from the celebration.