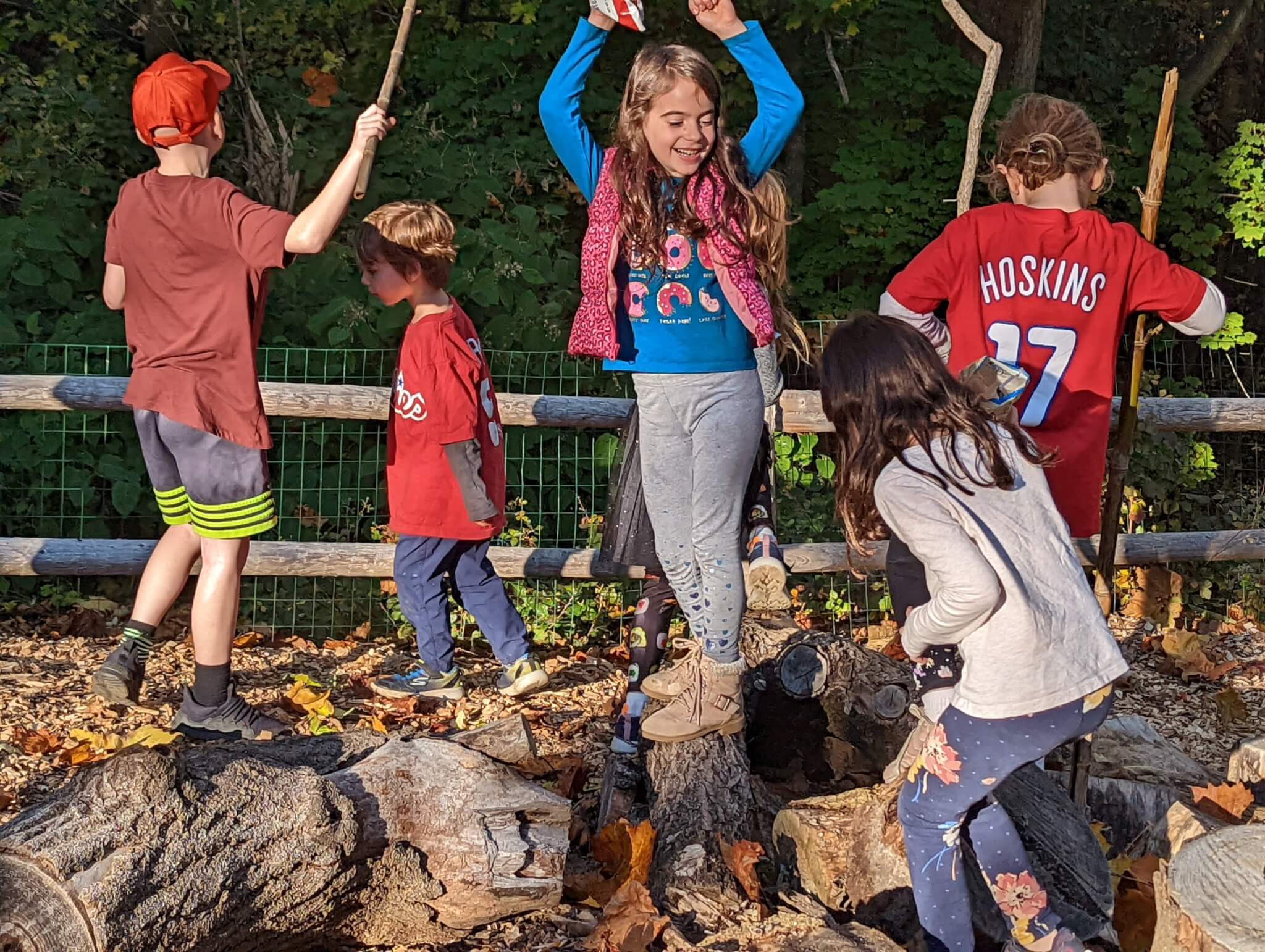 16 months ago I was sitting with Beverly Socher-Lerner, Executive Director & Founder of Makom Community, and they explained that there has been interest for the Makom Community model to be implemented in other communities. As a board member, I was excited, knowing the high-quality education and community-building principles Makom embraces. I saw the possibility of us impacting the field of Jewish Education, especially our partners in part-time Jewish Education settings. And as a board member, I told Beverly, we needed to expand the professional leadership team at Makom Community.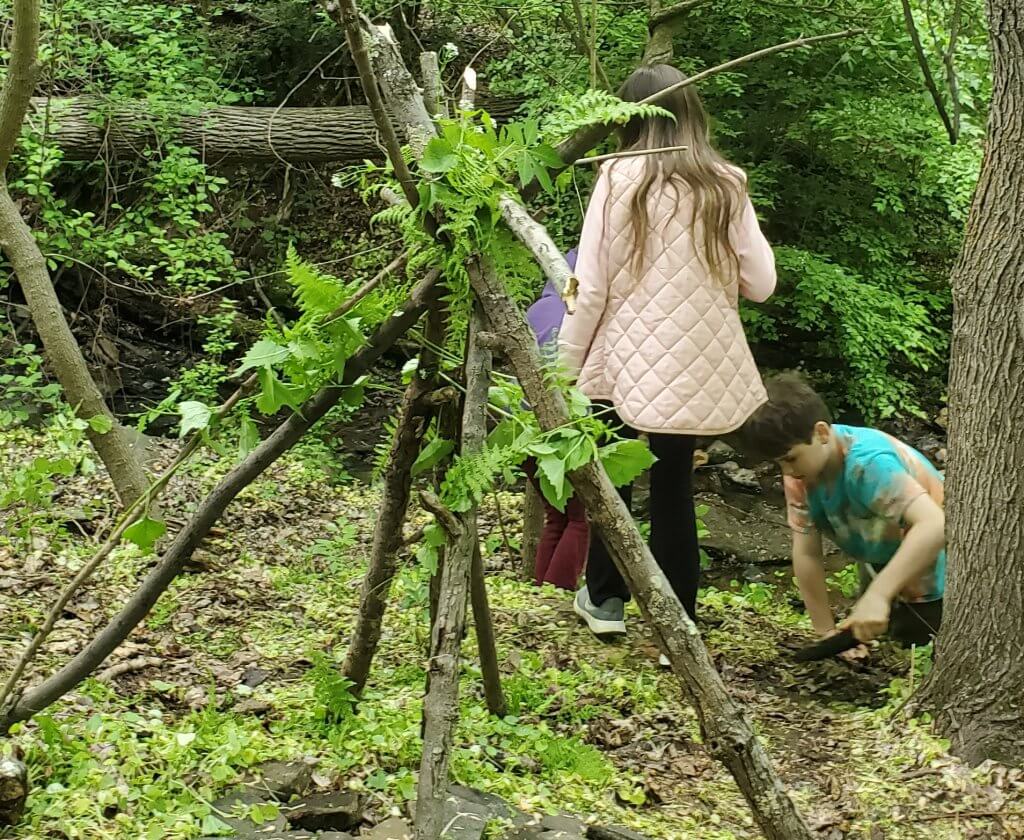 And here I am, in a new seat as Makom Community's Director of Strategy. Since last April, I have continually seen how our Makom educators, who embrace and strengthen Makom's unique pedagogy called Jewish Placemaking, hold deep Jewish learning moments and foster an inclusive and joyful community.
Beverly, Gaby Marantz, and I began to work deeply with Beth Am Israel, outside of Philadelphia, to implement Jewish Placemaking. One of the beauties of Jewish Placemaking is it is a pedagogy, a method for HOW to create a learning environment, not a curriculum that directs you WHAT to teach. Jewish Placemaking invites children and their families to engage with and challenge Jewish text to become builders of their own community. Similar to placemaking in an urban planning context, learners direct what their space looks like. Space is the physical space, but also the interpersonal, relational space we hold between people.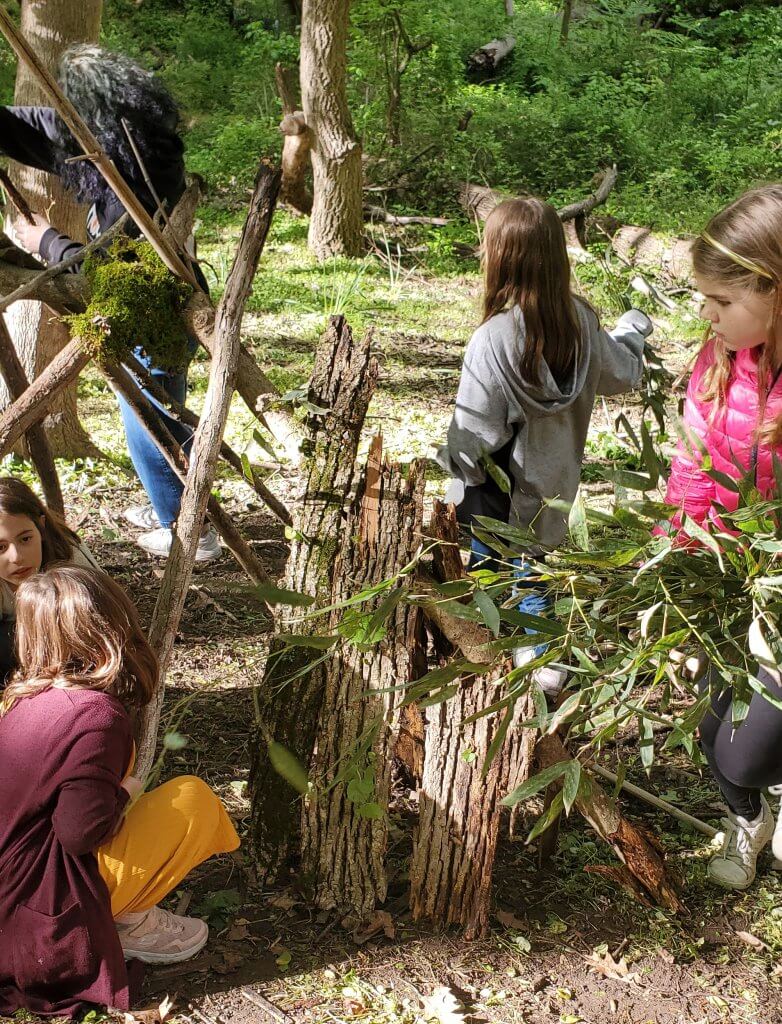 We learned a lot this past year working with Beth Am Israel! We created resources and recreated resources so they would be supportive. We coached different individuals and cohorts of employees, trained and guided them to write curriculum, and worked with them in a cohort of Philadelphia-area educators to deeply learn Jewish Placemaking. We couldn't have asked for better partners! Beth Am Israel was hungry to redesign their Hebrew School, increase attendance and create an experience that reflects the culture of their community. They were patient, gave great feedback, and worked hard to get Shorashim, roots, ready to launch in September 2022.
Shorashim takes place in their beautiful, Ya'ar/woodlands. The community cleared and created a true outdoor sanctuary and space for students to study, learn tefillah deeply, and connect to nature. During our observations in October and in May, they used their natural space to explore Jewish wisdom and connect with each other.
The moment I heard Beverly gasp with glee, was walking into the classroom they used during the dark winter months. It wasn't in the woods, it was in a classroom like many of us are tasked to teach in. In the dark winter, BAI leadership and I spent a coaching session discussing this: how can we bring the Ya'ar inside? Beverly and I decided to peek in their classroom that had not been touched since mid-winter when they returned to learning in the Ya'ar.
We saw a brit, a two-way promise with leaves, we saw a brainstorm of what to call their fort, we saw vines and art. And we saw collaborative problem-solving, connecting to our text with the brit, and self-efficacy. We saw Jewish Placemaking living and breathing outside of our Lab School. How exciting! We are seeing the deep impact of Jewish Placemaking beyond our walls.
I ended the day in the Ya'ar, as the kiddos wrote blessings for their upcoming Siddur Ceremony. I wrote one as well:
As I sit in the Ya'ar, hearing the birds, and smelling the incense, and connecting others to a chain of Jewish tradition and wisdom, I feel the power of Jewish education. My blessings are for creating spaces, physical and in between each other to deepen our love of Jewish education and community. And creating lasting moments of positive Jewish experiences for generations to come.