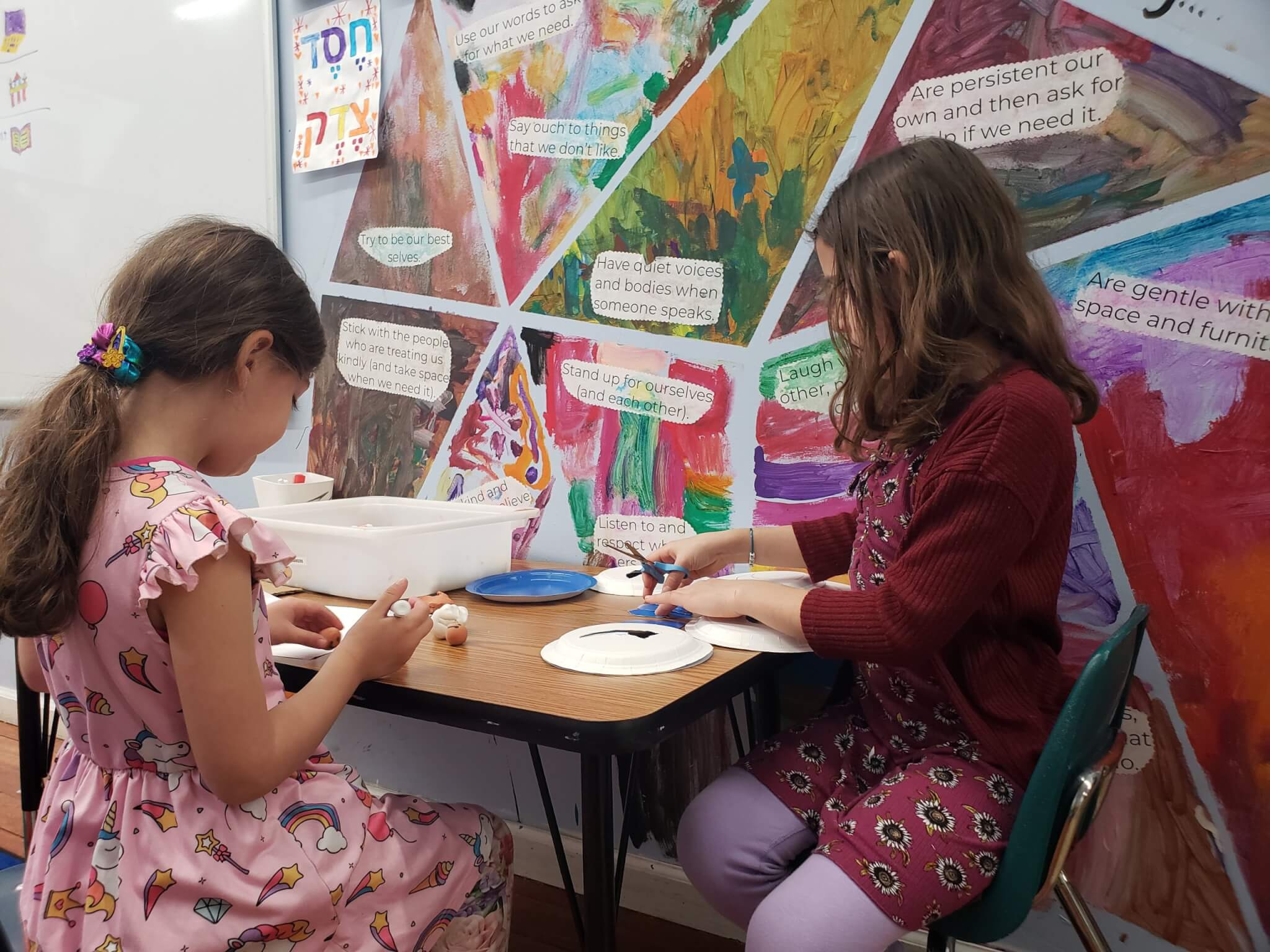 In my Winter Break Camp blog, I wrote that there are "three ingredients vital to creating a sense of joy and belonging: connection, immersion, and agency". In this piece I unpacked one way I used expansive choices to encourage agency and self-efficacy in Winter Break campers.
Now, how does one foster agency in a program when we cannot offer such expansive choices? How might educators inspire learners and instill ownership over their experience, while also engaging a community of learners in a single activity or project?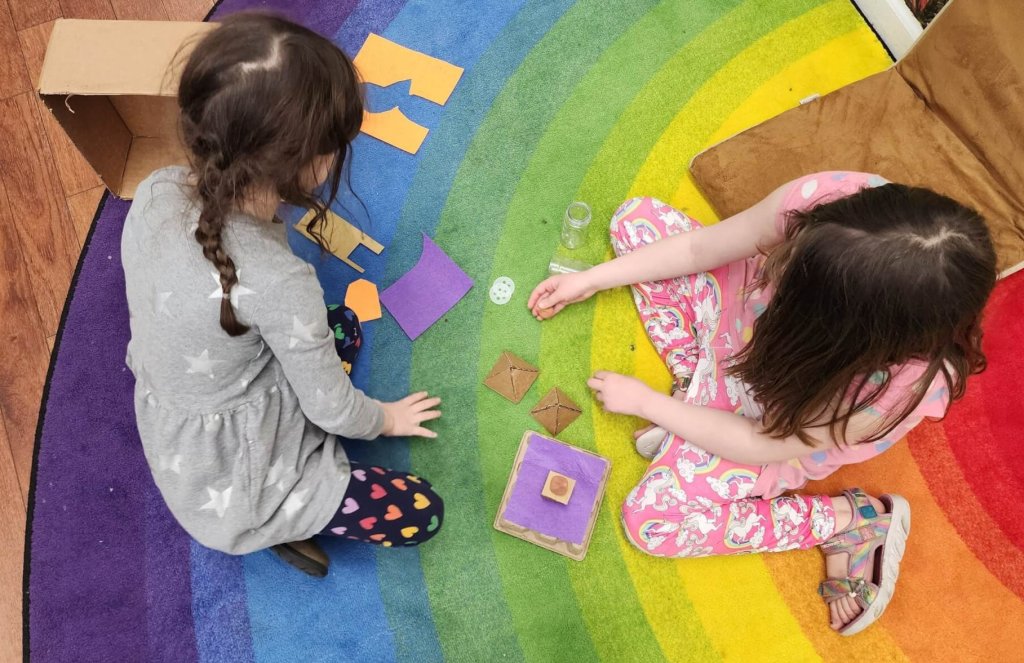 The answer, this time, is cardboard! I became enamored with the idea of "irresistible materials" after reading a fabulous post from biblebeltbalabusta.com about making lego groggers for Purim, which said:
"When activities use materials that are intrinsically irresistible, that beg to be touched, we offer the idea that being Jewish and having fun can be mutually inclusive."
Building on this idea, I knew that this Spring Break I wanted to give campers a chance to receive the same prompt and let them run with it. In honor of Pesach, we retold the story of Bnei Yisrael escaping Mitzrayim (Egypt). We told campers that they would 1) work in pairs or groups, as a little community 2) use only provided, largely recycled/reused materials and 3) create a diorama depicting any moment they chose from the story.
The provided materials included a collection of pre-cut cardboard "planks", boxes of various sizes, bottle caps, chopsticks, paper towel rolls, felt, paper, and lots of model magic provide little to inspire on their own. Instead these items create an empty sandbox in which young people can play and experiment safely.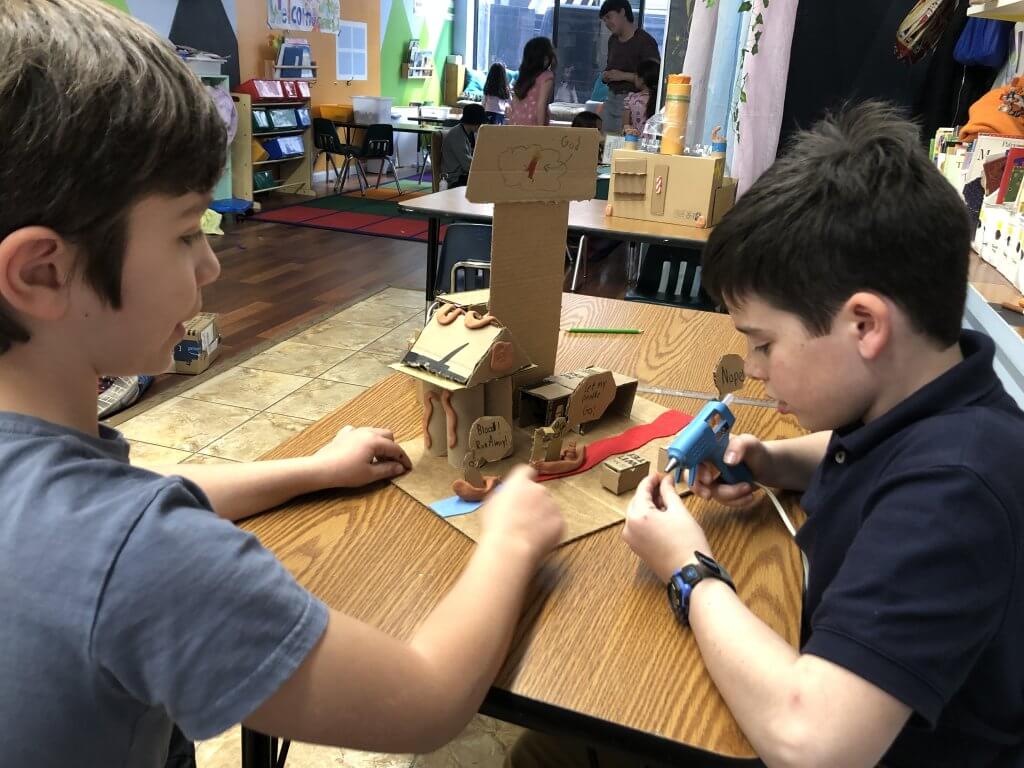 My favorite part of building day is watching campers become project managers. Campers had to communicate with their group-mates and with educators assisting with use of hot glue guns and exacto-knives, delegating what they wanted done. I was in awe of the calm, collected way that Spring Break campers spoke to each other, and how quickly groups bounced back from disagreements.
I paused the campers as we approached the scheduled end of the program block. Before I could even mention the next block of our day, they began to protest that they couldn't possibly stop before they finished their dioramas! In that moment, I saw that irresistible materials also made the content of their projects irresistible. Campers were relieved that I was prepared to rearrange the rest of the day to allow them to keep working, and eagerly return to their projects at every provided opportunity.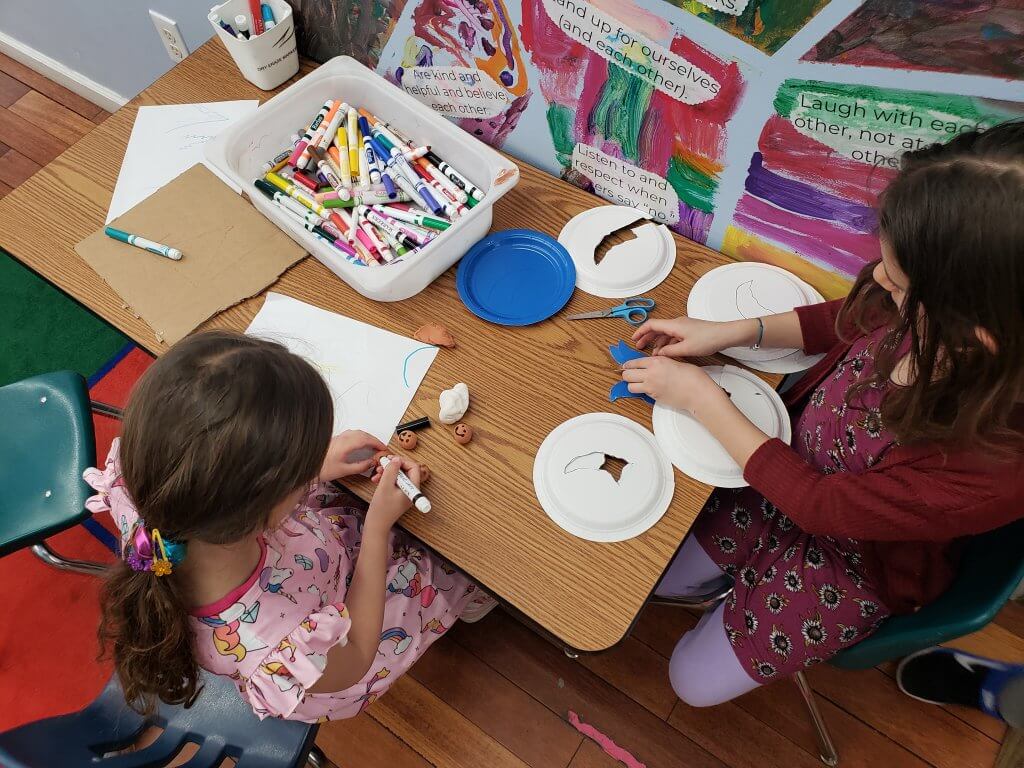 When a kid has the opportunity to step into a theoretical sandbox, decide what they might build, and reach the natural conclusion of what they set out to do, they face an opportunity. It's an occasion to expand their sense of agency and self-efficacy, to create something they feel a sense of ownership and pride over. And as educators, it is our responsibility to make space for this when the window opens to set our learners up to succeed.