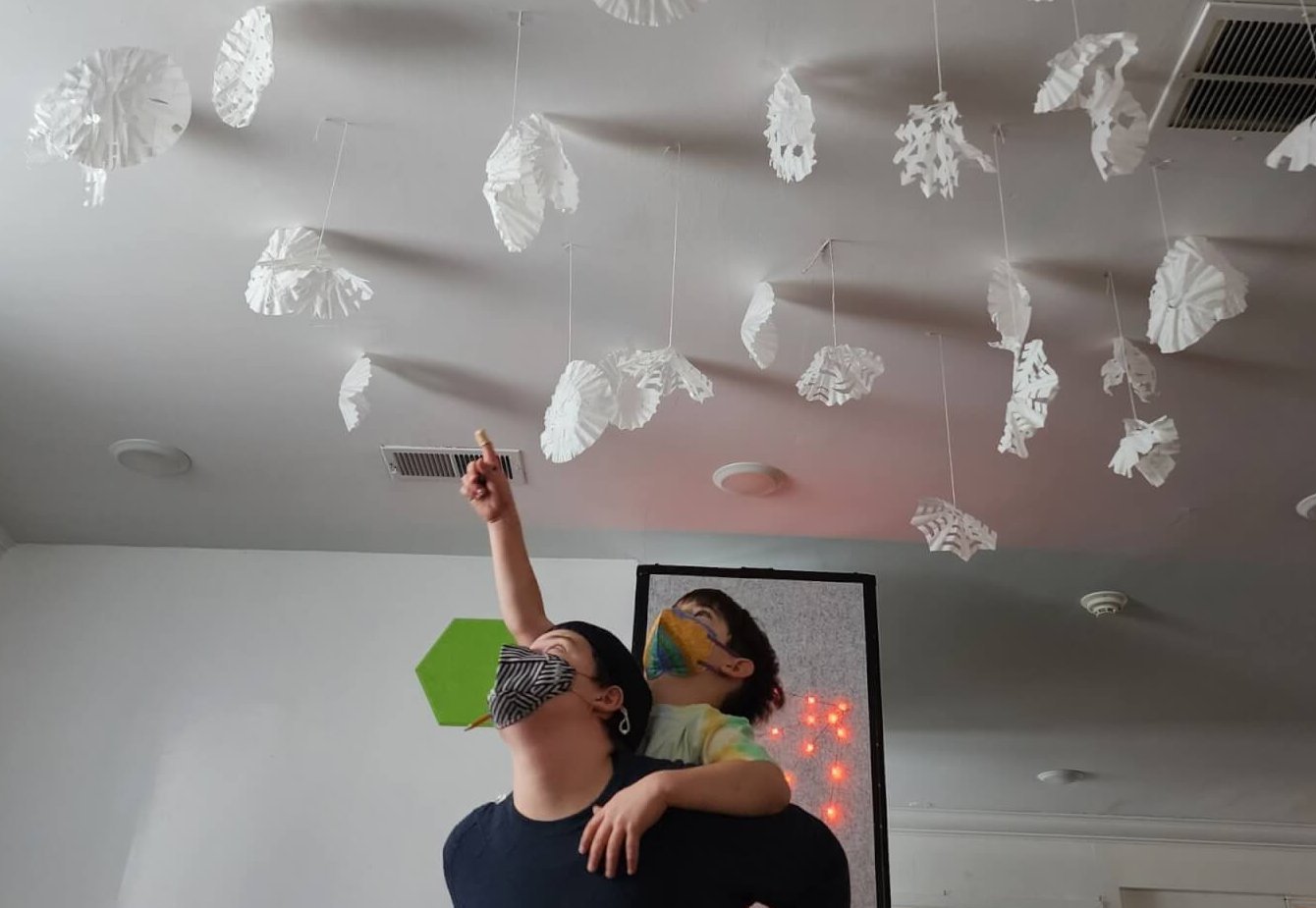 I believe there are three ingredients vital to creating a sense of joy and belonging: connection, immersion, and agency.
I define these three concepts as follows. Connection: the feeling that you belong, that you are part of a larger whole, are loved, and that you have the tools to deepen your relationships with others. Immersion: the feeling of losing yourself in a conversation, project, or experience. Agency: feeling control over yourself, and the belief you can affect change in your situation.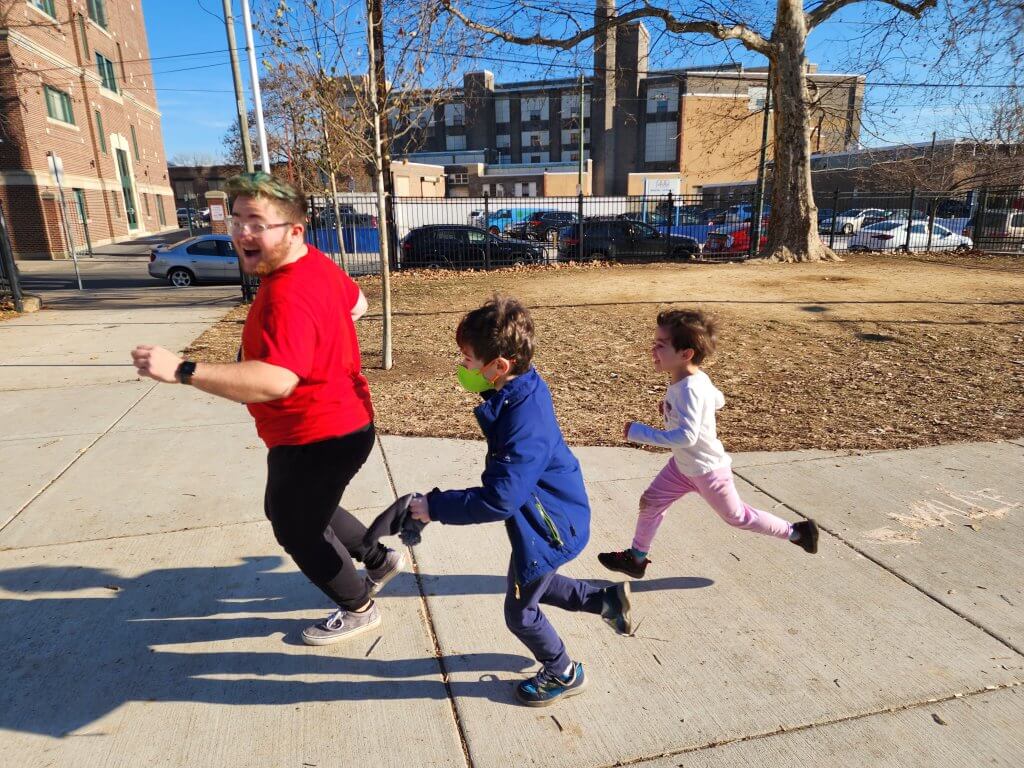 Planning Winter Break Camp, knowing the group would be smaller, my focus was on the element of agency. At Makom, we foster self-efficacy in our learners, and I made it my mission to explore that through the electives block in the camp day schedule. Electives are the time of day when campers "get to make a choice", and we typically offer 2-4 structured options and ask campers to choose one to explore.
This time, instead of offering specific structured activities each day, I provided the same guidelines for electives each day of the week: educators would set up "specialty areas" and offer any number of structured crafts, games, or skill development opportunities based on the energy and desires of the kiddos who elected to join them. Armed with a lesson plan full of detailed options, educators lovingly invited kiddos to join them in a number of activities over the course of the week, including "misparim freeze dance" (practicing Hebrew numbers when the music stops), making beeswax candles, intro to guitar, and constructing cardboard drums.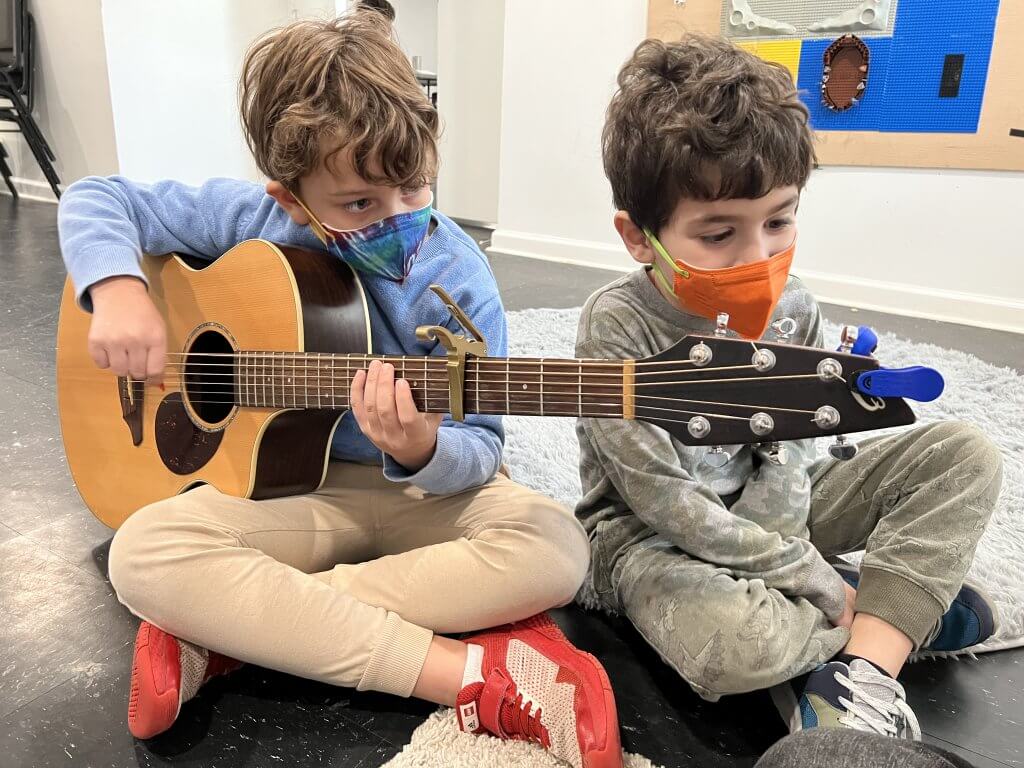 Given the freedom to choose, campers took charge of their own experience. One kiddo enjoyed working with the candle wax so much that when we ran out of wicks, he used the materials to construct a wax shabbat table setting, complete with a challah cover and vase of flowers. Older campers took it upon themselves to stop the music and call numbers for misparim freeze dance so the younger kids could play "kids against Ash", a delight for all involved.
Our ragtag crew were so taken with the process and product of making coffee filter snowflakes that they began imagining a wintery wonderland of hanging snowflakes. Encouraged by educators equally enamored with the craft, kiddos decided to carefully save all of the little scraps generated by their snowflakes. This enabled the most joyous moment of the whole week.
On Thursday, the kiddos went to the park and when they returned their snowflakes were dangling over the rainbow rug as though cascading from the sky. We laid on the rug and gazed at the fruits of our labor, and then of course, what goes up must come down. I gleefully tossed the paper scraps over the campers, generating a brief but glorious snowfall, followed by a "snowball fight", "snow angels", and during clean up, a human snow plow. Kiddos and educators alike called it a moment to remember, and it existed only because we are fortunate enough to build a community where every person feels connected, present, and free to make a choice.