Now that summer is here, we wanted to take this opportunity to share our favorite moments from this past year with you. Which one is your favorite?
10.
The Anafim (4th-7th grade) kiddos led the Torah service at our Family Sukkot Retreat in October. Their thought-provoking questions demonstrated how at Makom we learn from each other and from challenging the Jewish wisdom we are interpreters of!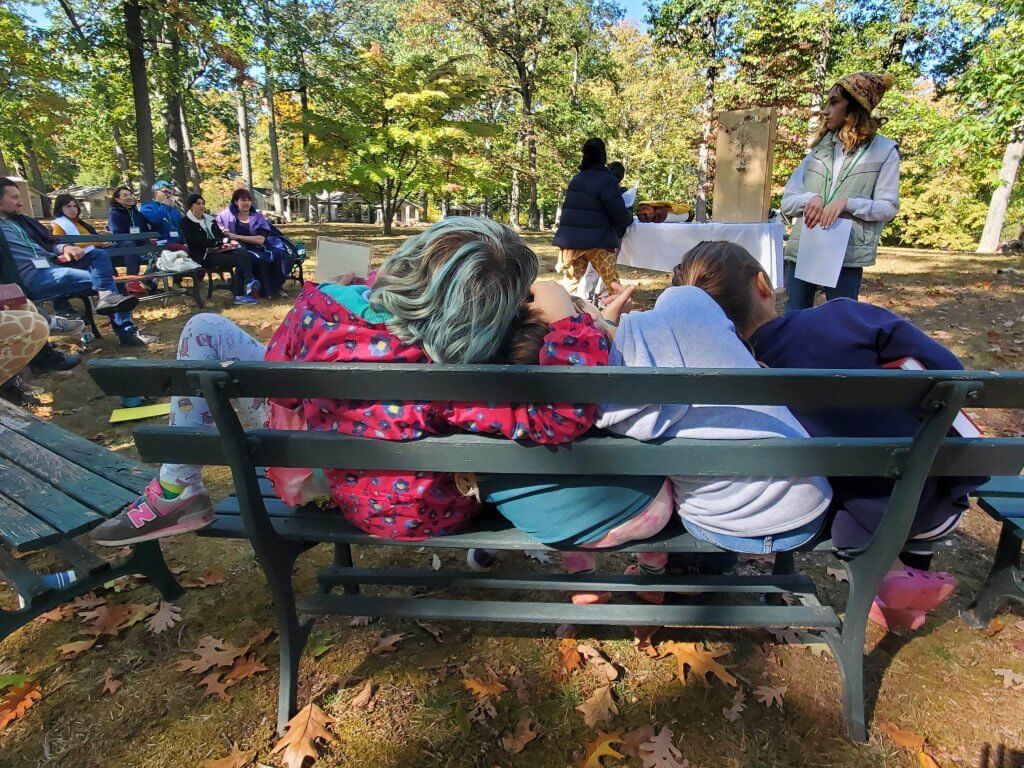 9.
We love getting to catch up and check in with kids as we walk to Makom Community from school. It's a great time to develop relationships with the kids and do the community building required to practice being in kehillah (community).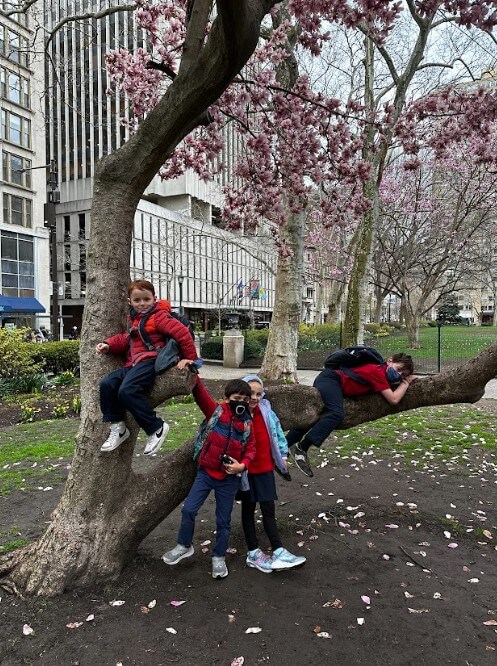 8.
Garinim and Shorashim (PreK-2nd grade) learners practiced celebrating each other in a community talent show! In Unit 2, we discussed Hallel and the power of praise. Each kiddo had a day to prepare their presentation, and the next day it was show time. It was uplifting and inspiring to see how every kid praised their peers unconditionally.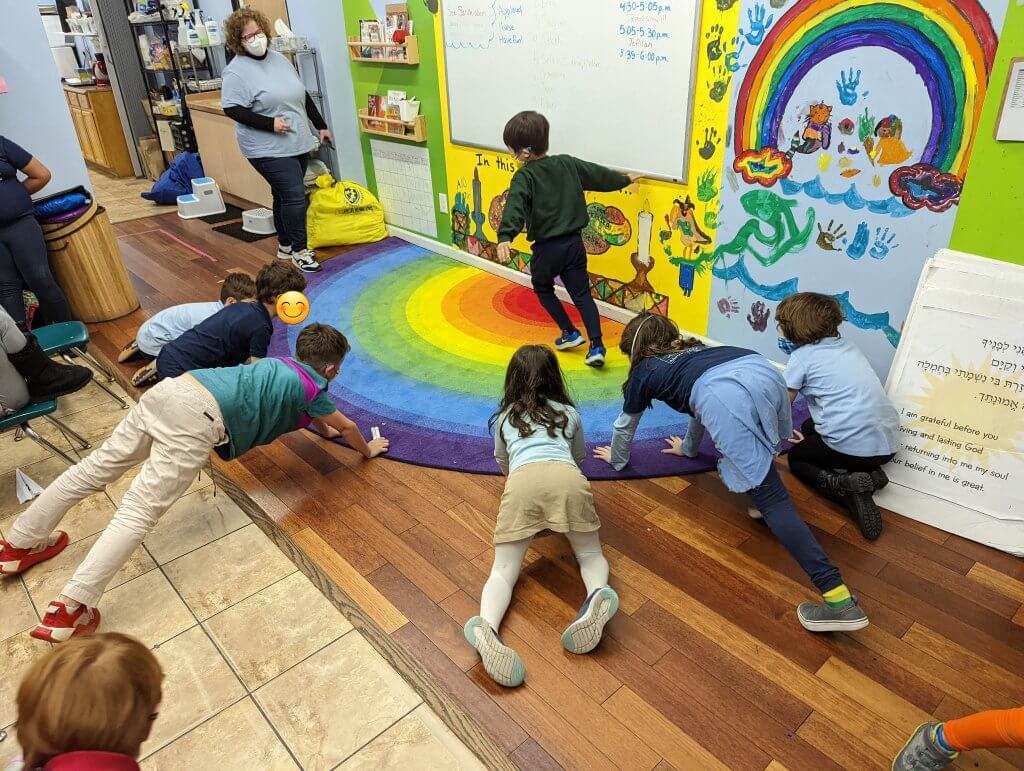 7.
We loved seeing learners who hardly knew any Hebrew letters at the beginning of the year sounding out words! This lays the foundation for kiddos to make their way towards Tefilah mastery, both reading and building a deep and personal relationship to Tefilah.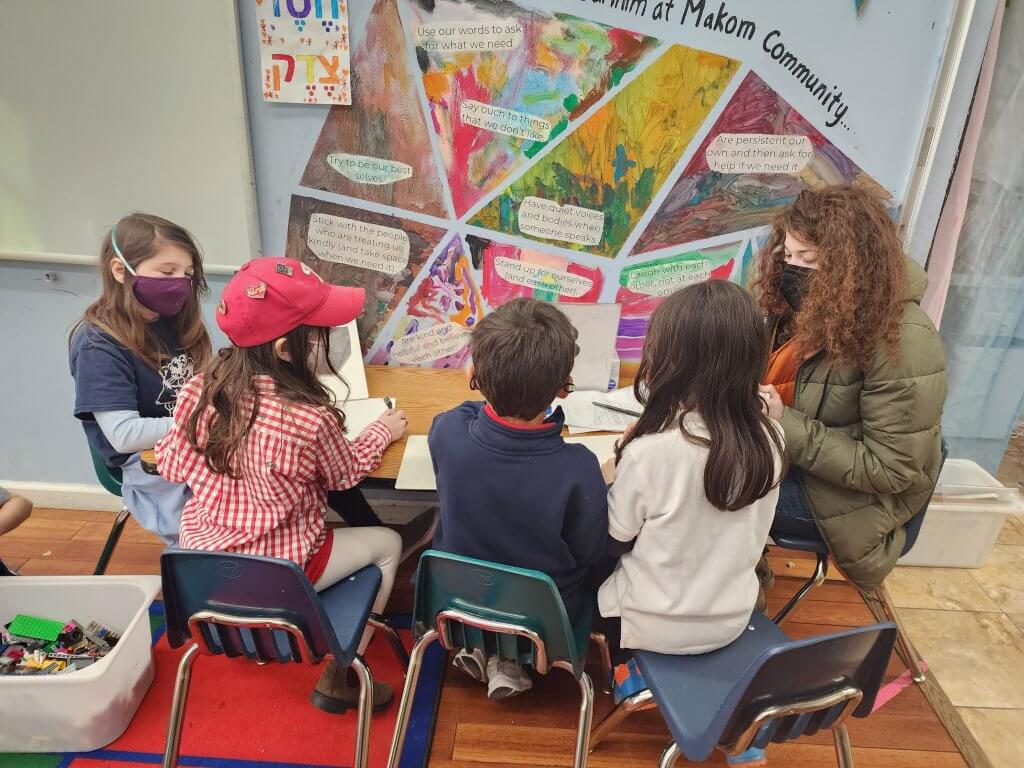 6.
Anafim (5th-7th grade) examined Parshat Bechukotai, which is largely rules and consequences that Moshe relays to Bnei Yisrael should they disobey. The kids had an incredible conversation about what makes rules reasonable or not reasonable in their lives.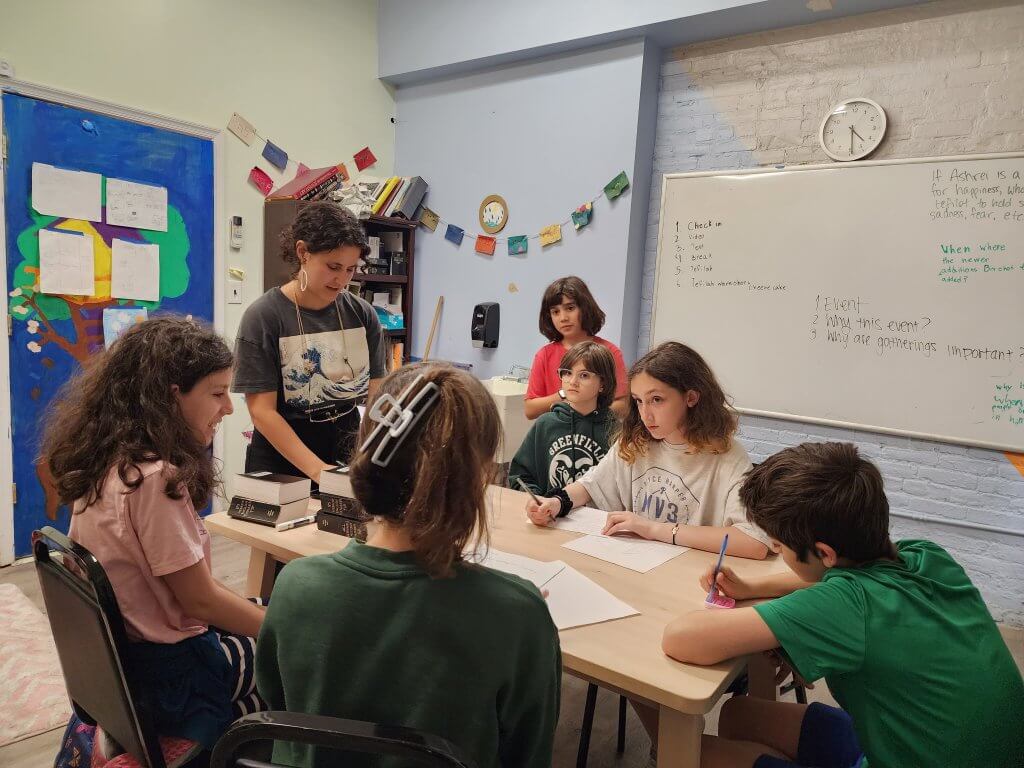 5.
We brought the Nitzanim (2nd-4th grade) learners to a local south Philly art gallery with an exhibit on repurposed trash. The kids were so proud of themselves after getting the chance to make their own art pieces out of recycled materials. Their creations were even displayed in the gallery!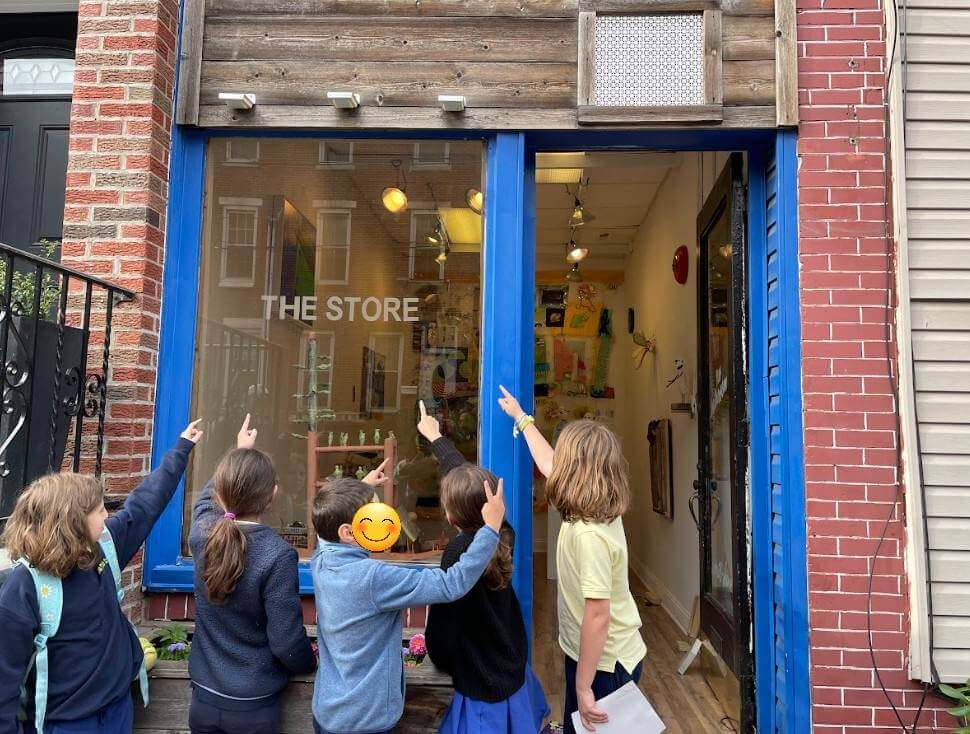 4.
Just like Bnei Yisrael who eagerly contributed to build the sanctuary, we set aside time to acknowledge the contributions of the kiddos in our community! The Shorashim (1st-2nd grade) went around the room writing nice things about each other on pieces of paper. They were eager to write as many kind words as they could think of!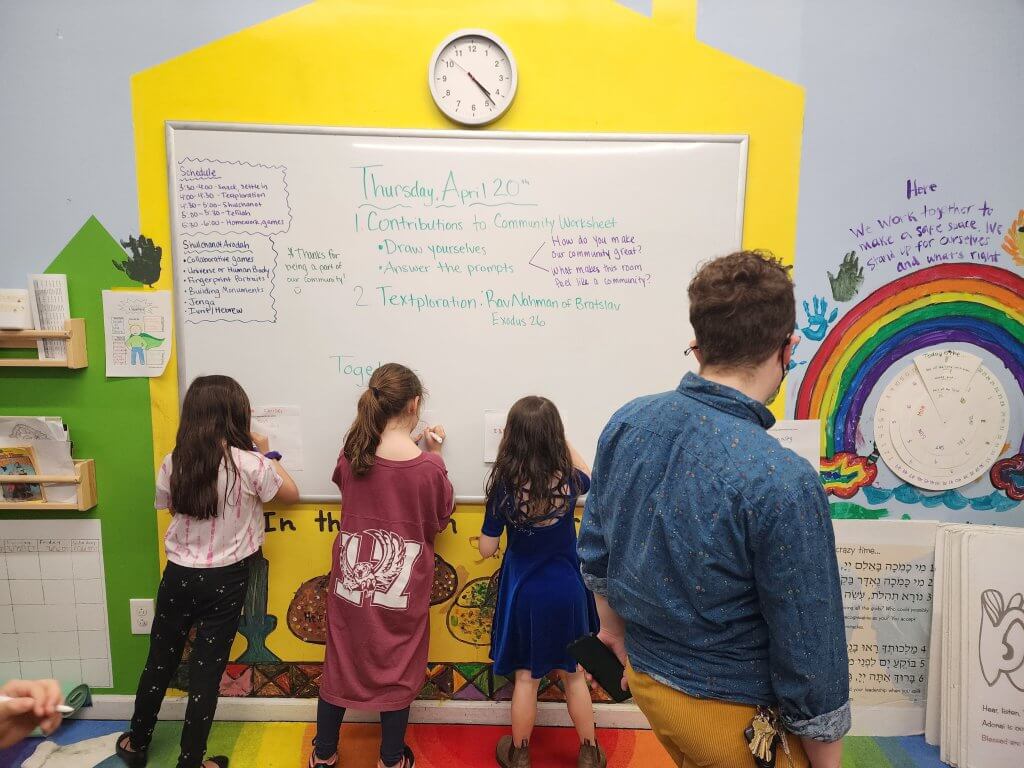 3.
The Nitzanim and Anafim (3rd-7th grade) were all super excited to chant Megillat Esther for our family Purim celebration. They worked hard to learn both the Hebrew and the melody for their verses. These kids were absolute rockstars helping a huge crowd of friends and family to fulfill the mitzvah of hearing megillah.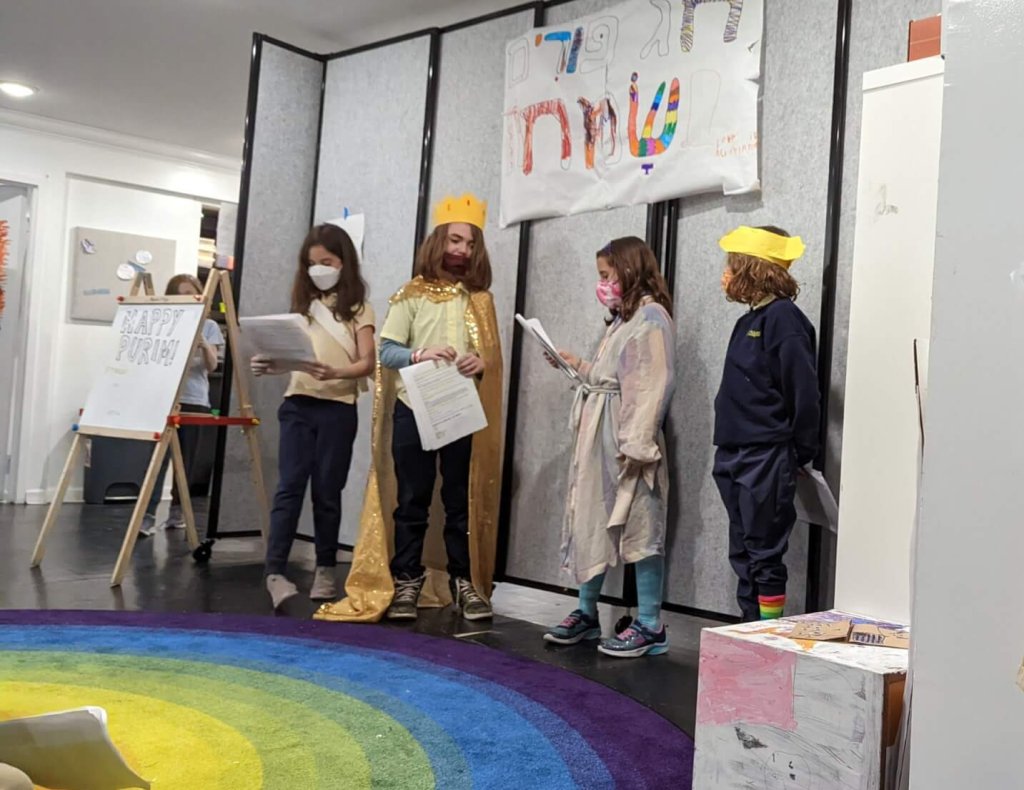 2.
The Garinim (PreK-2nd grade) love singing together during Tefilah: Prayer, Music, and Movement! We love the communal experience of gathering together in front of our mural with Micah and their guitar!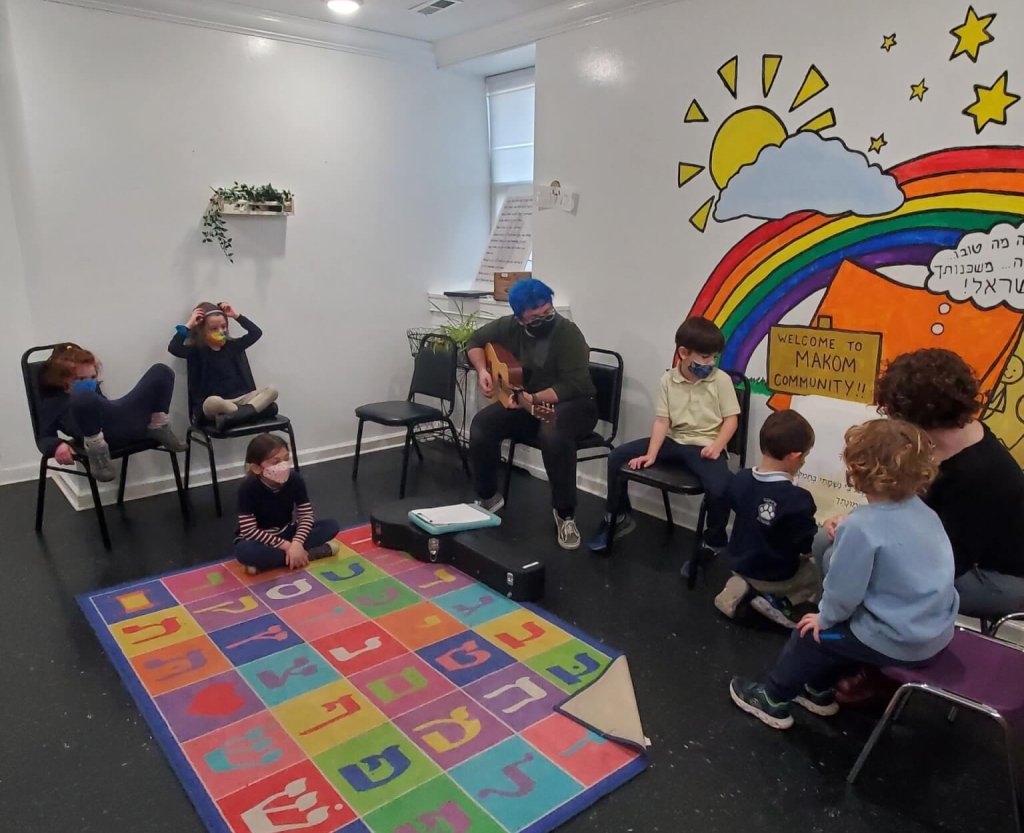 1.
Winter Break Campers practiced both finding and creating light in the darkness by beautifying the South Philly space with lovingly cut paper snowflakes. They made so many beautiful snowflakes and diligently saved the scraps, so that we all could lay under the gently spinning creations and experience a snowstorm indoors.