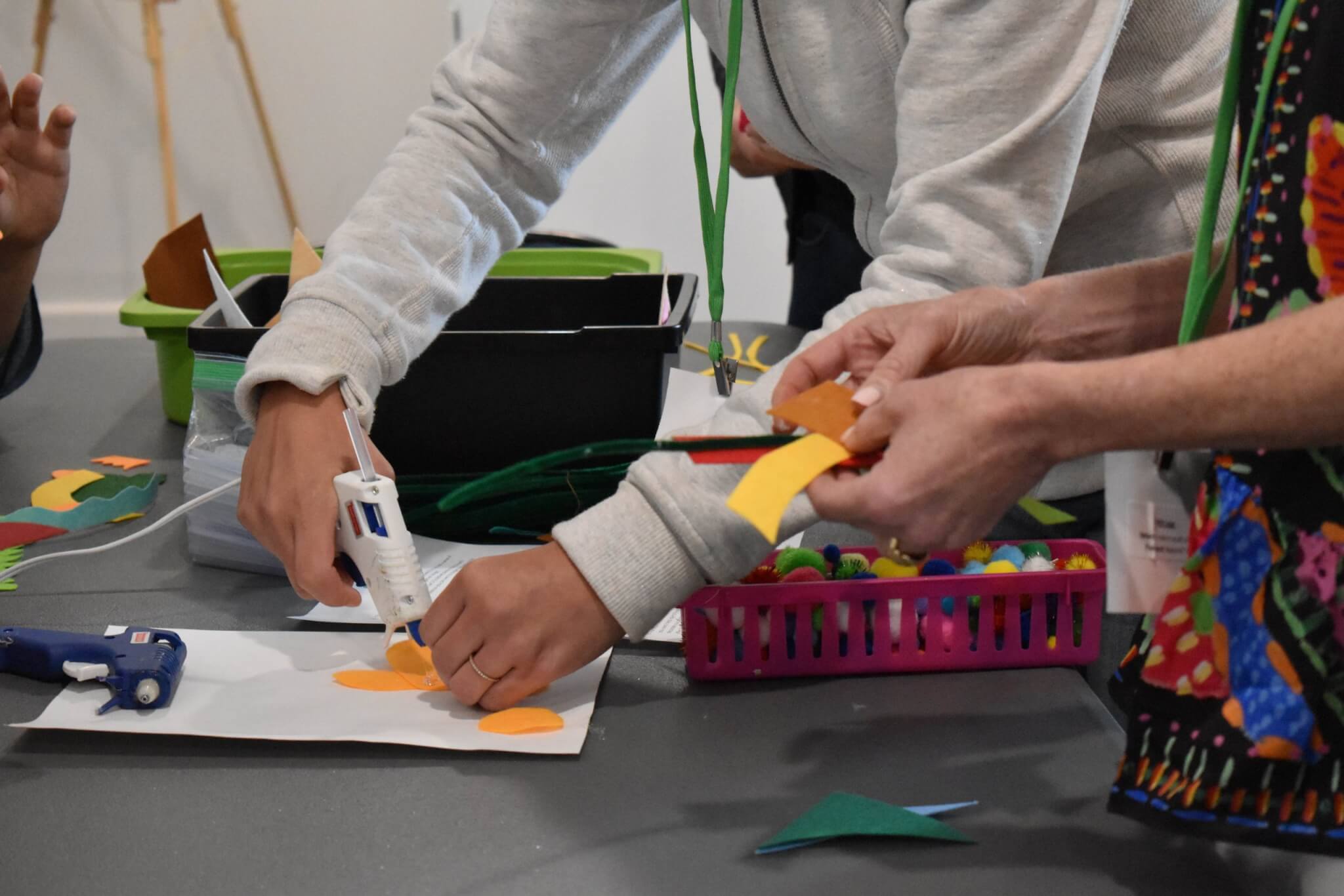 Makom Community's 2023 Summer Conference, entitled Jewish Placemaking: Planning for Joy, sought to explore joy through the principles of Jewish Placemaking. After two very full days of schmoozing, learning, teaching, and playing, it is safe to say that the over thirty educators who attended the conference were reminded of the joy of radical approaches to education and inspired to integrate new ideas into their classrooms.
As an educator entering my third year with Makom, my perspective was a bit different. I entered the conference comfortable with the concept of Jewish Placemaking and have implemented it into my classroom in the past. However, I really felt the importance of having a dedicated space to explore these concepts when, halfway through the first day I observed as a group of esteemed educators and clergy sat together and became laser focused on forming tissue paper flowers that would later on serve as our centerpieces for dinner. This group art project, in which educators could select from three different approaches to create floral decorations, exemplified the aspects of Jewish Placemaking that make it successful.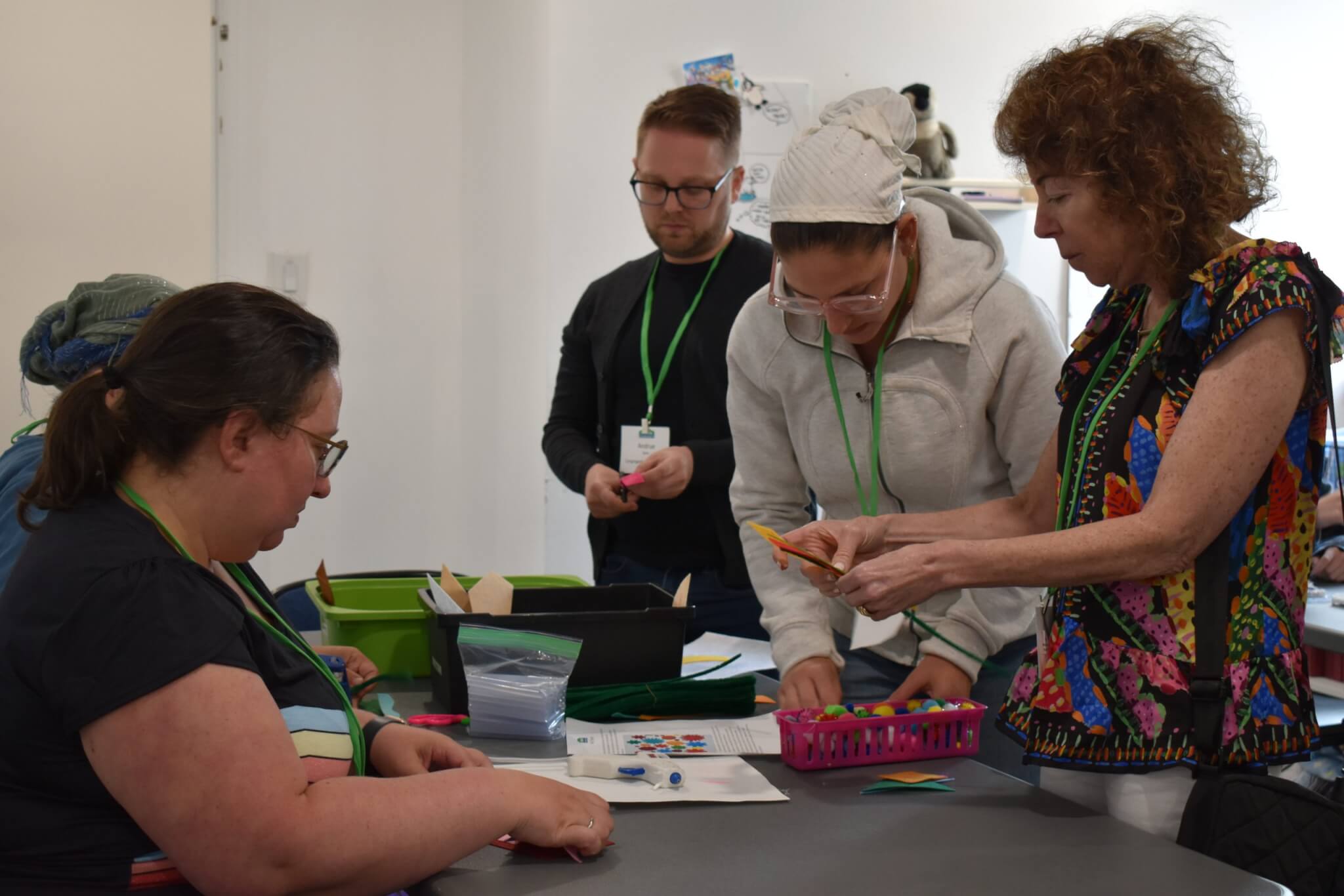 For one, as was the theme of the conference itself, this intentional yet flexible approach to education promotes joy. We could have purchased flowers for our centerpieces, but seeing the care and excitement with which the participants approached this activity helped to dissolve any implicit barriers or imposter syndrome one might have felt coming into this environment. When we checked in with participants later on, several reflected that before arriving, they felt an unease as to whether they belonged here. Being able to enter a space of judgment-free play enabled the level of comfort and openness necessary for learning.
This flower exercise also demonstrated the exciting things that can happen when you provide learners with tools as opposed to limitations. In preparation for the activity I worked with other staff members to make examples of what the flowers would look like, and I am happy to report that most of the creations ended up looking completely different than what I had imagined.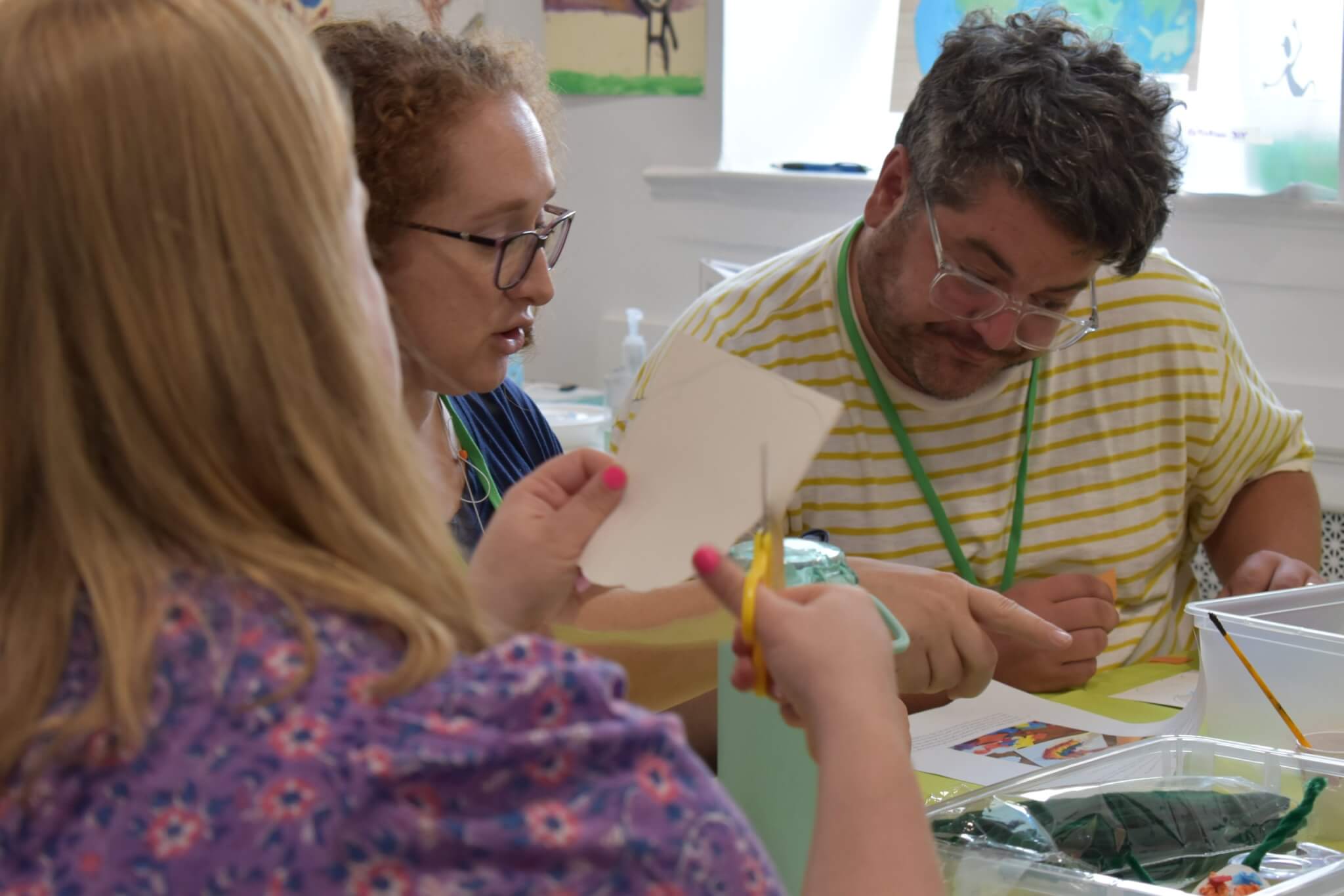 Finally, this simple project brought in one of my favorite aspects of Jewish Placemaking theory– the reflection of learning on the physical space. An activity that took thirty minutes to complete had an impact that reverberated throughout the entire conference, as our creations filled the tables during dinner, sparking conversation between former strangers and reminding us of the importance of play. I left the conference reinvigorated and energized to bring these values into the classroom this school year. When the year picks up and the days get longer and colder, I will be able to look at the flowers we created and get a reminder of how joyful learning and growing can be.