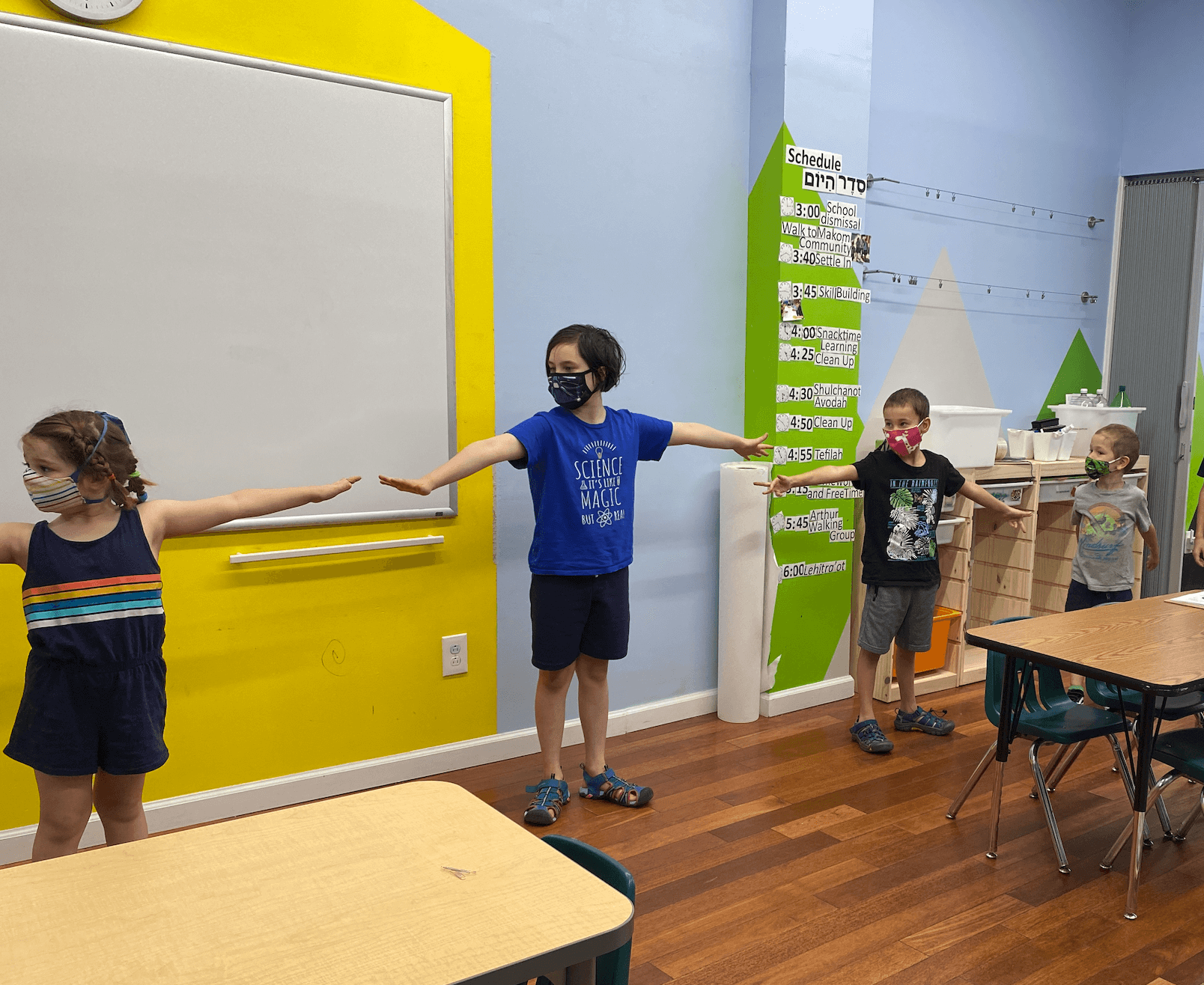 August camp is off to a fabulous start! We are so happy to be back with kiddos, and have had so much fun this week. Here's a look at what we've been up to:
This week's theme was Fantasy and Magic. Every day we've taken a deep dive into a different form of magic and looked at it from a Jewish perspective. Monday was all about Harry Potter and the Torah. We discussed how magic presents itself in Harry Potter and other fantasy worlds and how magic presents itself in the Torah. We noticed that there were some similarities in the stories of Harry Potter and the Torah as well. One kiddo realized that Harry Potter and Moshe both grew up thinking that they weren't very special, but ended up being really important to the people around them.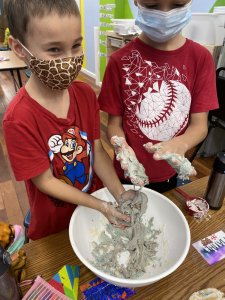 Our theme for Tuesday was Golem. A golem is a magical being made of inanimate materials that is created when we need protection. We made our own individual blanket forts that made us feel protected, and we sorted some activities based on whether or not they would protect us. We ended up having a lively debate about whether or not eating Lucky Charms for breakfast protects us. We decided that it might not be very good for our teeth, but it can help protect our emotional and mental health.
On Wednesday we dove headfirst into talking about blessings and curses. We decorated blessings jars, and inside we put some strips of paper. On those strips of paper we wrote down reminders of how we are blessed in our lives, so when we feel upset and sad, we can reach into our blessings jars and give ourselves a reminder of the good things in our lives. We also offered blessings to our friends and family members. Some examples are:
I bless you with…
A good life

A good breakfast

Love

Food and a house

A fun birthday

Kindness

Hearts

Good friends

Something that you love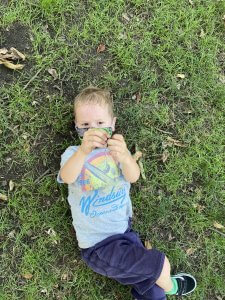 On Thursday we had a crash course in Kabbalah (Jewish mysticism). We talked about how magic and mysticism may not be something that we can see, but we can still believe in it. We noticed that we can't see gravity, love, oxygen, and wind, but we still know that they're there. This can be translated to the idea of God, and how we can't see God but we can still feel God.
We are so impressed with how fabulous all of our campers were with our new safety plan! Kiddos came to camp with some pretty awesome masks, including a Harry Potter mask, a Pikachu mask, and a mask covered in giraffes. We are all working on perfecting the art of handwashing, and getting very good at scrubbing our hands for 20 seconds. We even remember to get our thumbs and the backs of our hands!
It's been so wonderful to have kiddos back at Makom Community, and we're so proud of how well everyone is handling all of our new protocols. We are working hard at keeping ourselves and each other safe, and doing a great job of it. We're excited for our next few weeks of camp, and for Distance Learning and Jewish Enrichment in the fall!