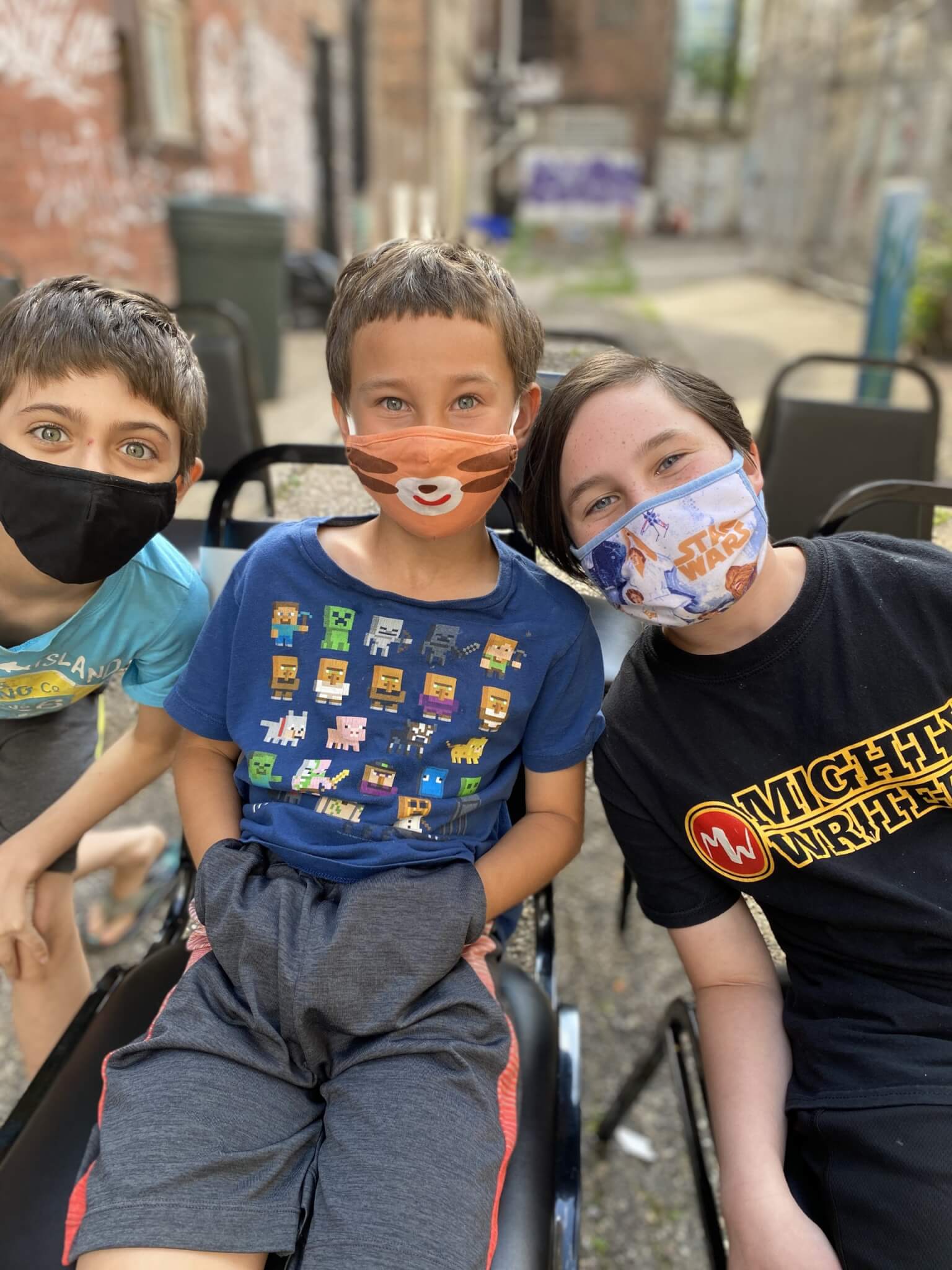 We hope you are getting ready for a fabulous summer! We're gearing up for 5 awesome weeks of School's Out Camp with your kiddos, two weeks in June and 3 weeks in August. Join us to write a play, create , and party! See more details below, or click here to enroll by the week.
Our summer camps are weekly.  The cost is $375 per week of camp, Monday-Friday from 8:30am to 5:30pm each day . 
June 2021 School's Out Camp Dates and Themes
June 14-18: Avot v'Imahot: Creative Storytelling, Theatre, and Motion


Learn all about our

Avot v'Imahot

(fathers and mothers), create character puppets, write, direct and perform in a play!

June 21-25: Exploring Jewish Fairy Tales and Superheroes


Superheroes are all around us! Read fairy tales, create your own narratives, and learn about real life Jewish superheroes. 
August 2021 School's Out Camp Dates and Themes
August 9-13: Music, Movement, & Creation


It's time to move your body! Create instruments, throw a dance party, and learn our Makom Community song. (Many of you collaborated to write it!)

August 16-20: What Are We Made Of? Makom Community, Israel, and You


Join us for a week all about Israel! Learn about the Israeli artist

Hanoch Piven

, create a self-portrait, and explore how we are innovative at Makom Community. 

August 23-27: Digging Into the World Around Us


The world is full of wonder, and we're here to explore and appreciate it all! Join us for a week full of science projects, cooking, and art. 
Sample Schedule
8:30 – Arrival, handwashing, and games
9:30 – Snack, overview of the day
10:00 – Drama games
10:45 – Gross motor games
11:30 – Lunch
12:00 – Outside play at Greenfield
1:30 – Rest and relaxation (R&R)
2:00 – Snack
2:30 – Art project
3:15 – Drama games
4:30 – Tefilah: Music and Movement
5:00 – Pick up, pack up, and games
5:30 – Last pickup at Makom Community
Sample Activities
Art project: Decorate planting pots with markers and stickers, and then plant seeds to create your very own magical beanstalk. 
Gross motor game: Take part in a superhero scavenger hunt, and look around Makom Community for objects that make you feel super. 
Tefilah: Lead parts of our prayer service, or use your siddurim to write down or draw ideas that come to you during Tefilah: Prayer, Music, and Movement.
Drama games: Each table group gets a paper bag full of random objects and you have to tell a story using those objects. 
R&R: Time to rest and recharge our batteries. During this time you can rest on the pinat shalom (peace corner), pick out a book, color, etc.
Email Amanda with any questions, or call (484) 278-1335 for more information. Click here to sign up today.