Let me tell you a story. Once, there was a community. It was full of some of the loveliest humans. Every day they came together and did their best to be kind, inclusive, and helpful. Sometimes they made mistakes—someone would take a toy without asking; someone would walk away from a mess; someone would use an unfriendly word—but they always did their best.
There were teachers in the community who planned day after day of fun, exciting activities for their students. They thought up art projects, field trips, science experiments, baking projects, group games, and more! But some of the best moments came out of the activities the kiddos made up for themselves. Those moments are what this story is really about.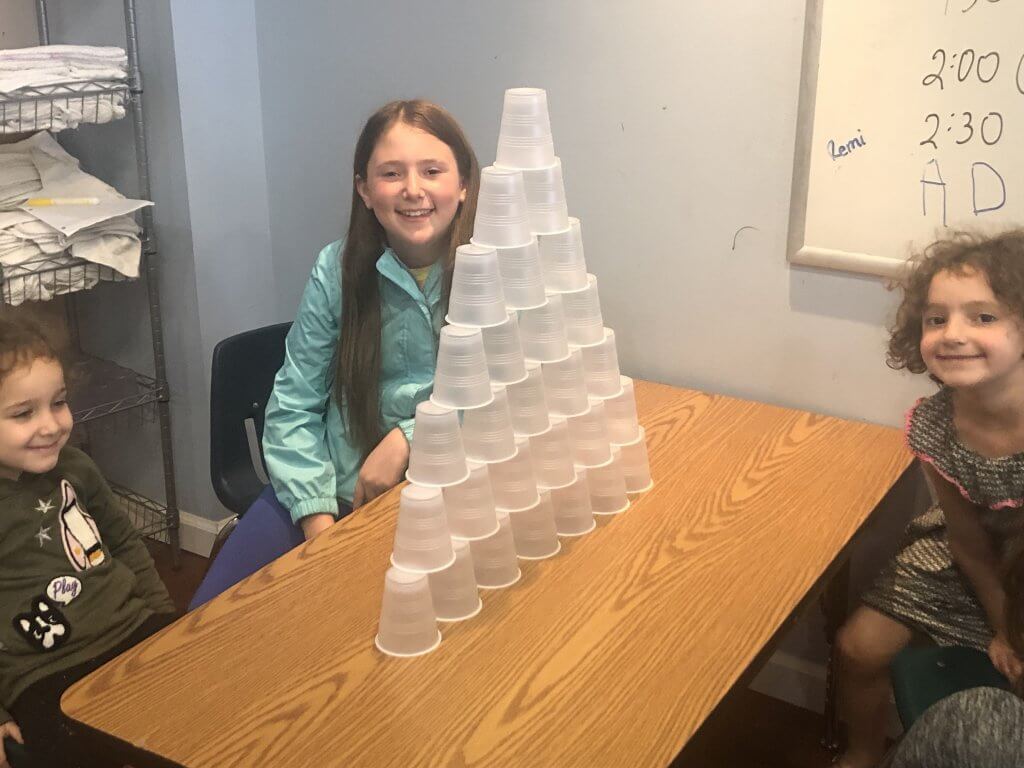 One day the teachers divided their students into four groups. Each group would have a few minutes to do a small project: build a tower out of cups, make a model magic creation, build a kiva plank structure, or show a story on a felt board. The plan was that, after a few minutes, the groups would clean up their stations and rotate to the next one. But the kiddos at the storyboard table wanted a chance to share their stories. "Sure!" the teachers said. "We can add a few minutes for that too."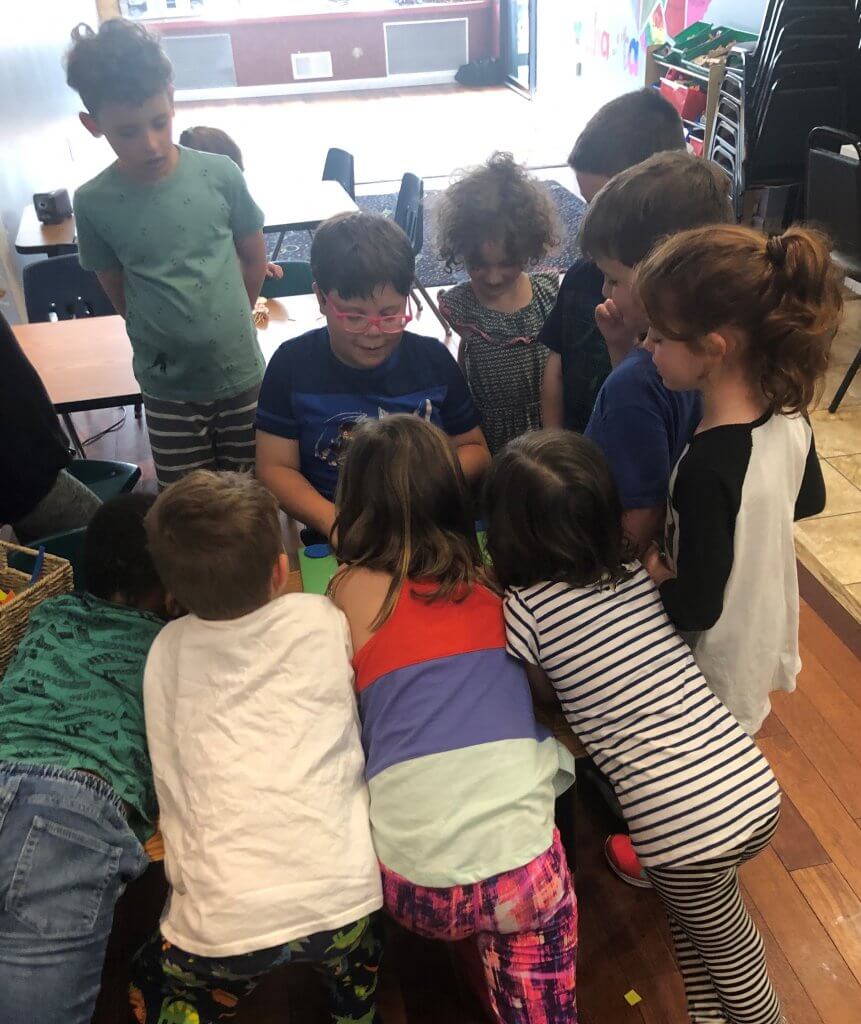 One kiddo at a time would stand up and show off their felt board. The others gathered around eagerly, making sure everyone had a spot where they could see and hear, using quiet, calm bodies, and listening ears. Some of the stories were short, some were long, most were silly. No matter what, the students listened kindly to their friends and cheered and applauded when they were done. The teacher's hearts were warmed.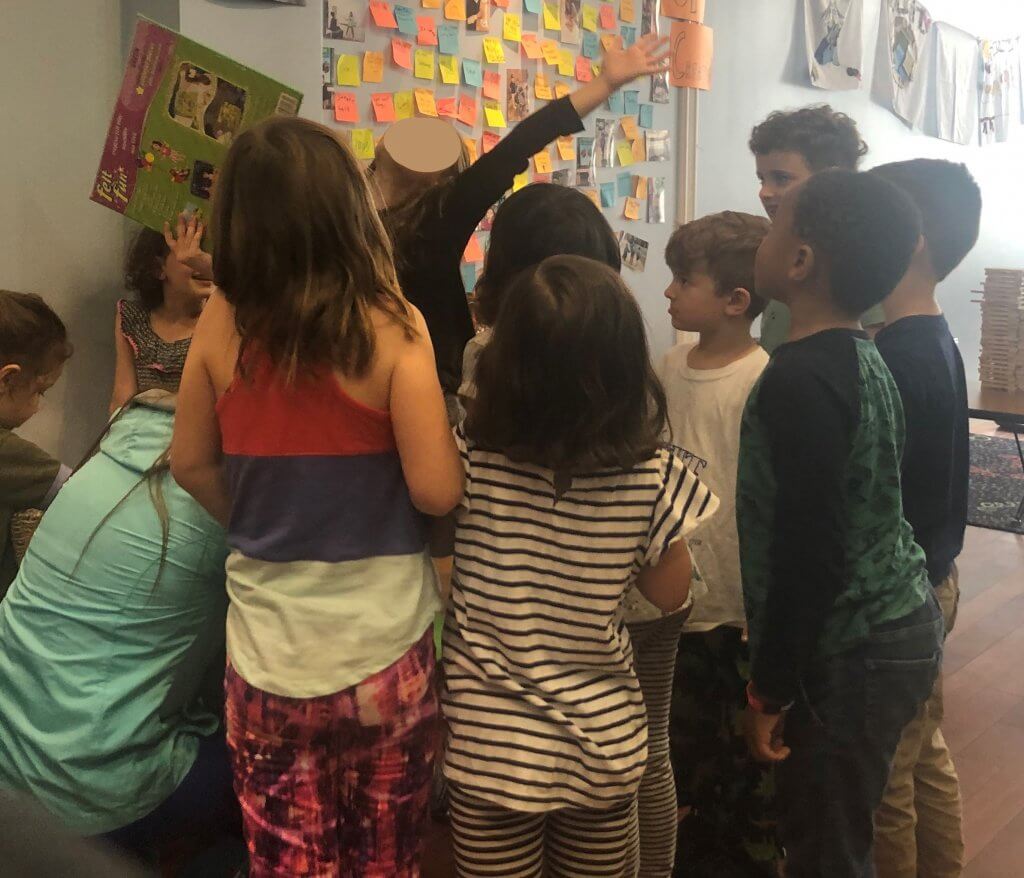 Later in the week, the group had a field trip planned. Getting out for a trip was always a bit of a process. Everyone needed to go to the bathroom, fill their water bottles, get covered in sunscreen, and gather their belongings. Invariably, most of the students were all ready to go while the last few were still getting ready. To entertain themselves while they waited, the kiddos instituted more storytime!
The students chose a spot in the middle of the big windowsill where the storyteller would sit. Everyone else gathered around to listen. The storyteller told their story to eager, listening ears, finished to cheers and applause, and swapped out of the center seat with the next storyteller. The teachers were impressed with the calm engagement.
On the last morning of the week, during a block of free time, when there were games to play, books to read, and pictures to color, a small group of friends decided it was time to tell more stories. They gathered together in cozy beanbags and tried to spook each other with weird and creepy stories, amplified by strange faces and voices. The teachers smiled at the ensuing shrieks and giggles.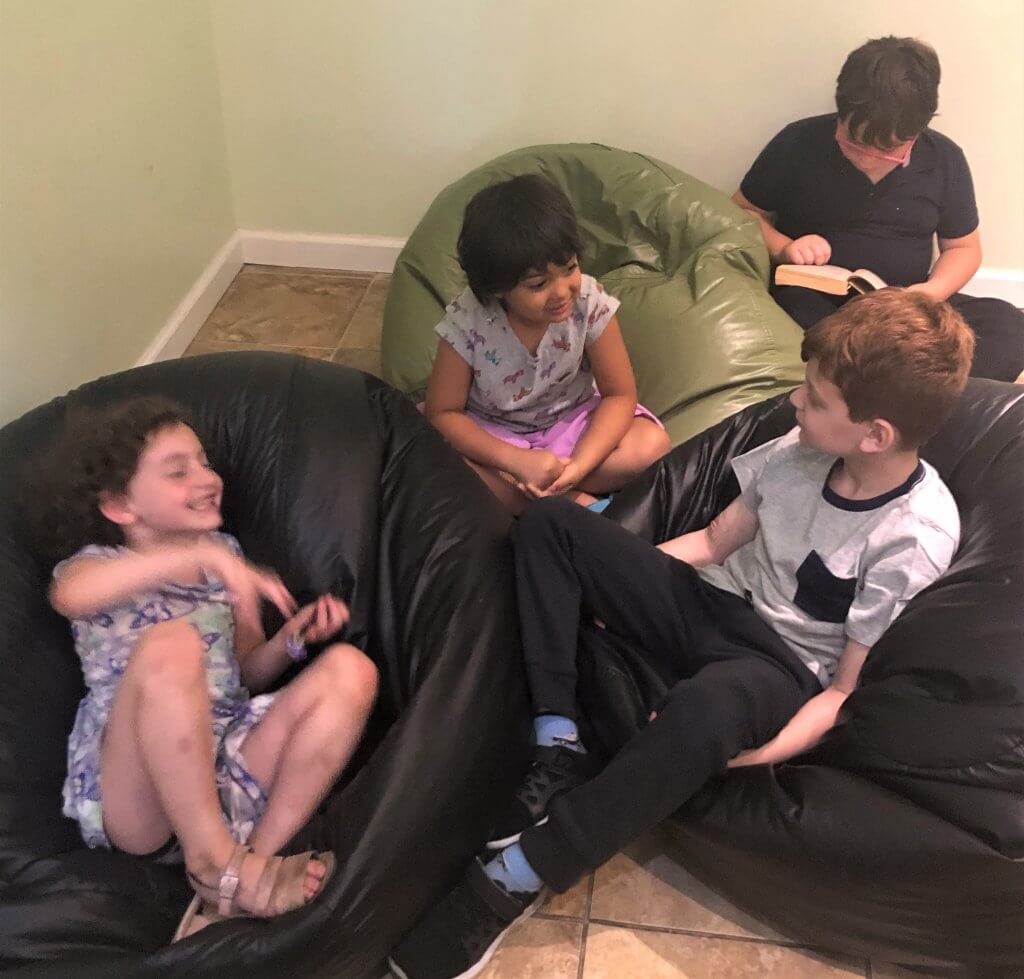 Once, there was a community. It was full of some of the loveliest humans. Every day they came together, eager to listen and laugh, knowing that everyone has a story to share. That community is Makom Community. We're looking forward to creating and sharing more stories with you all at the end of the summer!