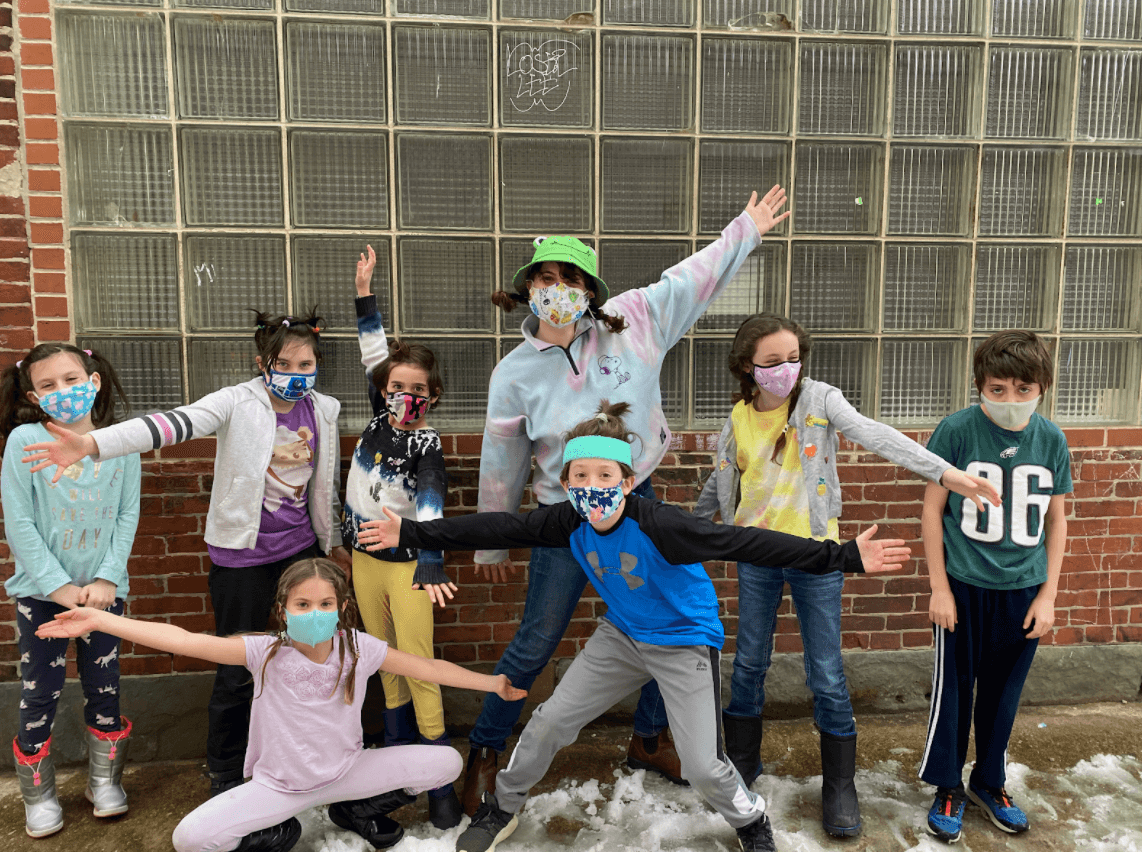 Our Nitzanim (3rd and 4th graders) had a fabulous third showcase last week! Our learners created an art gallery inspired by the theme of challenge and resilience, and the texts of Megillat Esther (the story of Esther) and Sefer Yonah (the book of Jonah). Each student created two works of art on these themes. We had everything ranging from stop-motion animation to paintings, to videography.
During this unit, we've been asking ourselves the question "How can we learn from characters and stories in Jewish text to be more resilient during challenging times?" The Nitzanim extracted particular verses from Megillat Esther and Sefer Yonah that they thought best represented our theme, and based their projects off of their chosen verses. One pair of learners created a Lego sculpture with a stormy felt background based on Yonah 1:4 "But God cast a mighty wind upon the sea, and such a great tempest came upon the sea that the ship was in danger of breaking up."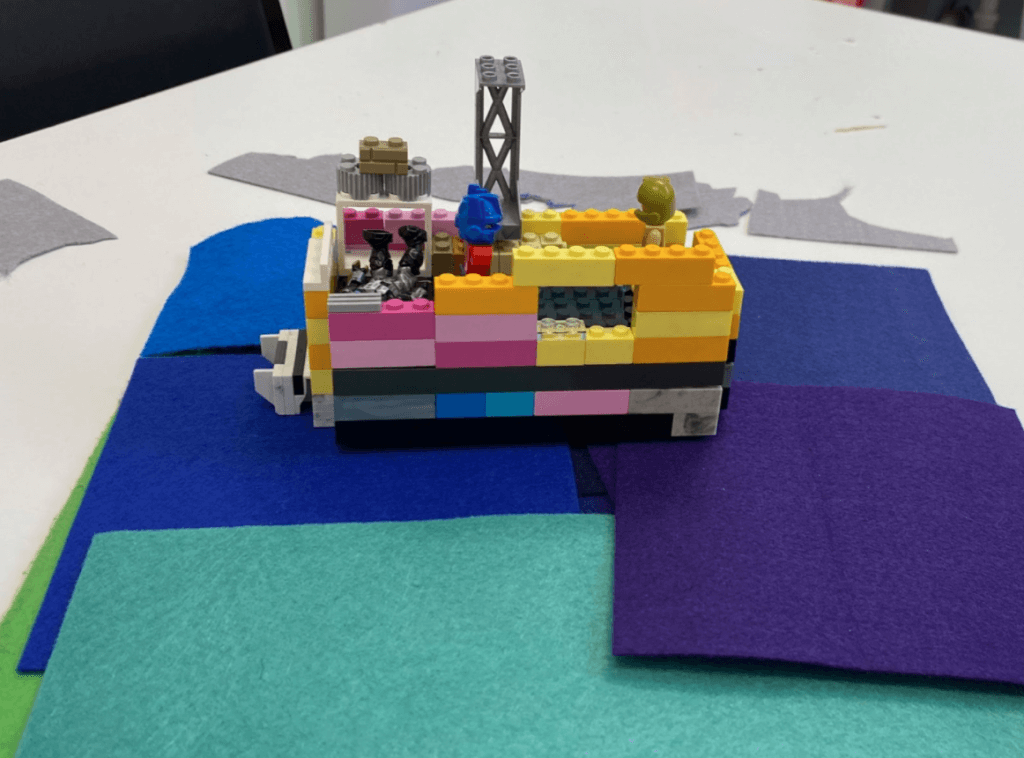 Another learner wrote a poem based on Esther 3:2 "All the king's visitors in the palace gate knelt and bowed low to Haman, for such was the king's order. Everyone, that is, except Mordechai, who would not kneel or bow low."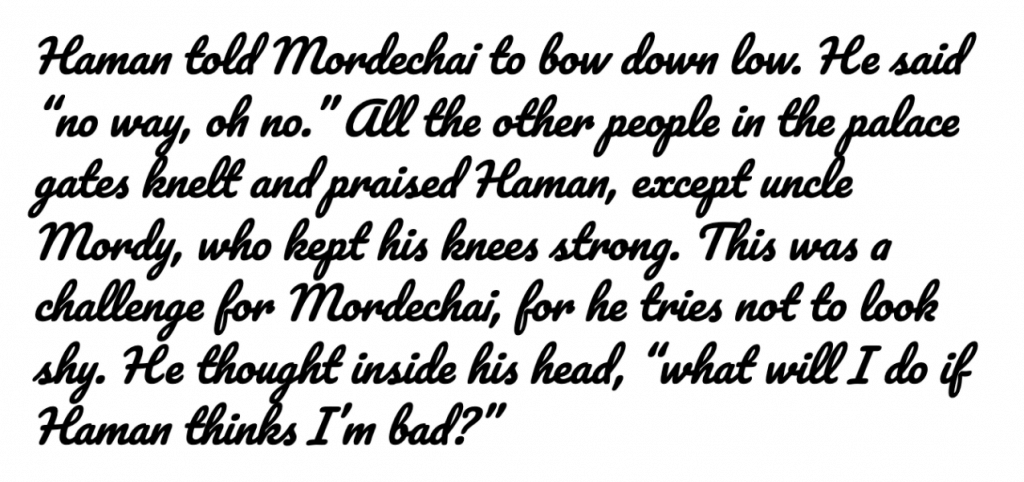 After the Nitzanim had the opportunity to share about their process and their projects with their families that attended our virtual showcase, they had the opportunity to ask their family members questions.
If you were going to add an art project to this collection that isn't already in it, what would you add and why?
I would add a music element, something that represents the raging of the sea for Yonah.

A giant 3D sculpture of a whale that we could all hang out in together.

A short narrative that modernizes one of these stories so it is more applicable to our lives.
How would you respond to the challenge if you were in either Yonah or Esther's shoes?
I'd probably freak out.

We can learn from them because we shouldn't put off things that are difficult.
What is a challenge you've faced in your life and how have you been resilient through it?
One of my kids needs help getting better grades in online school, so we work on his homework together.

I am very reluctant for change, and this past year has been full of changes. It's been difficult to adapt to the new technology we need to stay connected, but it's worthwhile in the end. Especially now that I'm able to come to my granddaughter's showcases.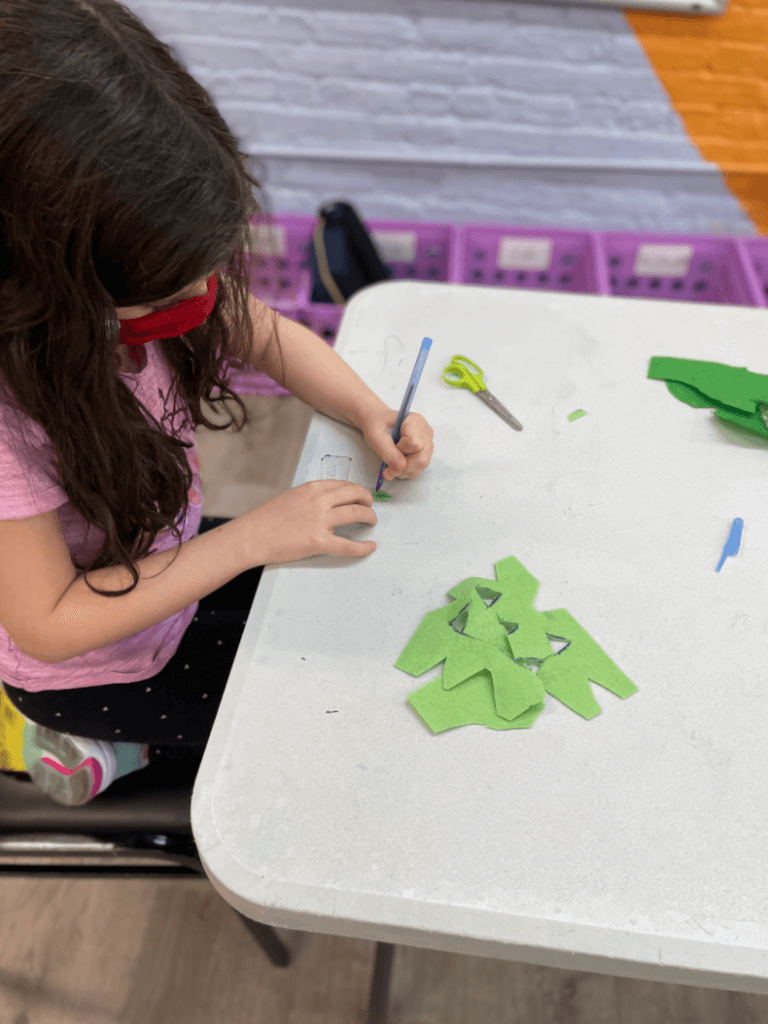 The Nitzanim then worked together with their parents, aunts, uncles, and grandparents, to find an object in their house that represents a challenge their family has gone through, or an object that has helped them be resilient during challenging times. We had so many artifacts to share!
We brought a foot stool that belonged to our student's great-grandmother. Her great-grandmother had some feet issues and this helped her, and we still have it.

We brought face masks to represent our resilience during Covid, and a picture of when our student held her little brother for the first time and became a big sister.

We brought our dog, because he helps our family calm down when we're having a rough day.

We brought a poster that has all different pronouns on it, to show that we are always able to express ourselves and be who we are.
We are so excited to be able to present our unit projects to our families, and the confidence in our learners just keeps increasing. Thank you so much to everyone who attended, and we'll see you at our next one!